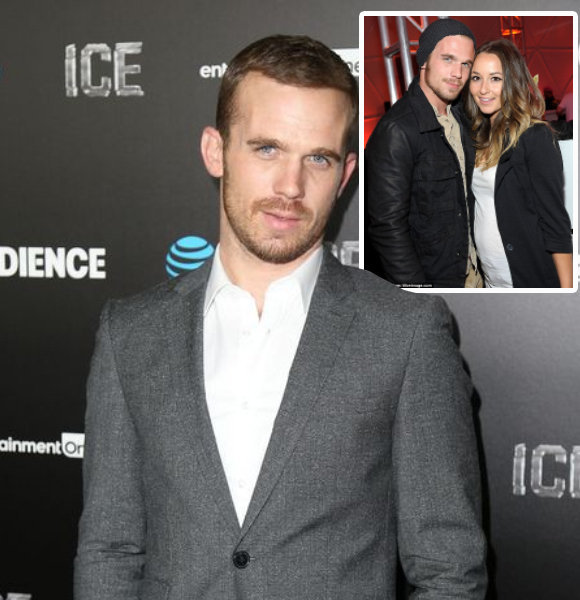 The handsome hunk Cam Gigandet is undoubtedly the 2000's heartthrob. From his piercing blue eyes to ripped body, he is a flamboyant personality. 
While Cam's personal life is relatively transparent to his fans, it still confuses people whether his current partner is his wife and if he had a wedding that no one knew of. 
Does Cam Gigandet Has a Wife?
From his appearance in 'Twilight' to 'The Magnificent Seven' Gigandet's on-screen presence has always piqued the interest of netizens regarding his off-screen life. 
But it is something that most people are already aware of. Cam Gigandet has been spending his life for over a decade with the love of his life. 
He and his beau Dominique Geisendroff started dating in November 2008, and the two have been inseparable ever since. 
But the thing that is confusing with the two's relationship is Dominique has at times been referred to as Cam Gigandet's wife. 
For example, in 2015, when they gave birth to their daughter (yes, they have three gorgeous kids, shall come back to this later), Daily Mail referred to Dominique as his wife. 
So, it's clear that she is his wife, right?
More On Other Twilight Cast: Is Elizabeth Reaser Married Now? The Twilight Star Has No Time For Having Dating Affair Or A Boyfriend
Well, not exactly true. 
There has been no news of their wedding or reports of the two being legally married. In most times, Gigandet is referred to as his wife. 
Therefore, we cannot confirm if Dominique is his wife, but we can guarantee that they are happily engaged. 
Confusingly (yes, again), a website featured the couples engagement session back in 2014. 
Green Wedding Shoes posted several of the couple's pictures taken in Salvation Mountain (they are breathtaking!) and addressed that it was an "engagement shoot" and that the couple was planning on a -edding.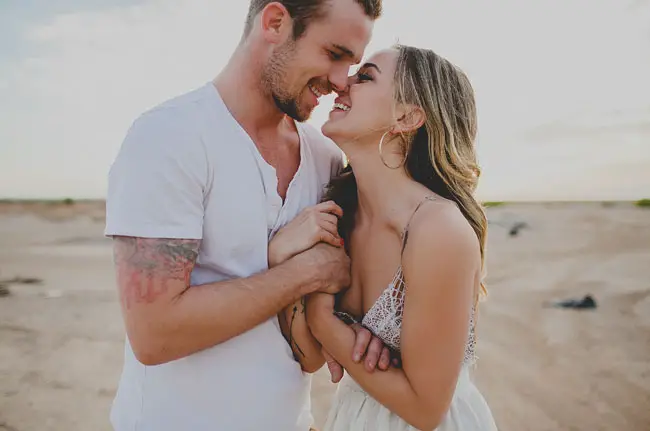 Cam Gigandet And His Beau's Engagement Shoot (Green Wedding Shoes)
The couple was meant to marry in the fall of 2014, so could it be that they are already married?
While there is no answer to these questions, the couple seems to be perfectly fine with each other and still reflect the same love in their pictures as that of their engagement shoot. 
Back on November 15 fo 2018, Dominique made a post celebrating their ten years together. 
While Cam himself is not so much active on social media, Dominique's presence compensates for it all. 
Moreover, In 2019, she made a beautiful post to her partner commemorating his birthday. 
"To my most favorite person in the whole world, the one who makes me laugh till i cry and cry till i laugh,"
She wrote while posting a lovely picture of the two giving a peck to each other. She further added, "My p.i.c., my best friend, the person i want to go to all the #postmalone concerts with.... i love this journey we're on...happy birthday."
Entering over 13 years of togetherness, they have built a beautiful family of their own. A family that consists of their three beautiful kids, two daughters, Everleigh Ray, Armie Heartly, and son Rekkar Radle. 
His Co-Star From The Young and The Restless: Is Christel Khalil Married? Facts On Divorce & Boyfriend
Cam Giganet's Kids
Cam and his beau are parents to three wonderful children, who are growing up quite fast. Their youngest, Armie Heartly Gigandet, was born in 2015, and Dominique quickly took to her social media to share the happy moment for the two. 
She shared several pictures of her beautiful newborn and her excitement to be a mother again was clearly evident. 
Giganet has an elder daughter and a son who was born after her. While their youngest turned 6, their eldest has entered her teens, and their son will soon turn 9. 
Their kids are truly the mix of the two. From their hair to the eyes of their youngest daughter, all of their kids in one way or other resemble the two.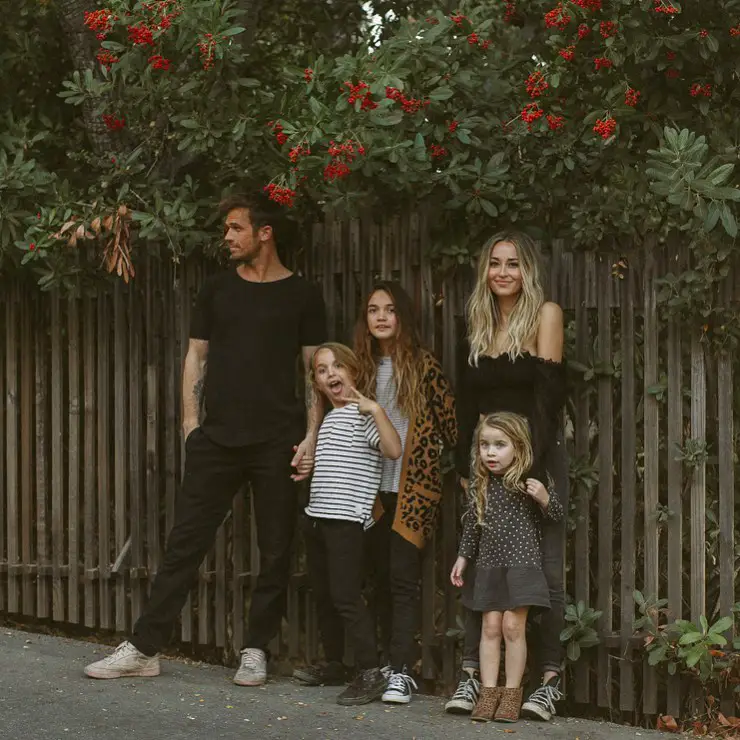 Cam Gigandet with His Partner & Kids (Source- Instagram)
Now you can imagine what a good-looking family it is!
The Twilight star is usually seen posing with his family, and as handsome as he is, we have to give it to his kids. They are the real show-stealer. 
As of now, he can be seen in movies such as 'Without Remorse,' and 'Last Shoot Out.'