Entertainment
Did Can Yaman And Diletta Leotta Call Off Their Wedding?
Can Yaman & his soon-to-be wife were seen spending their summer vacation away from each other which ignited rumors of their relationship coming to an end.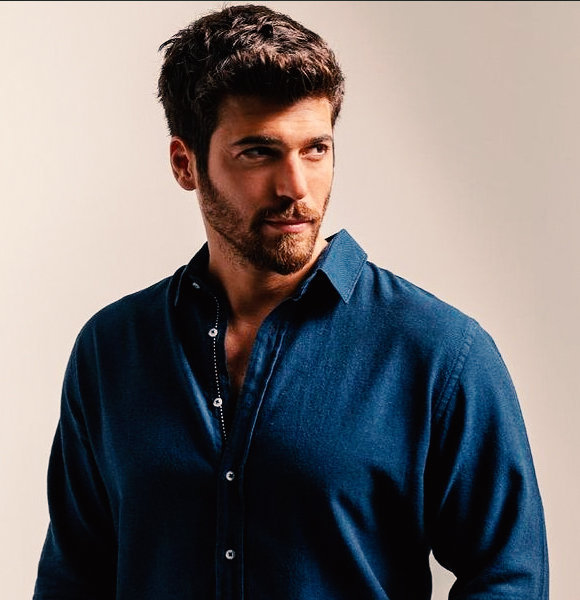 "Love is unpredictable." 

Can Yaman's former fiancée, Diletta Leotta, said in an interview confirming her break with the heartthrob Turkish actor.

The startling confirmation from Can's girlfriend of almost one year shook the media as the couple ended their relationship shortly after their engagement that supposedly took place a few months ago. 
Diletta Leotta No More Can Yaman's To-Be Wife
The news of their separation surfaced when Can's almost-wife Diletta exclusively shared about her relationship with the Turkish star in an Italian TV show Verissimo.
It is not an easy time, as it can happen to all couples. I don't know what will happen in the future. Love is unpredictable and life is unpredictable too.
Diletta said to the Verissiomo presenter Silvia Toffanin on September 25, 2021, talking about her breakup with the Turkish heartthrob.
Describing her love story with Can, Diletta admitted their love was like a fairytale, and both were passionate about each other.
However, as their relationship surfaced on the media several months ago, many speculated that their love was fake and merely a publicity stunt.
Breaking the ice on the rumors claiming their relationship as fake, Diletta said,
The thing that I regretted the most is that some people said it was a fake story. Those who think this do not know what love is. Love happens to you. It's not like you can decide when you fall in love.
Though Diletta confirmed their breakup with a heavy heart, she confessed to still being in love with the actor.
So, will the most anticipated couple get back together?
Diletta did not remark on what the future holds for her relationship with Cam, but several of the couple's avid supports are still reluctant to see her as Can's wife.
Although it's unsure if the pair's halted relationship will ever continue, for now, they are taking their time apart to reflect on each other and the beautiful journey they shared.  
Inside Can & Diletta's Relationship
The 'fairytale love story,' as Diletta likes to describe her relationship with Can, grabbed attention when they came forth as girlfriend and boyfriend during the beginning of 2021.
However, the pair had already made the tabloid headlines for their secretive relationship before they went public.
But, their togetherness was no more just a rumor after Can let the whole world know he was dating the Italian television presenter Diletta making it Insta official on February 4.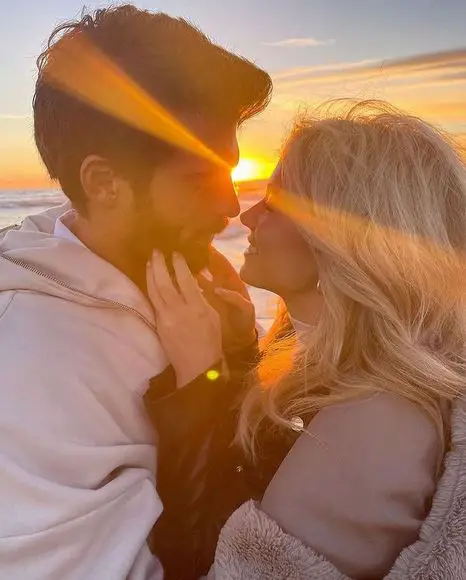 Can Yaman with his former partner, Diletta Leotta (Source: Instagram)
The actor treated his fans with another 'gram post  with his beau on the occasion of Valentine's day, uploading a close-up picture of the duo seeming taken at a beach, and the sunset behind them added a dreamy vibrance to their adorable picture
Another one of their most talked-about moments is their vacation to Italy, where the couple was seen having some quality time on a yacht. However, the trip was assumably their last trip together.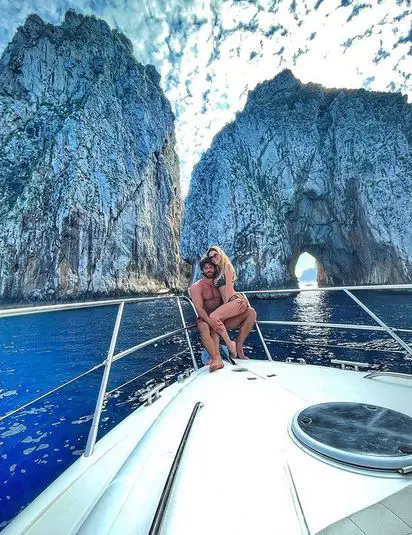 Can and Daletto enjoying their yacht vacation (Source: Instagram)
The rumor of their breakup spread quickly when Can was spotted alone at the recent Venice Film Festival, where the actor bagged an award.
More so, their absence on each other's social handles also hinted at their separation way before Diletta confirmed the rumor.
Can Yaman's Relationship History
Before Can's fairytale love life with Diletta made the headlines, the Early Bird actor was already in the limelight for some of his past relationships.
As on-screen couples are usually alleged of off-screen romance, Can and his co-actress Açelya TopaloÄŸlu also became the topic of discussion after they appeared together on Indiana Ask, released in 2015.
Can and Açelya TopaloÄŸlu spotted together at an event (Source: Kelebek)
But, not having found enough clues of them dating in real life, the rumor settled down.
Another one from the list of his romantic partners is Bestemsu Ozdemir. The couple stirred the media when the paparazzi spotted them in the streets of Istanbul. But shortly, the two separated, and another rumor relationship circled the Turkish actor.
One of his most talked-about relationship rumors was with his co-actress Demet Özdemir in the 2018 Turkish rom-com drama series Early Bird.
Their heart-throbbing romantic chemistry swept their fans off their feet, and soon the rumor of them dating took the internet by storm. The rumor had it that the two were engaged secretly.
However, the gossip soon faded when none of the Early Bird actors addressed their relationship. Further, Can's love life with his former beau Diletta overshadowed all his past relationships.