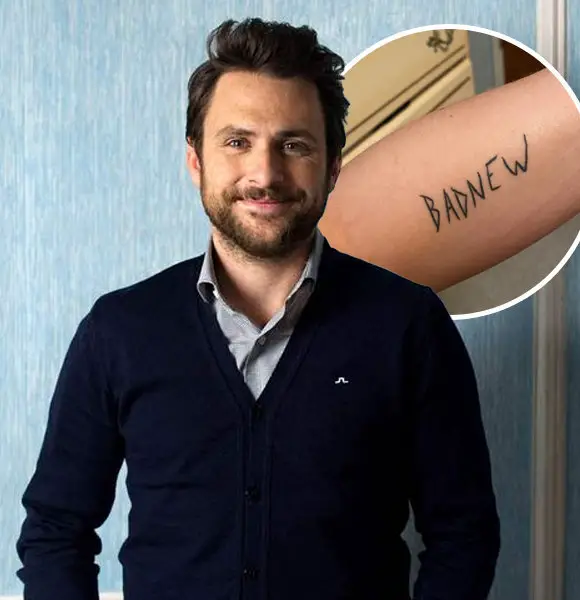 "It's Always Sunny," actor Charlie Day is one of those packed in with versatility and amiability. Whether acting, comedy, writing, or producing, he has gracefully excelled in each aspect. 
His talents are the prominent reasons for him standing out from the rest, but the other factor that drags in him with thousands of questions would be his tattoos. 
Charlie Day- Tattoos
The high adaptability formula that takes a grip of persistence, resilience, versatility, competence, and self-awareness is injected into him. 
Day has built his characters in many popular shows that have snatched away millions of hearts, but while he was paving his journey through the show "It's Always Sunny," people brought in thousands of queries forward.
The queries were mostly encircled regarding his ink designs. However, his fans also had a legit discussion on many social sites expressing their opinions on his tattoos.
Some fewer people thought it was real, but the majority assumed he had been blinding people with his little white lie and so on. 
The basic question about his tattoos hovered around the internet. Finally, however, he did address the curiosity of all his lovable audiences and opened up the real reason in an interview with Wired. He says,
"It's my character on It's Always Sunny in Philadelphia's tattoo, and he tried to tattoo Bad News on his arm, but it hurt too much, and he also spelled it wrong, so the tattoo says Bad New."
One of the intriguing ink designs is his arm tattoo. People assumed it to have some other meaning, but Day clarified that it was just for the show and had no particular purpose behind it.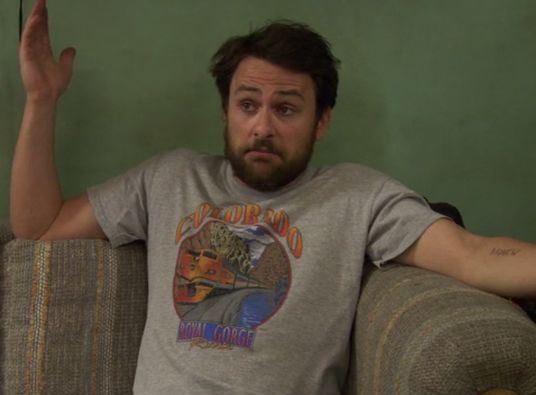 Charlie Day arm tattoo (Source: Pinterest)
Despite the clarification, many people were still skeptical about it. They couldn't believe that he had gotten a real ink; their doubts stuck up, saying it was a ballpoint. 
However, the critics and assumptions can never shut down. Day gave his justification, and that's more than enough. Moreover, his show has been ascending the heights of success as season 16 is soon to release. 
Day has seen a vivid representation of how much of struggle his production team has gone through while making this amazing show. 
There was also a time in their lives when the production house couldn't bear enough expenses and had the shoot in their apartment.
Keep reading about another It's Always Sunny fame- Awesome Actor Rob McElhenney: Married in 2008, Wife and Children? Supports Gay Marriage?
Despite having the chance of the show flop, Day decided to stick with them. He didn't give up on his team; instead, he stood right beside them, and he still is.
And, today, the sitcom has also accomplished becoming one of the longest-running shows. The content the show creates is not just enough for the audience.
Day does have a massive fan following who has been taking him to the heights of success, but his family as well have played a huge role in leading him to his colossal yet flourishing career.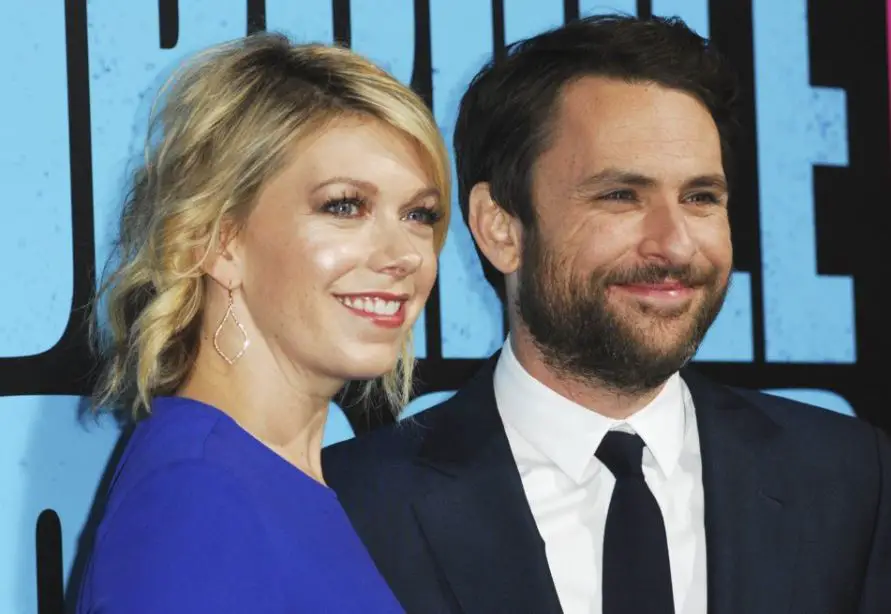 Charlie Day alongside his wife Elizabeth Ellis (Source: ace show)
He has been holding his eighteen-year relationship alongside the woman of his life, Mary Elizabeth Ellis. The couple met in 2004, and by 2006, they tied their knots. Today, they have an adorable kid they gave birth to in 2011. 
Day always makes sure to thank his beautiful wife and kid, who has been beside him ever since and has been showering immense love and support.