Celebs
Debunking Charlie Plummer's Relation with The Legendary Christopher Plummer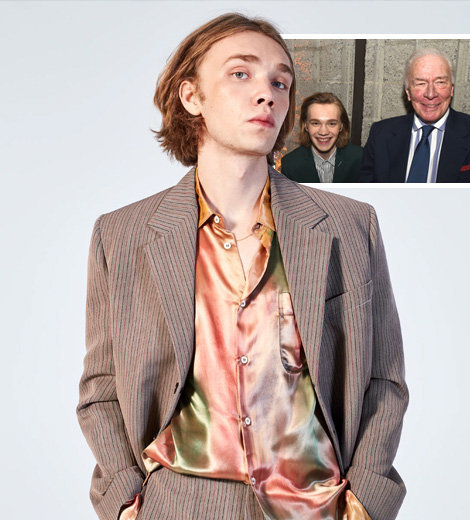 Young actor Charlie Plummer has contributed to Hollywood with his magnificent talent since as early as eleven years old with his praiseworthy portrayals. Moreover, it would be fair to say the actor's charming personality and rugged looks also have his admirers head over heels about him. 
But, his fans have also been wondering for a long time if the young talent is in some way related to late Canadian actor Christopher Plummer, leading them to question, "Is Charlie Plummer related to Christopher Plummer?" 
Is Charlie Plummer Related to Christopher Plummer?
Well, if you are referring to a blood relationship between the two actors of a whole different era, then no. The two are not related by blood. Besides their similar surname, they do not have family relations. 
But as the saying goes, 'Family is not always by blood, it is by heart,' and this quote seems fitting in the case of Charlie and the legendary actor Christopher. 
As they share the same profession, Charlie looks up to Christopher's work as the source of his inspiration. No wonder where Charlie got his brilliant acting ability from.
Christopher has inspired a whole era through his astounding portrayals, and his classics are still a motivation for the young generation. However, Charlie is also one of those who genuinely admire 'The Last Station' actor.
Unfortunately, the world of cinema was gloomed with sadness on Christopher's demise on February 5, 2021, at the age of 91. 
The entertainment industry lost a gem, but his reminiscent works left behind are indeed a gift to us through which he will always be remembered. 
Christopher's passing was hurtful to many, while Charlie was also amongst the people who deeply grieved in memory of the legend. 
Paying tribute to Christopher, Charlie took to his Instagram to share his reminiscent memory with the actor when he had the chance to meet him in person.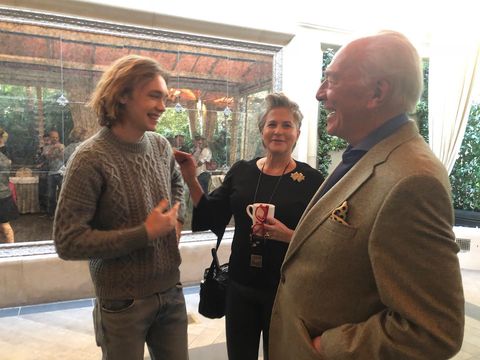 Charlie Plummer candidly pictured with Christopher Plummer (Source: Instagram)
In the 'gram picture he uploaded in memory of Christopher, the two were seen exchanging warm conversation, and the picture simply reflected joy. Furthermore, expressing his heartfelt condolence to the late actor, Charlie wrote, 
One of the best to ever do it + a constant inspiration through every stage of life - rest easy CP
Although Charlie's one of the most admired people in the industry, is no longer in the flesh, he cherishes the legacy Christopher left behind. 
By now, one of the most asked questions regarding their blood relationship has already been answered, but there is someone Charlie is actually related to from the entertainment industry.
Who Is Charlie Related to? 
The 'King Jack' actor comes from a family with a background in entertainment. His mother, Mia Guest, is a theatre actress, while his father, John Christian Plummer, is a writer and producer.
With both parents involved in theatre, it was given that Charlie would take in their footsteps. Moreover, his parents exposed him to acting early, which allowed him to harness his skills early on. 
Charlie made his film debut in 2010, appearing in 'Frank' as Young Frank. A year later, he graced television screens with his appearance in 'Onion SportsDome.' 
Since then, the actor has been in over a dozen films and TV series, setting his mark in the industry. Moreover, the works he is most recognized for are 'Broadwalk Empire,' 'Granite,' 'Flats,' 'Not Fade Away,' and so on.
Witnessing him garner such success at the age of twenty-two, Charlie sure has a promising future ahead.