Entertainment
Chuey Martinez's Proposal To His Partner On His Radio Show Is A Must Watch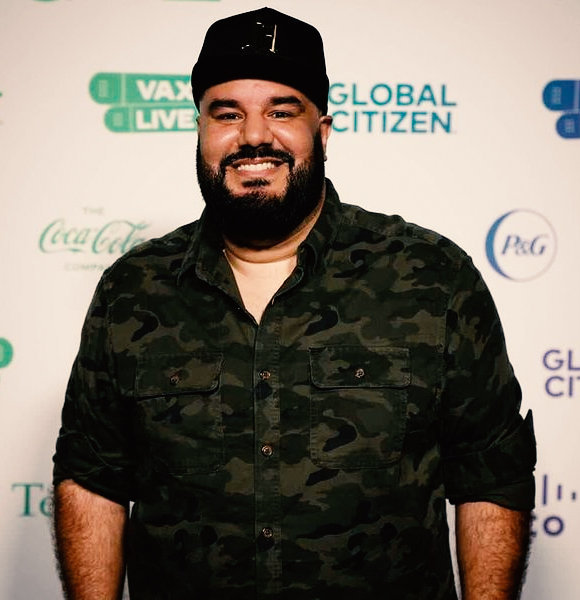 Chuey Martinez proposes to his long-time beau live on television. 
Chuey, who was also in the segment on Dish Nation, was dared by the show's host Heidi Hamilton and her co-host, to propose to his girl on the show. 
And without wasting any time, Chuey finally said the magical words,
You are my life you are my heart I love you, you are my soulmate, you complete me and you make me a better person every single day... Will you please do me the honors (Drumrolls) and have Tacos with me later. 
Well, who knew that Martinez was an improv comedian too. So no, he did not actually propose to his girlfriend, but what is clear is that he loves his girlfriend dearly. 
In a video posted by the channel Dish Nation on 23rd September 2020, Martinez reveals that proposals are scary for him. 
"Its scary, its really scary, but my baby has my heart, she has my everything and I wanna be with her for the rest of my life,"
Expresses the actor when he is asked about the thought of a proposal to his long-time girlfriend.
Chuey Matinez Discusses Proposal To His Girlfriend
Personal Life Of Another Dish Nation Face:  Porsha Williams Engaged! Boyfriend/Husband To Be Sheds Fortune On Ring
Who Is The Mysterious Girl?
Martinez is a radio host for a platform (Dish Nation) that discusses all Pop culture and Hollywood. While he never lags behind to discuss famous Hollywood relationships, he has kept the details of his relationship very private. 
He never posts pictures with his beautiful girlfriend. On 13th December 2020, the hosts of Dish Nation discuss Simone Biles clap-back at a user that asks her why her boyfriend never posts about her on her Instagram. 
The ongoing discussion leads to Frank Kramer asking Chuey about him keeping his girlfriend a mystery. He says, 
" So Chewy I gotta ask you, man, cause I know you have a significant other but you hardly ever post her, you talk about her, I follow you... I don't know what she looks like. If I passed her on the street, I wouldn't know who she was..... so does she get upset that you don't post anything about her."
Martinez very logically responded to this question. He discussed how at this time, people could just click a button and know everything about someone's life, which has led him to keep his personal matters private.
He said, 
We live in a time where you can click a button and know everything about a person, I decide that I like to keep certain things about my life private. 
Guess we will only know his girlfriend's identity when he decides to take the relationship to a new level and make her his wife. Until then, it looks like all his fans can do is respect his privacy.
Well, the identity of his girlfriend is not the only thing Chuey keeps considerably unknown. His age, too, is a matter of mystery for many. 
Although the host's age is known, his birthday falls on the 1st of March. 
But not everything is kept private in Martinez's life. For instance, he loves uploading pictures with his family. 
A Family Guy
"Hanging with my Queen on Thanksgiving," writes the gentlemen while sharing a wonderful picture with his mother.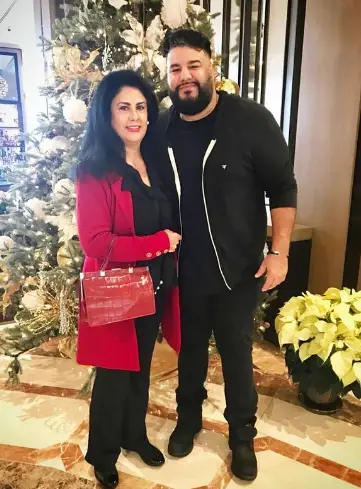 Chuey Martinez And His Mother(Source Instagram)
Although Martinez accepts not posting pictures with his girlfriend for privacy reasons, he has not kept the identity of his mother private. 
His wonderful mother is often featured on his Instagram account with 35k followers. Chuey is very big on holding onto memories, and he values them a lot. 
From sharing wonderful pictures of his parents and grandparents from the past to reminiscing about memories from his childhood, he loves to share all of it with his fans and well-wishers. 
Listen! I wouldn't be here if it wasn't for this super woman. She's completely selfless and the definition of love. You're the best freakin mom on the planet. We can laugh, cry and dance salsa in your living room till 6am.
Martinez took to his Instagram to write his heartfelt message to his mother on the occasion of Mother's Day. 
Like his mother, Chuey is also very fond of his grandparents. While he does not post much of his father, he gives the credit of a father to his grandfather. 
On June 22, 2020, he shared a pic of his grandfather and reminisced how he taught him to shave his beard, which he still does today. 
 I'll never forget when you taught me how to shave when I was 13 years old. He said and I quote "Real men don't use shaving cream, pretty razors or none of that crap. Get your straight razor, use a lil water and go to work".......... I still don't use shaving cream or a fancy razor now. Just a lil water and a razor. You taught me so much. I love you & I think about you every single day. Miss you viejo.
Martinez is not just an actor or a radio host, he is also a producer, writer, and director, and he has produced over 40 episodes of his show The Chuey Martinez Show. 
Chuey is a regular on the show Dish Nation that airs on the FOX channel and can also be accessed through YouTube.