Coolio an American rapper has had some problems in his life with his wife and children before but life has been calm and good currently for the rapper.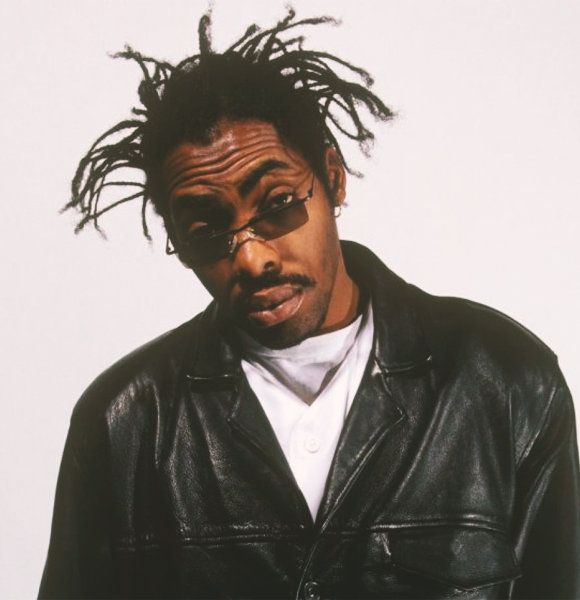 There is a famous law that says to never "mess" with ethnic parents. Well, looking into a father like Coolio, this phrase fits right in. 
American Rapper Coolio was very peculiar about what his children should do and not do since the very beginning. 
 "I pay the bills, I make the rules"
Says Coolio on drawing a line when it comes to his daughter's relationships. 
An article published by People Magazine back in 2008 shared how the father of four girls (at the time) said that he would go to prison if anyone would mess with his kids.
Although that might seem a bit too much for some, a father's love is usually served cold, meaning although Coolio might seem intimidating, but in reality, he is a softie for his girls and loves his family. 
Coolio's Children 
As of today, the rapper has ten children. He has four children- three daughters, named, Artisha, Brandi, Jackie, and a son named Artis from his ex-wife, Josefa Salinas.
Coolio was married to his ex-wife Salinas from 1996 to 2000. But this marriage altogether did not bear ten children; his six other children were from his other relationships. 
Apart from his ex-wife, he was also in relation with Mimi Ivey, but they separated shortly after.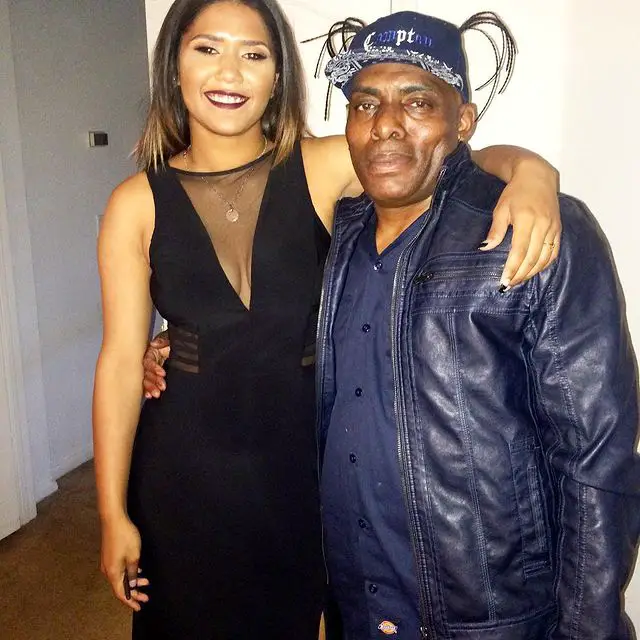 Coolio alongside Mimi Ivey (Source Instagram)
The Grammy Award Winner is also a father of twin daughters named Shayne and Kate and other children named Darius, Zhaneand, Milan, Grits. 
The 'Gangsta's Paradise' singer's oldest don, Grits, back in 2012 was involved in a scandal where he was prosecuted to serve ten years in prison for armed robbery. 
Grits was also seen in his father's reality show Coolio's Rules that aired in 2008, which featured Coolio trying to balance the life of being a musician and a single dad. 
Sadly, controversies have always surrounded Coolio's life as one after another mistakes and instances of him were widely covered in the media. 
Plenty Mistakes 
According to Miami New Times, back in 2013, he was sued for bull-riding a woman's back after jumping on her back because of the incident; he entered a default judgment by a federal court. 
He was also in quite a hit pit after he tampered with a transsexual personal's wardrobe in Celebrity Big Brother. However, he left the season voluntarily. 
Compilation Of Coolio's Fights In Big Brother 
But this is not the end of it. 
Another Celebrity Big Brother Personality: Perez Hilton- A Father to Two Kids Is A Weight Loss Idol! Reveals The Bars Are High For Upcoming Boyfriend
The Fantastic Voyage singer was again wrapped up in not-so-fantastic news when he was charged with battery for punching his girlfriend. 
Anabella Chatman was his girlfriend around the year 2012-13. The then-pair had been dating for three years during the time.
Chatman, who is also the mother of Coolio's son, told the officer that her boyfriend pushed her on the ground, and when she stood up, he punched her with his fist, which hit her on the 'right side of her lip.'
She also reported that the 58-year-old rapper tried to leave the house with their son and another woman. 
As per the report by Today news, it looks like there was another woman on the scene, and she was revealed to be Melynda Karr.
Further, when she stopped them, she revealed that Coolio's truck 'swiped' her, resulting in a tire mark on her left calf. 
Although Coolio was the one to drive her to an urgent care facility, the damage to the whole situation had already been done. 
Though the rapper and his girlfriend (then) denied the claims, as per further investigations, he was confirmed to be a "predominant physical aggressor," which resulted in his arrest. 
Although he was riled up in plenty of controversies before, life now seems to be much calmer and well... wealthier for the 58-year-old. 
Where Is Coolio Now?
Coolio, who had a brief moment of light as a reality star from his TV show Coolio's Rules, has also appeared in game shows and other reality programs such as Wife Swap. 
He is still active as a personality but hasn't released new solo projects as of yet. 
He was featured in the 2021 album of Fuck Versatile on the track "Coolio Interlude," and appeared in the 2019 track of Versatile named "Escape Wagon."
Garnering significant success in his music career, he is no new face in mainstream television either. Having over 70 credits in film and television and selling millions of records during his music career, Celebrity Net Worth ranks his net worth to $500 thousand.