Entertainment
Corey Perry Makes A Decision To Move Away From His Wife And Son For His Career
Corey Perry got a deal that he could not say no to and as a result he opted to make a new career choice and left his wife and son back home in London.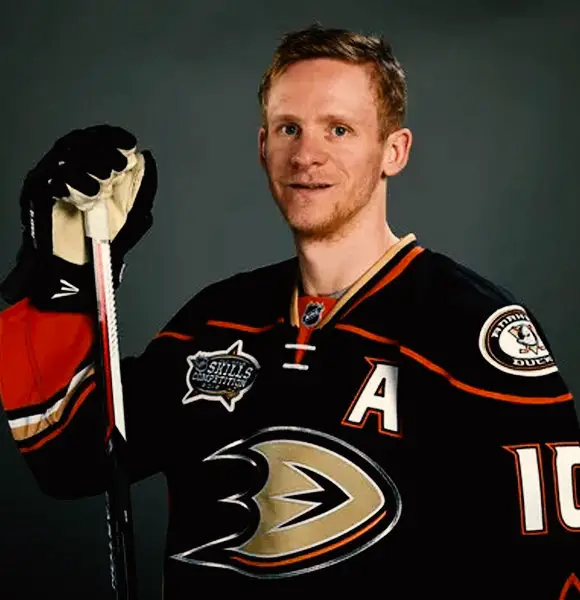 Olympic Gold Medalist Corey Perry got a deal that he could not say no to and as a result, he left his wife and daughter for his career. 
Teary Goodbye
"For his career," it indeed is a confusing decision to be made by someone who is a two-time Olympic Gold Medalist, World Cup Champion, Stanley Cup Winner, and many more. 
But the Canadian sports star got an offer that he could not refuse. 
Even after being such an accomplished player and athlete, he simply could not stay put. So Perry accepted the contract and decided to move away from his wife and kid. 
His love for hockey made him do it. Well, that is what the world cup champion tells the portal, SportsNet. 
"I love going to the rink, I love being around the guys, I love the camaraderie, I love the competitiveness and I know there's still lots of good hockey left in me..."
Says Perry while expressing his strive to win the game. Already a winner, Corey wanted to achieve more.  
So when the Montreal Canadians made him an offer to join the team on December 28, 2020, he took it right away. 
The 35-year-old said he was already on his way to Quebec to seal the deal within half an hour of the offer. He said,
"I got the call, it was like 9:30, 10 in the morning, and I was on the road by 1 p.m. driving to Quebec..... It was about a seven-hour drive by myself and I had some time to think, get excited and reflect on what's at stake and where we can go."
But this was not an easy decision for the Canadian player. First, he had to give up the time he had for his beautiful wife and his son. So with a teary eye, he said goodbye to his son, Griffin, and drove from London to Montreal. 
Amidst all of his, the most support he got was from his dear wife, Blakeney, with whom he is married for a little over 6 years. 
Biggest Fan 
The NHL star has one of the biggest fans that a sports personality could have, his wife. Perry married Blakeney Robertson, his long-time beau, on the 18th of July in 2015. 
The two finally had a laidback fairytale cottage wedding after a very beautiful and memorable proposal. 
"You were dripping sweat and you kept fiddling in your pocket .. so i knew you were up to something"
Said the soon-to-be bride while talking to one of their wedding management team Outside In Studio. 
Before their wedding, the two sat down with the studio and talked about their engagement experience. 
The two remembered how Robertson did not want to go out for lunch that day, and they had a little discussion.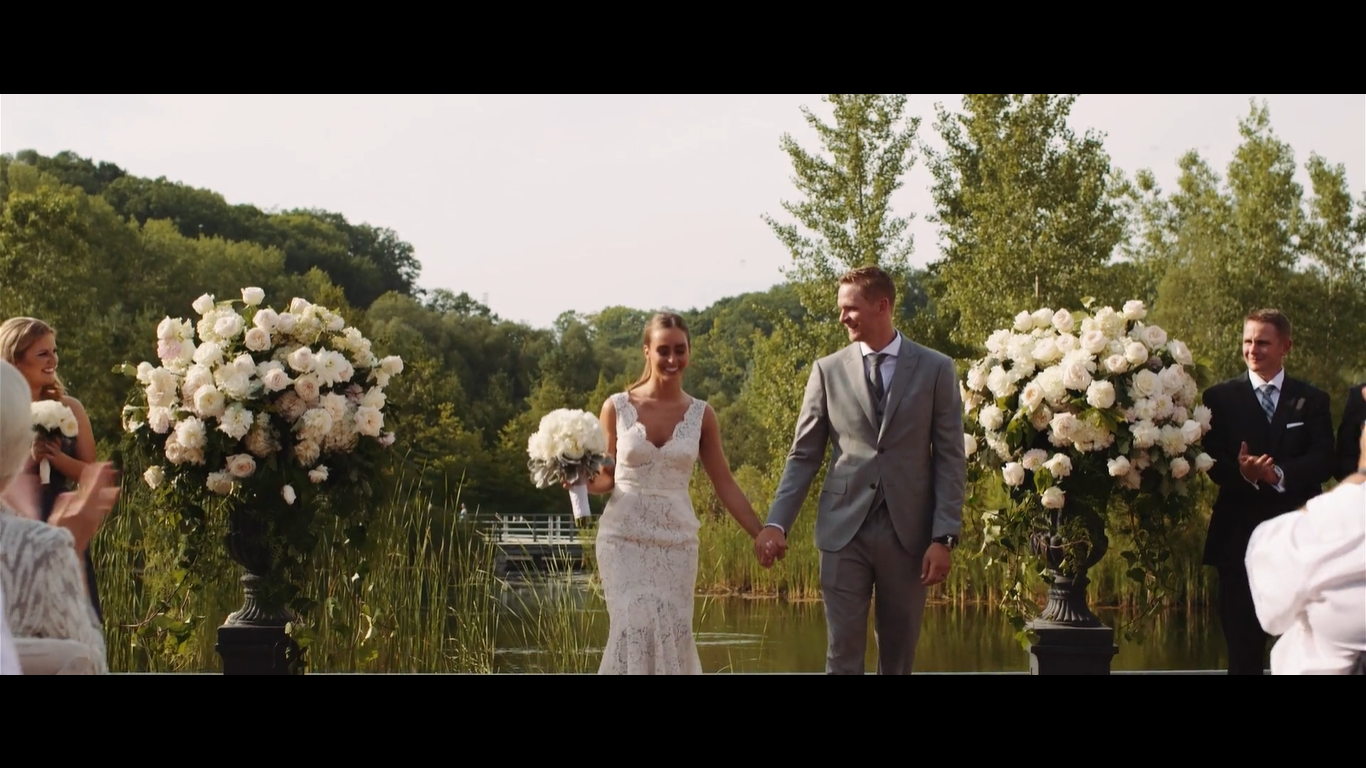 Corey Perry On His Wedding Day (Source- Outsideinstudio)
But finally, they ended up going to lunch, but it was not the end of the day. Little did Blakeney know that her now-husband was planning a memory of a lifetime for her. 
"Thats when I knew something was up," said the NHL star's wife when the 35-year-old did not let her go inside the house but insisted on 'walking' their dogs instead. 
"Man of few words you are."
Blakeney said very gracefully, followed by a cute giggle after the NHL star expressed how he just got on one knee and did not say anything. 
The two got married shortly after. Even though they had a life in California for 20 years, the family decided to move to Canada and got their dream home. 
A lavish house in 9,000 square feet with eight bedrooms, two playrooms, six bathrooms, a gym, swimming pool, office, and a large backyard.  
Blakeney always shows up to her husband's games and fully supports him.
The two welcomed their son, Griffin, back in August 2017. It looks like the family likes to live a close-knit life out of all the media attention as both Perry and Robertson are not active in social media. 
Let's see what more the NHL star has in store for us.