Entertainment
Craig Melton Confessed To Cheating To His Wife But All Seem To Have Been Forgiven Now
Craig Melton's Wife Gave Out The Details Of Him Cheating On Her That Eventually Led To Their Divorce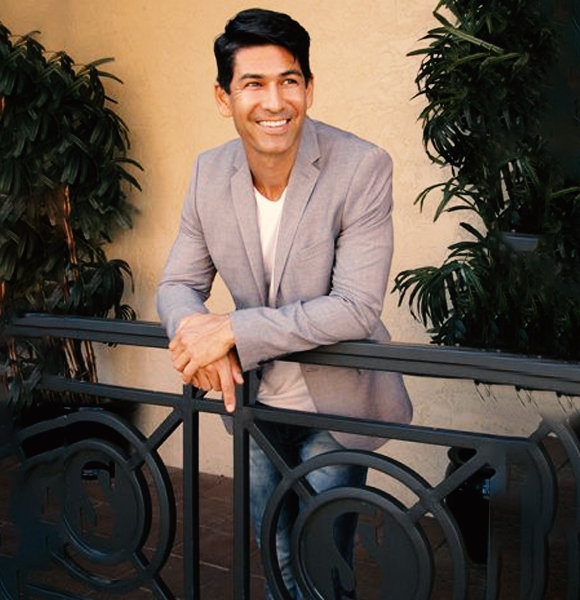 Former Model Craig Melton's popular author wife wrote about her relationship with Melton in her book. Following the nature of their relationship, she revealed that Craig cheated on her during their 14 years of running marriage.
Confession to Wife
Craig Melton is a former model, but he is famously known as the husband of best-selling author Glennon Doyle. 
Melton and Doyle were married in 2002. The Untamed author Doyle is famously known to have a unique way of writing and unfolds the deepest secrets through her writing. 
And if you haven't guessed it yet, Melton's infidelity was revealed in one of her books. 
Before the book was released, Doyle told her readers that she and her husband were separating after almost 14 years of marriage. 
Although she did not reveal much about the reason for divorce, she just said that the decision came after Craig disclosed something during a therapy session. 
But a writer's strength and vulnerability both are their words. Doyle could not keep the reason hidden and revealed in her book Love Warrior.
Love warrior dives into the unspoken and untold areas of their marriage. 
It speaks on their first meet and the troubles of marriage. The couple met 15 years ago during a bar crawl in Washington. 
They then fell in love and decided to hold each other through thick and thin forever.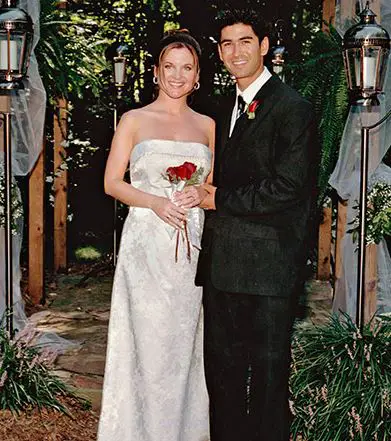 Craig Melton And Glennon Doyle On Their Wedding Day (Source Pinterest)
Doyle discloses the troubles during her pregnancy on how she had to abort her first child. She also reveals that the two got married after Glennon was pregnant the second time at 25.
She then goes deep into the problems of her marriage. She disclosed how Craig's porn habit and extramarital one-night stands were an issue. And there you have it! The reason for their separation. 
Although she did not touch much into it, Doyle revealed that there were some resentments and discomfort in their marriage with physical intimacy. 
But all these revelations were never intended to make Craig look like a bad guy. In fact, his ex-wife portrayed him as no less than a believer. 
"He's a believer in this truth-telling thing,"
She said, implying Craig's truthfulness in the marriage. 
While the ups and downs in their marriage might have ended, The two continue to care for the three children that they have together. 
Their children are named; Chase, Tish, and Amma.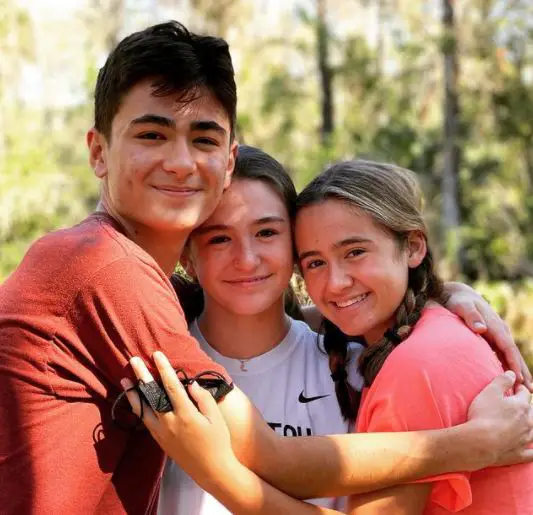 Craig And Glennon's Three Kids (Source Instagram)
 Love Warrior author has made few changes in her life. After the divorce with Craig, Glennon found a new love when she went on her book tour. She met Abby Wambach, an Olympian, on her book tour. 
The two married shortly after in 2017. 
Craig now lives his life accompanied by his children and, at times, Glennon and her wife. 
Is Craig Melton Married?
Fortunately for his fans and admirers, Melton is not still married. However, he is on very good terms with his ex-wife and her partner. 
"He dit it! Might have been some tears under those shades", 
Wrote the proud father while celebrating his son's graduation. The wonderful picture featured Glennon and her beautiful wife, Abby.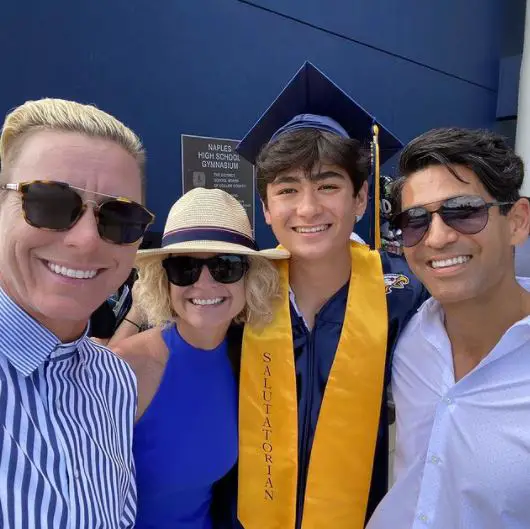 Craig With His Son, Glennon (left) Her Wife Abby (Source Instagram)
There is no doubt that the happy family has found a way to co-exist with each other in harmony. 
The former model, who has over 33.9k followers on Instagram, loves to hang out with his children and his other furry children, his dogs. 
The handsome young dad's whole Instagram feed is cover by him with his children. The smiles shared in their picture are absolutely adorable, and there is no doubt that the kids also love spending time with their father. 
Craig lives in Los Angeles and works as an Enterprise Sales at PreVeil. 
Craig's life has also turned around drastically as he is a father of teenagers, not kids. 
"I am so proud of us too," wrote the father of three and tagged Abby and Glennon on the video. 
The heartwarming video of him jumping in excitement as his sons got accepted into the college is truly beautiful. 
Craig might not be re-married, but his life is surely not lonely. Despite divorce, he and Glennon share a very healthy relationship and co-parent their children together. 
The charming man, Melton, surely has many women wanting to be in his life, but there hasn't been any news of a girlfriend or new wife in his life. 
As of now, his priorities seem to be his life with his children.