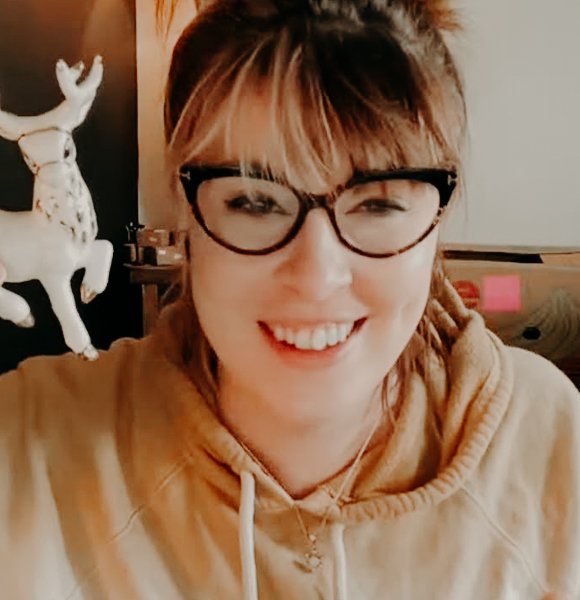 Popular YouTuber and thrifter, famously known as Crazy Lamp Lady, revealed all about her family life and career while talking about her marital status during an interview. 
Personal Life Of The Youtuber
In an Interview with South Standards, she was asked to tell a little bit about herself and her married life to which she replied, 
"I have a son William, a daughter Juliette, and two rescued coonhounds. I work part-time for an information technology company. My job is really flexible, so I can work whenever is convenient for me–nights, weekends, or rainy days when detecting is a bust."
So, what about her married life?
Call it a smart move or just a case of miscommunication, She, completely missed answering her marital status.
The Crazy Lamp Lady is originally known as Jocelyn Elizabeth. Elizabeth lives a happy life alongside her two children and her boyfriend. 
Her boyfriend's name is Andrew, and they share similar career aspects.
While the Crazy Lamp Lady is known for turning thrift things into treasures, her partner works to find treasures firsthand. He works as a metal detector with Jocelyn and is a numismatist who owns Oldetyme Numismatics. 
She enjoys being around her boyfriend, and their goofy sides can be seen on Elizabeth's Instagram. 
She has two children, a daughter, and a son that she absolutely adores. Although she shares life with her boyfriend, it is still unclear if he is the father of the two children.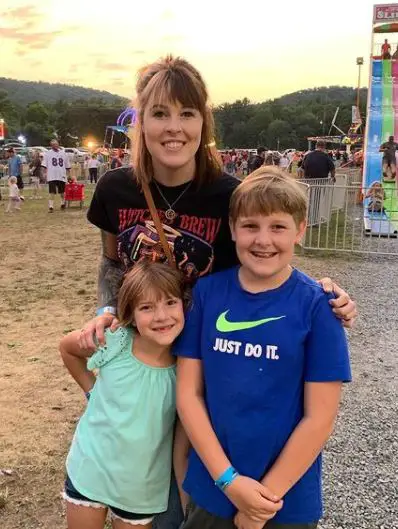 Crazy Camp Lady With Her Two Children (Source Instagram)
Whether the children are from her ex-husband or past boyfriend, she has decided to keep it under the wraps. 
However, a portal, Jacksonville Progress, reports her to be divorced from her husband, who is also the father of her children. 
Even if Andrew is not the father, he surely loves the children as the family often leaves on holidays together. 
Her boyfriend is supportive of the work she does, and the two work side by side, helping each other in their business. 
A Successful Career 
Jocelyn calls herself a Relic Recoverist and Crazy Camp Lady. She has a hobby of metal detecting and turning thrifted materials into valued items. 
She is often accompanied by her partner on her work. She acknowledges herself as an old soul and recalls how the passion of old stuff was embedded within her soul. 
In my early twenties, I rediscovered my love for relics and started picking–another hobby of mine. I would–and still do–frequent yard sales and thrift stores for something well-seasoned and ridiculously under-priced. I will admit that I have a tendency to collect more than I resell–the curse of being an old soul.
Writes the collector on her official website, Relic Recoverist. 
At age 33, Elizabeth spends her days searching thrift stores, antique shops, and flea markets for undervalued antiques that she sells on E-bay. 
Her business in E-bay is the main source of income for her family. The 33-year-old has found the perfect use of social mediums to reach out to the world. 
She has Etsy and Amazon accounts as well. She sells all of her and her boyfriends, thrifted, and collected items all on these social platforms. 
And if those were not enough, she has her own website named Crazy Lamp Lady.
Jocelyn's earnings also come from her YouTube channel that has over 202K subscribers (2021). Her current partner also has his own YouTube channel. 
Jocelyn's One Of The Highest Viewed YouTube Video
Accessing income from all these sources and the sales from her merch, the mother of two surely has a good flow of money coming in the household. 
Estimating by her ventures, her net worth is surely in the six-figure range. 
More On The Youtuber
Jocelyn Elizabeth, age 33, lives in Dillsburg, PA, USA. She got introduced to the world of metal detecting in November 2014 when she had to call a metal detector to find her lost keys. 
Initially finding it fun, she, later on, developed it as a career. Her first metal detector was a Garrett Ace 250. 
She recalls that her first find was a pie tin, and the second was a drainage culvert. Her big find was an Indian Head Penny. 
Until now, she has found many antique pieces that are valued to thousands. The Youtuber is a perfect example of how one can turn their passion into a profitable career.