Celebs
SNEAK PEEK on Dave England's Happy Married Life Might Make You Want to Get Married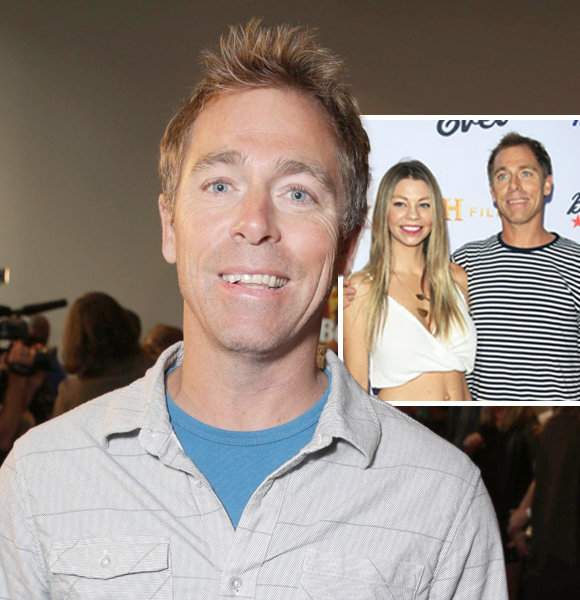 'Fun' is one of the elements that gives essence to a healthy romantic relationship. And, who could better understand it than Dave England, a stuntman and former snowboarder?
Having married his adoring wife in 2013, the stunt performer has been cherishing almost a decade of a resounding nuptial ever since. 
As the pair have always been transparent about their relationship, their adorable family moment might leave you searching for a love like theirs, as witnessed through their social handles. 
The positivity their resounding married life radiates is as infectious as it can get, and a rundown to their blissful family life is sure to delight you.   
Dave England's Desirable Bond with Wife
Thank god we get to witness the pair like Dave and his wife, Johanna England, a.k.a. Shawna England, on social media whose companionship is nothing but full of treasurable happy moments that reflects through their online presence. Well, isn't that what every couple in love wants in their relationship? 
Of course, no relationship is a perfect one, and Dave and his other half might have as well gone through their share of highs and lows. Regardless, their love for one another has their married life going strong still in their ninth year and counting. 
While Shawna is pretty low-key on her socials, Dave is there to treat his followers with some of the love-filled couple moments of the two through his social handles. 
On that note, the stuntman, who loves to amuse his social media followers, took to his Twitter in February 2016 to share a witty post sharing a glimpse of his wife having a good time swimming. 
If you may ask what is so witty about his Twitter post, Dave could not help but humorously point out his wife's funny appearing feet, which were submerged in the water as seen in the picture. Not only that, his sarcastic caption to the hilarious read, "My wife has special feet."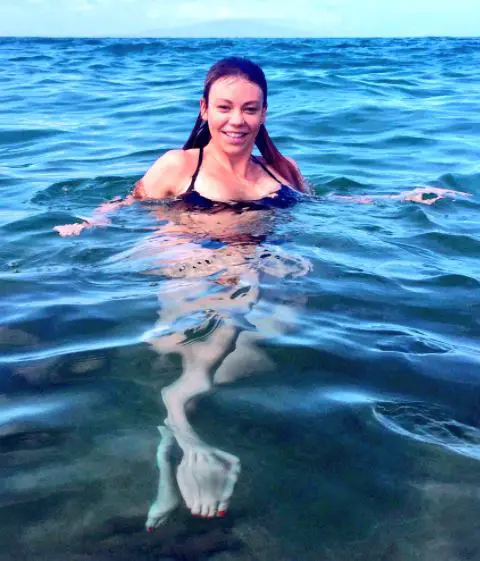 Dave England's witty Twitter upload of his wife (Source: Twitter)
Likewise, diving into Dave's social media, you will find plenty of such funny posts, and another one of such moments is treasured on his Instagram. 
In the 'gram post of 2017, when Dave and his wife already had two children, the stuntman shared a video clip where Shawna is seen playing along with her kids, trying to squeeze herself in a litter box. The short video clip was filled with laughter and utter joy. 
The joyous 'gram post basically sums up Dave's happiness while being with his family. However, the former snowboarder also has two children from his former relationship, which he barely talks about.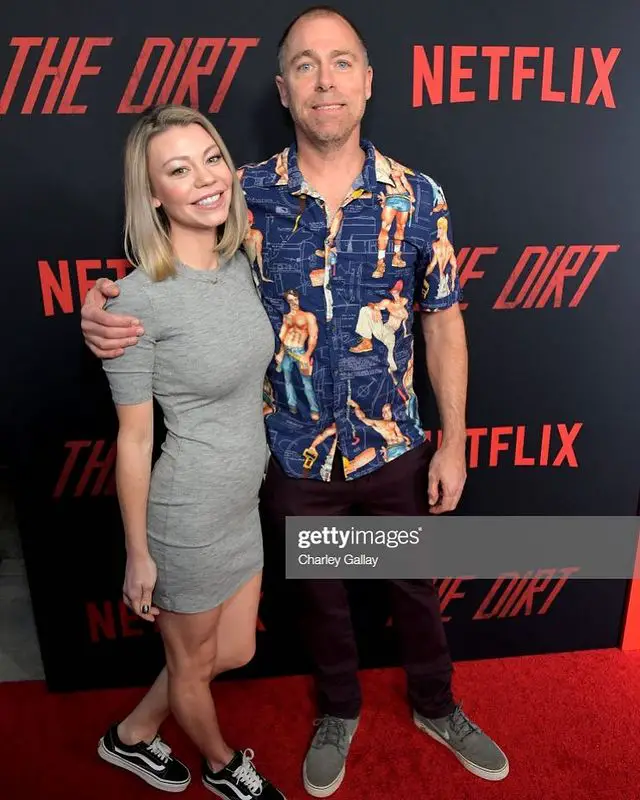 Dave attending an event with his spouse (Source: Instagram)
But, his current relationship surely makes up for his past heartbreaks. Happy family life and a fat bank account, Dave's life could not get any better. 
Get to know - Insight Into Jeremy Sisto's Net Worth & Wife
What Is Dave's Net Worth?
Having been in the entertainment industry since 1991, Dave is mostly famed as a stunt performer and also for his appearance in the American reality comedy show 'Jackass.' 
Though Dave contributed to the industry with his appearances in several TV series, it wasn't until his appearance in 'Jackass' in 2000 that his popularity skyrocketed. 
Since then, he has embraced his exponentially rising career with more of his appearances on screens, including some of his other notable works in 'Up Close with Carrie Keagan,' 'Shred,' 'Natural Born Pranksters,' and so on.
Moreover, Dave's 2.5 million dollars net worth, per Celebrity Net Worth, is probably enough to sum up his prolific career.