Entertainment
Davey Havok Debunks All The Rumors About His Sexuality
Davey Havok Despite Having Multiple Reported Relationships With Women Is Still Suspected To Be Gay.
Davey Havok's dating life secrecy has made him subjected to a lot of gay rumors. However, Havok himself addressed the rumor 11 years back and revealed the truth. 
Is Davey Havok Gay?
Havok was questioned about his sexuality in the interviews quite often. Although it was 11 years back, it was still a bold time to answer any questions relating to homosexuality. 
But the singer took no time debunking all the rumors and opened up on the media in an interview with Buzznet. 
Upon being asked how his fans cannot make up his sexuality, the American musician replied with, 
"It is a huge topic. I've found that at times that question and the dubiousness that I seem to exude has given people something ..... It's pansexual, that sort of reach. It's a wonderful side effect of what we're doing, to give someone the strength to come out of the closet to their family, or simply present themselves aesthetically in a way they feel happy with, whether or not their friends are going to be allowed to like them anymore. So it's actually a really cool side effect to all the rumors."
And for our readers who don't know what pansexual means, a pansexual person is attracted to all genders physically and emotionally. And 'All Genders' includes transgender, a-gender, and gender. 
While Havok still did not address his sexuality, it's hard to make up anything based on his statement. However, his best friend, AFI guitarist Jade, also had his own say amidst the rumors. 
Jade posted on the AFI official message board and wrote, 
"Sorry To Burst Your Bubble... but Davey is not gay. Or bi. Get over it. Just because your friend heard he was gay or you read it on some message board doesn't make it so. However, since I've made posts like this repeatedly over the years and people still refuse to believe he's not gay, I guess we'll have to keep hearing about it ad infinitum. I say we talk about Fritch. Or Smith. They're DEFINITELY gay, I caught them holding hands and plus they went to the prom together."
So there you have it. As per his best friend, the amazing vocalist is not gay. 
But whatever his sexuality might be, he has never stopped himself from expressing his personal self through his style. And over the years, he has grown to be more expressive through his social media.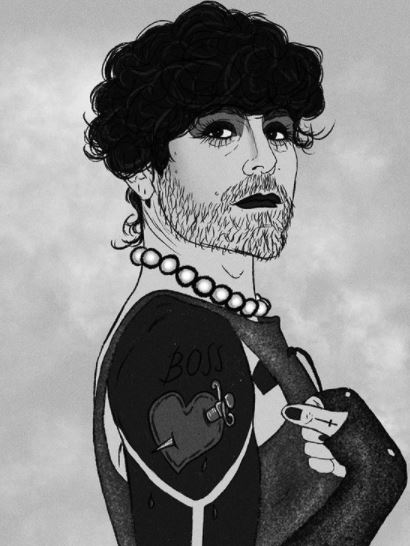 Davey Havok On His Instagram Post- (Source- Instagram)
Davey Havok has it all, from amazing looks to great vocals, but one thing that always seems missing in his life is someone special in his life. 
But before all this secrecy, his dating life did not use to be such a mystery. He has three reported relationships, out of which two have been legit and one a fling, as rumors call it.
Is Davey Havok Married?
Although Havok has strayed away from dating life recently, it was not always the case. 
He was engaged with Monika Parker, an English actress, in 2001. 
While not much can be grabbed from their relationship, the pair supposedly called off their engagement due to Parker's infidelity. 
Although there is no confirmation for the rumors, the two did call off their engagement, and Havok moved on to date Brittany Bowen.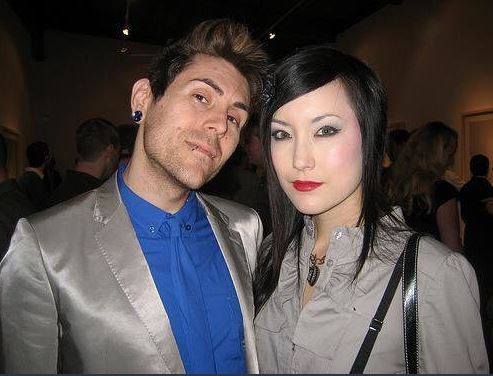 Davey Havok And Brittany Bowen (Source- Creeto)
The two started dating in 2006. While some media houses claim that they are still dating, some speculate that they have broken up. 
The American singer was also linked with Ivy Levan, a fellow singer and songwriter.
The two featured together in Levan's music video "Hang Forever," but sadly, the speculations were cut short after the alleged girlfriend-boyfriend stopped talking to each other and went their separate ways. 
If the rumors are true, the 45-year-old singer is still single now and does not have a girlfriend or a wife. Instead, he has been focusing on his singing career and has recently released the tour dates of his band AFI.