Entertainment
ESPN's David Jacoby Regards His Wife As Breathtaking Beauty
ESPN's David Jacoby never misses a chance to shower all his love for his amazing wife and appreciate all that she has done to juggle family and work.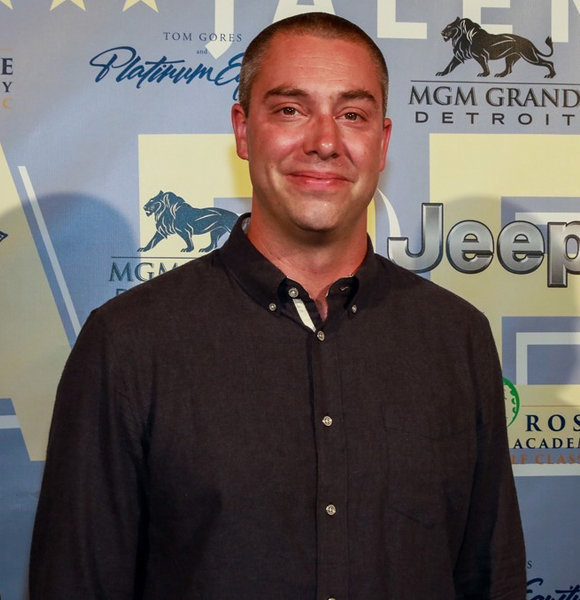 "She is an amazing mother/wife/show runner/crime partner/sister/friend/chef/activist/a bunch of other stuff. Please wish her a happy birthday." wrote the ESPN commentator while wishing his beautiful wife a very happy birthday.
David Jacoby is never short on expressing his love for his wife, and he often mentions her wonderful persona whenever he dedicates a post for her.
The Most Beautiful Wife
For any husband, his wife is surely the most wonderful person in the world, but Jacoby never lets any opportunity miss to let the world know about the wonderful nature of his wife.
An amazing wife, a wonderful mother, and an amazing beauty are just some of the common adjectives he always uses to describe his wife.
On May 9, 2021, he randomly took to Instagram to post about his amazing spouse. He wrote,
The most caring Mom that ever Momed, the breathtaking beauty, the kindest creature, the boss...my wife,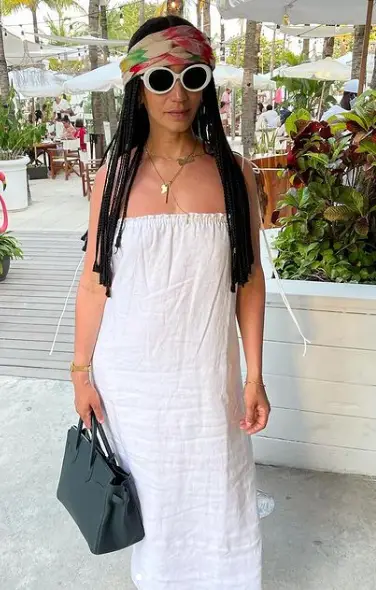 David Jacoby's Wife (Source Instagram)
Most caring mom indeed!
Jacoby is married to his wife Joie Jacoby, with whom he shares three children. David's happy family is a family of five, a beautiful wife, of course, their son named Quincy, born in 2013, and their twin daughters Margret and Chlor, born in 2018.
Although David likes to credit much of the charming beauty around him to his wife, he, on the other hand, is no less. Looking at him, he does not seem to be any more than 20 years of age. Well, that might be a reach for some, but the fact is he is one handsome gentleman. 
On February 21, 2020, the family of five posed for a picture from the Jurassic World Live Tour. The complete family together shared sweet smiles and looked as happy as ever.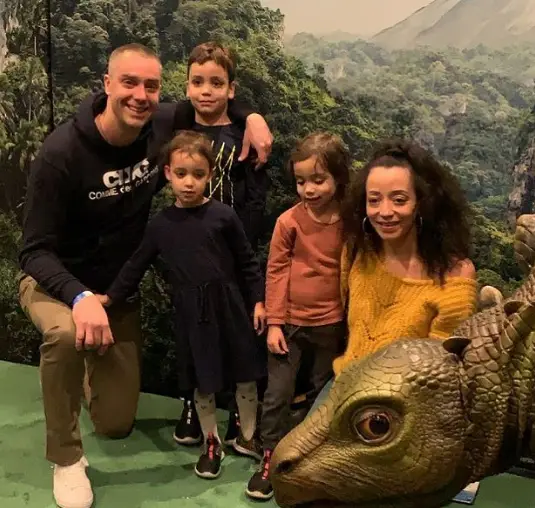 David Jacoby's Wife And Children(Source Instagram)
Being a mom to three grown-up children, life sure is busy for David's wife. However, she has found the perfect balance to maintain steadiness in her professional life as well.
The ESPN producer-commentator's wife is a producer and a director. She is mostly known for her direction of the TV movie documentary, Return to Mexico City.
Recently, she has produced two documentaries, namely, Glad You Asked, Shark Attack Investigation: The Paige Winter Story, and Wendy Williams: What a Mess!
While his wife is busy producing a directing amazing docuseries and movies, Jacoby is a producer of his own show named Grantland and It's The Shoes. But very few people know that he takes up more than one or two roles in the ESPN network.
An ESPN Veteran
Jacoby has worked for the network for over two decades now. Despite being a producer and a commentator is also is a co-host of Jalen & Jacoby and occasionally serves as a guest host on other programs such as SportsNation.
He started his passion project, Jalen and Jacoby podcast, under ESPN's Grantland banner, which shortly gained massive hit in 2011. This led the show to have its own YouTube show.
But things were just getting started for Jacoby's dream projects. His podcase grew into a late-night TV show which eventually bagged an afternoon time slot on ESPN2.
Before all of this success, he worked as an executive producer at ESPN's Grantland. He created and produced all the successful content for the show, such as primetime television show, Grantland Basketball Hour, and Grantland Features.
Jalen & Jacoby currently airs at 4 p.m Eastern Time on ESPN.
David Jacoby Wiki
Jacoby graduated from the Stern School of Business at New York University in 2000 with a degree in management and marketing.
With his amazing accomplishments at Grantland, he achieved three Emmy nominations, one National Magazine Award nomination, a ton of Webby nominations, and won two EPPY Awards.
Even before working in Grantland, he was a development executive in ESPN. He developed, piloted, and produced his first show, It's The Shoes. Eventually, he also developed SportsNation alongside various other Tv shows that are running still to date.