Entertainment
Dilraba Dilmurat's Protective Nature Towards Her Parents And Her Dating Life
Dilraba Dilmurat speaks up on wanting to maintain parents privacy & on the other hand her famous dating life with her rumored boyfriend keeps making headlines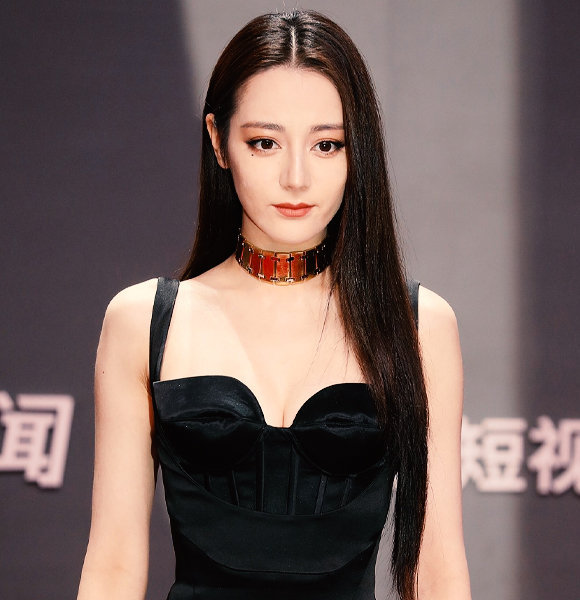 Chinese superstar Dilraba Dilmurat surely does appreciate being one the highest-paid and most popular Chinese stars. However, she has always drawn a fine line when it comes to her fame affecting her personal life. 
Protective Towards Her Parents
Over the years, the popularity of Dilmurat has only increased, and it looks like there is no breaks to the successful career of this young woman.
Being a minority, she belongs to the Uyghur ethnic group. So it is no wonder why she is so protective of her parents as they might not be used to such fame.
This is something that I really mind because me being a public figure is a personal matter and has nothing to do with my parents
Says the Chinese actress on how the paparazzi should stop trying to pull her parents into the limelight. She also expressed how she does not let her parent's identity come to light because she wants to "protect" them.
Drama Panda reports that Dilbraba's outburst towards the media came after the tabloids and fans started contacting her family and bothering them.
She revealed how fans had messaged her parents to let them know about the actress being sick, and she strongly condemns the action. Talking about the experience, she urges her fans to stop message her parents or "she will get really mad."
Dilmurat further says,
Sometimes I'll get sick while working, I don't want my parents to know... I feel like take care of your parents, there is no need to worry about my parents so I'll get really mad when this happens
The Pretty Li Huizhen fame might not mind the massive attention she gets through the media, but she is pretty vocal about where the tabloids should set a boundary.
Her protective nature towards her parents clearly shows that she likes to keep her professional and personal life separated. However, this does not stop fans and tabloids from keeping a close eye on the Swords of Legends actress.
She was speculated of dating her co-star in the past, and to say the least; it did break quite a few hearts.
Who Is Dilraba Dating?
Dating a co-star is never the end of the world, especially when you are paired with them in such a breathtaking fantasy television series.
Dilraba, also known as Dilireba, was rumored to be dating her co-star, William Chan, from the 2014 drama Swords of Legends. Jayne Stars reports that as per Hong Kong media, the two grew close in 2013 but only started dating after 2016.
The two had kept their relationship status extremely low profile. The source also reported that around 2013, William was together with another actress named Charlene Choi, so William never made a move towards the actress. However, it was around 2016 that love sparked between the two famous personalities.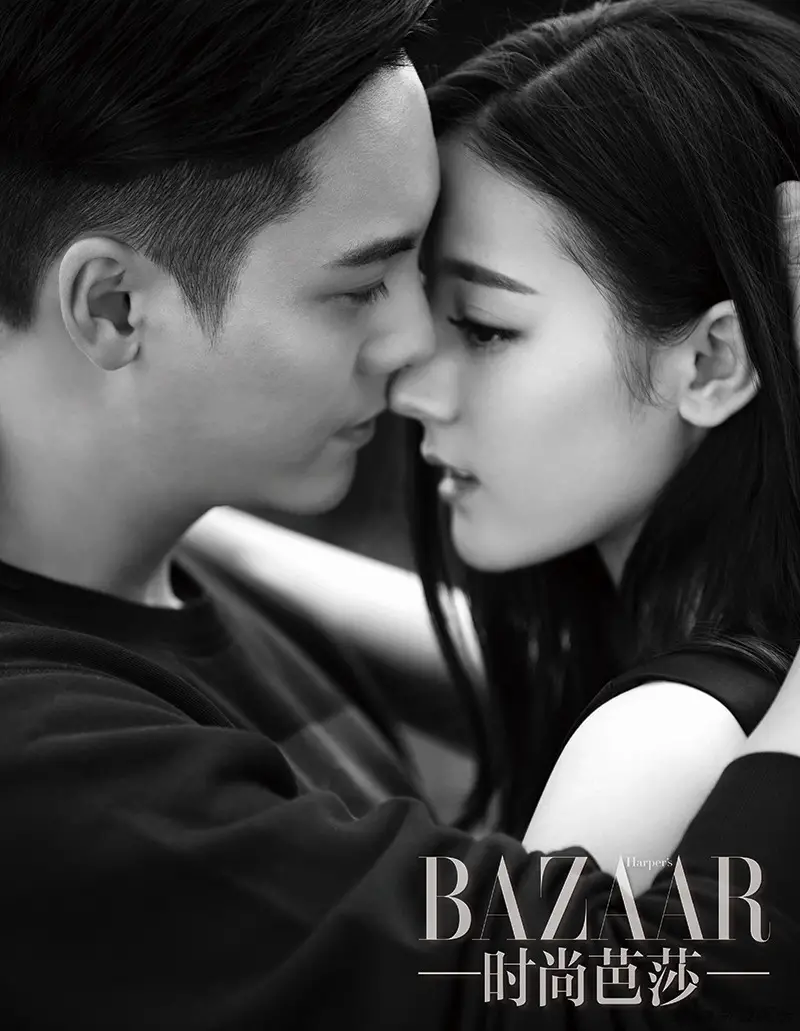 Dilraba And William Chan For Harper's Bazaar (Source- Tumblr)
Diliraba, age 29, had never claimed that William was her boyfriend, but the story of their linkup solidified when she was seen enjoying William's concert with her assistant back in October of 2016.
Both of the parties have denied the rumors of being boyfriend and girlfriend and have adamantly claimed to be each other's friends. However, sparks like these do take time to die down. Isn't it?
As of now, the Keep Running actress has successfully maintained a low profile on her love life, but with a massive following of 269k followers on Instagram and a following of 40 million followers on Weibo, every little detail of her life and ever little changes on her appearance is noted down and dissected.
Speculated Of Plastic Surgery?
Standing at the height of 5 feet 7 inches, the 29-year-olds beauty is simply breathtaking. Her big, bold eyes and thick eyebrows captured stunningly on screen are some of the widely loved features of her face.
Long hair, big bushy brows, symmetrical face, and a perky nose with lush lips, one simply cannot get enough of the actress's mesmerizing beauty, but this beauty is often specualted not to be gifted from birth.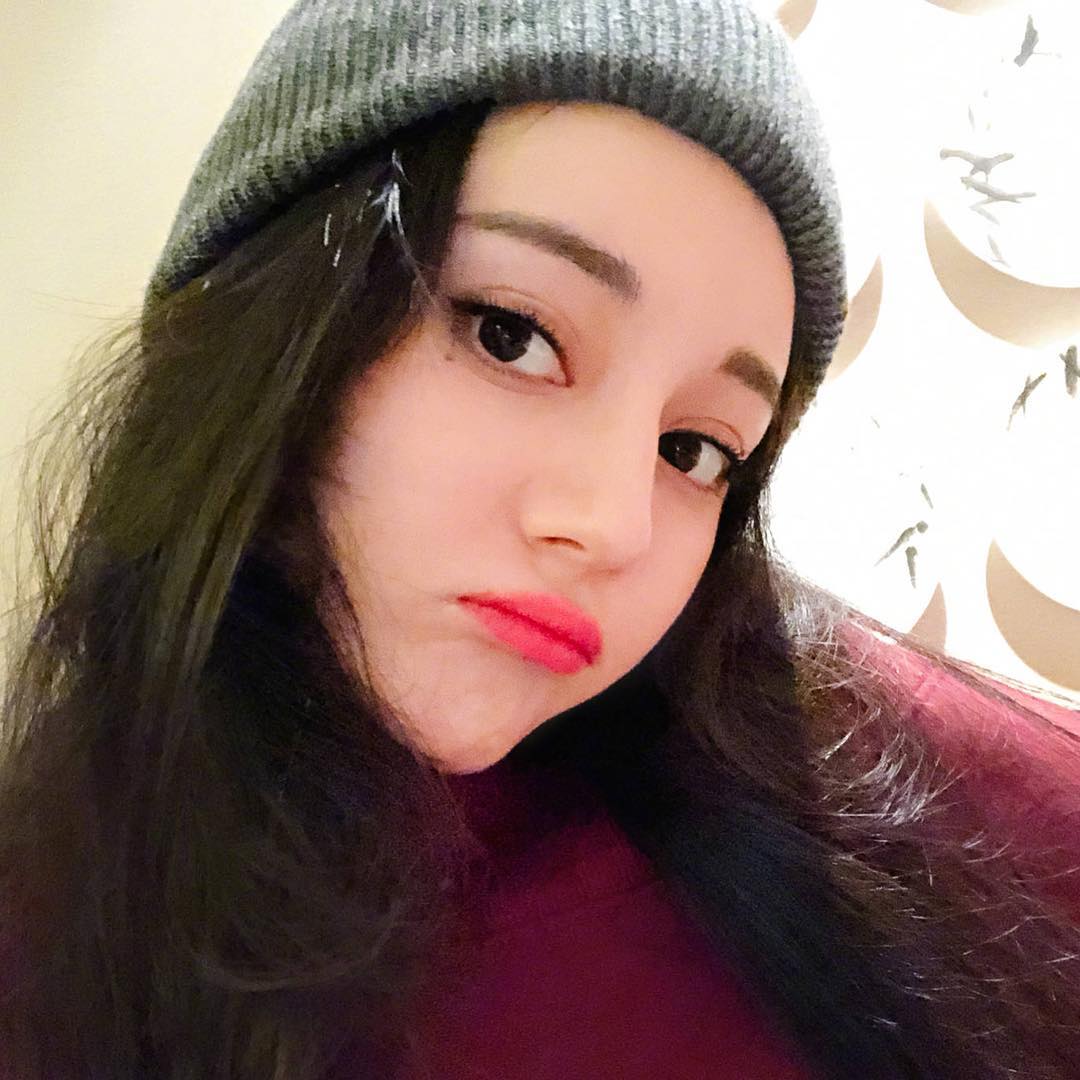 Dilraba Flaunting Her Eyebrows And Eyes (Source- Instagram)
Many people feel that the 29-year-old has undergone plastic surgery to look as captivating as she looks now.
Born in Xinjiang in 1992, Luju Bar's website explains how her features are god-gifted and have not changed.
Xinjiang people are born with the features that the actress is so well known about. Thick eyebrows, big eyes, and long lashes are the natural and inherited beauty of the Chinese star.
As of 2021, she starred in the historical fantasy film Saga of Light, and since then, she was cast in two new movies, Blue Whisper alongside Ren Jialun and Legend of Anle alongside Gong Jun.
Appearing as an ambassador for big brands and after working with high-end brands such as L'oreal Paris, P&G, and Dolce & Gabbana, the path of fame forward, seems to be all glorious for the young actress.
It would not be much to say that she is undoubtedly one of the actresses who have already stepped foot towards global domination in the field of acting.