Drew Gooden's and his wife's distance of 2000 miles did not stop the two from falling in love and eventually get married and it's all thanks to Vine.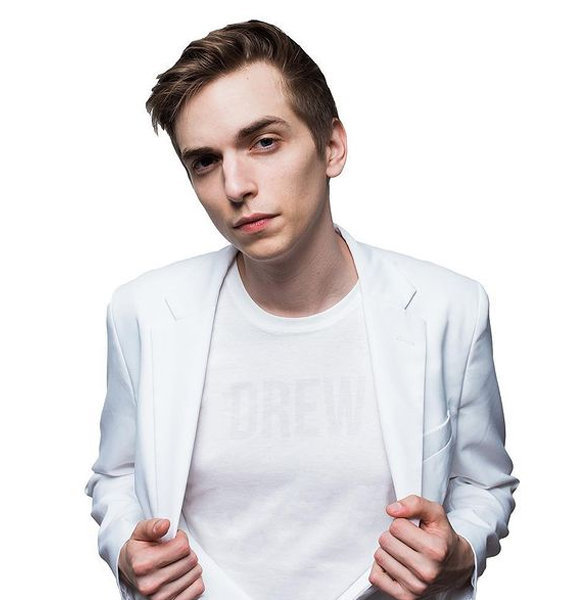 Besides fame, the internet blessed Drew Gooden with something even more special. 
Last April a girl commented on one of my vines. She lived 2000 miles away. Now we are engaged & live in the same house.
And guess what? The two are already married now!
How Did Drew Gooden & His Wife Meet? 
Drew Gooden's love story would have been different if it was not for Vine. 
April 28, 2015, is the date he will never forget, as it was the day when he received a comment in one of his Vine videos from Amanda Murphy, Drew's now-wife. 
Neither Gooden nor Amanda knew what she was going to get out of her comment on Dave's video that read as, 
Omgggg you are so cute and ur vines are like pure liquid gold
Their first-ever interaction in Vine marks the beginning of their modern-day love story.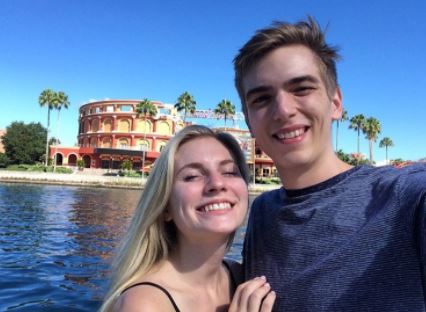 Drew Gooden and his wife's first-ever date (Source: Instagram)
At the time, Amanda lived 2000 miles away from Dave, but as the saying goes, 'closeness has nothing to do with distance,' the thousands of miles could not stop the two from getting together. 
It sounds like a movie, right? 
Wedding Bells!
Their movie-like romance soon turned into something special on August 1, 2016, when Dave proposed to Amanda with a gorgeous engagement ring. Since then, the pair began living together. 
Witnessing their togetherness on Drew's social handles, his followers could already hear the wedding bells ringing. 
But they took their time and got married after almost three years of engagement. 
Sharing his big day, Drew took to his Instagram on March 14, 2019, to display some of the snaps from his wedding.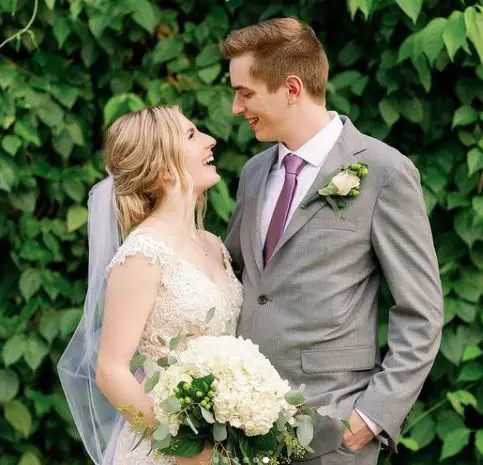 Picture of Drew and his wife from their wedding day (Source: Instagram)
As seen in the pictures, the pair got married in a private setting beneath the open sky in the presence of their close friends and family. 
Surrounded by greenery, the boxwood backdrop covered in green hedge walls made the perfect background in front of which they exchanged their vows. 
Overjoyed with emotions, Drew was seen shedding happy tears after seeing his wife in a stunning white wedding gown. 
Wishing his wife their first marriage anniversary in 2020, Drew reminisced his wedding day writing, 
A year ago today I got married and it was the only time I've ever cried. Isn't that crazy? I had never cried before this and I definitely haven't cried since. Anyway happy birthday to my marriage.
The couple started off their new chapter in life with an adventurous honeymoon traveling to Ireland. With their love life going stronger than ever, the couple is yet to embark on more adventures in the coming days. 
More On Drew Gooden 
Born on October 26, 1993, Drew is famously known as a comedian, filmmaker, and YouTube content creator. 
After gaining massive popularity from his short videos on Vine, the Florida-born started his YouTube channel Drew Gooden in 2016. 
His humorous and engaging content on YouTube has garnered him 3.24 million subscribers as of 2021.
With over 482 million views on his videos, the YouTube sensation is estimated to have a total annual earning ranging from 57.2 thousand to 915.9 thousand dollars. 
Blessed with a loving wife and excelling career just at the age of 27, Drew is indeed living his best life.