Entertainment
Drew McIntyre's Injury Resulted In Him Spending More Time With His Wife
After an abusive first marriage Drew McIntyre now lives a pleasant married life with his second wife.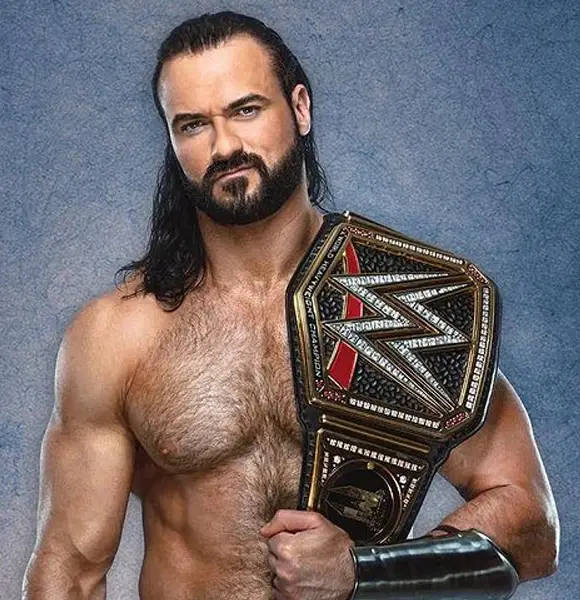 Drew McIntyre reveals how his bicep injury resulted in being a good thing as it gave him time to rest at home and go on a honeymoon with his partner. 
A Much Needed Break 
The 2x WWE champion, Drew, has been married to his wife for 5 years now. The pair started dating back in 2015 and decided to tie the knot in 2016. Unfortunately, shortly after getting married to his beau, he got into an injury.
But the WWE superstar was able to turn the negative situation into positive and revealed how his bicep injury gave him an excuse to be with his wife as their honeymoon was still due. While talking to The Scottish Sun, he stated, 
"I've had three months to decompress and take everything in — because I've not had this much time off in my 17 years of wrestling and 11 years of living in America."
He also revealed that the pair got their house together amidst the recovery process, and he was glad to have a lot of time to spend with his wife.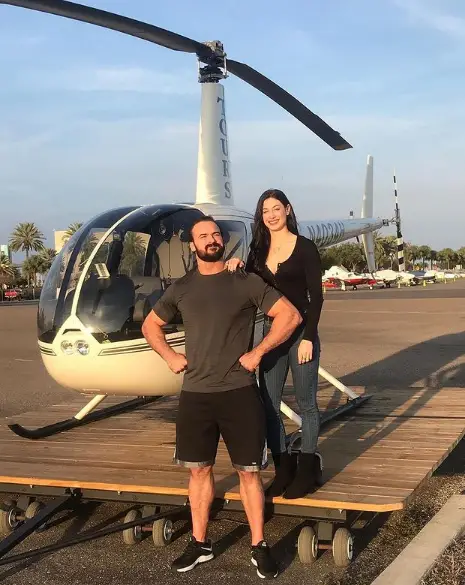 Drew And His Wife, Kaitlyn Sporting A Casual Evening Look (Source- Instagram)
He also expressed how his wife Kaitlyn supported him despite his busy schedule.
"I told her things would be OK, and she endured me being the busiest wrestler on the planet for three years when I was never home and flying back and forth to the UK and all over the world every week." 
His wife, Kaitlyn, who is not much active on social media and likes to stay lowkey, has been his best cheerleader amidst rough times in his life.
The wrestler never fails to acknowledge the support of his wife whenever necessary. The 35-year-old dedicated his Royal Rumble win to his wife as well.
Although his professional career and personal life have been stable now, his past has not always been swift.
His previous marriage to a former wrestler Taryn Terrell did not end well.
An Abusive Relationship 
Galloway got engaged with the former wrestler Taryn Terrell's back in 2009. The pair, so in love, decided to elope and get married in 2010. But their marriage did not last long.
Soon after marrying, Taryn started to get herself into a web of troubles, but their relationship ended when Terrell was arrested for assaulting Drew. However, the brawl did not end well for Taryn, as she was soon suspended from WWE and was in custody for few months.
After the incident, the pair decided to end their short-term marriage in 2011. The former WWE wrestler announced her divorce on Twitter.

Taryn Terrell Twitter Post About Her Split With Drew (Source- Twitter [now deleted]) 
Terell also has moved on from her life now and has married Joseph Dryden, a motorcyclist.
Drew now enjoys his life alongside his wife. The pair does not have any kids of their own, but they do have a little fur baby, a cat that they both adore and love as their own child.