Entertainment
'Thanks For Putting Up With Me So Much' Says Eduin Caz To His Wife On Their Anniversary
'Thanks For Putting Up With Me So Much' Says Eduin Caz To His Wife On Their Anniversary.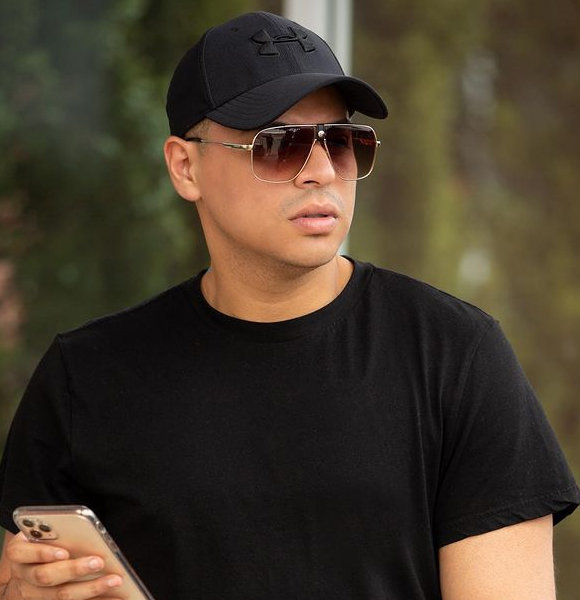 Eduin Caz and his wife recently celebrated their sixth anniversary. The pair expressed their feelings about being together for all these years through their respective Instagram handles.
The singer uploaded a picture of him kissing his wife and congratulated her for their 6 years of longevity. The caption read- 
"Happy 6 years of marriage. I hope you had fun like I did. Thanks for putting up with me so much."
Similarly, Eduin's wife, Daisy, also took to her Instagram and wished her husband a happy 6th anniversary. She expressed her love towards her husband in the caption, which read (translated), 
"Infinite thanks for my surprise, for all the love and so many beautiful experiences. I hope in God that he always takes us by his hand so that our marriage is eternal happy 6th anniversary my life. I love you"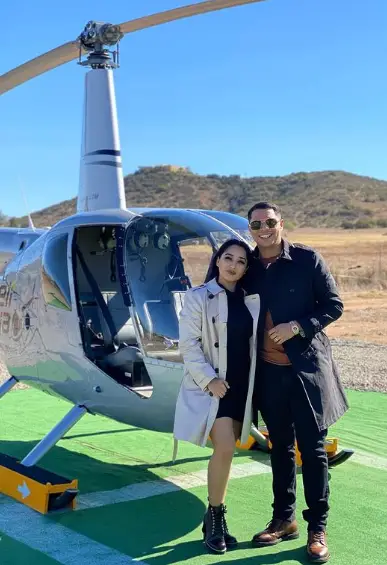 Eduin And His Wife Daisy On Their 6th Anniversary (Source-Instagram)
Blissful Married Life
Caz got married to his wife, Daisy Anahy, on January 17, 2015. Their family is not just limited to two of them as they are proud parents of two wonderful children.
The couple often share pictures of their kids on their respective social media, and they usually accompany their star father during his concerts. 
Their firstborn, Gerardo, turned six years old on July 2021. Eduin took to his Instagram and shared a few happy moments of his son's sixth music-themed birthday party among his 4 million followers. 
Further, the couple welcomed their second child, Geraldine, in mid-2020. On August 17th, Eduin took to his 'gram to shower his gratitude after her daughter's birth. 
Posting a beautiful moment of him with his newborn, he wrote, 
"I present to you Geraldine I must confess that I was very afraid of having a second baby, but today that I have her in my arms, I thank God for giving me this piece of heaven. Have an excellent day as I am having"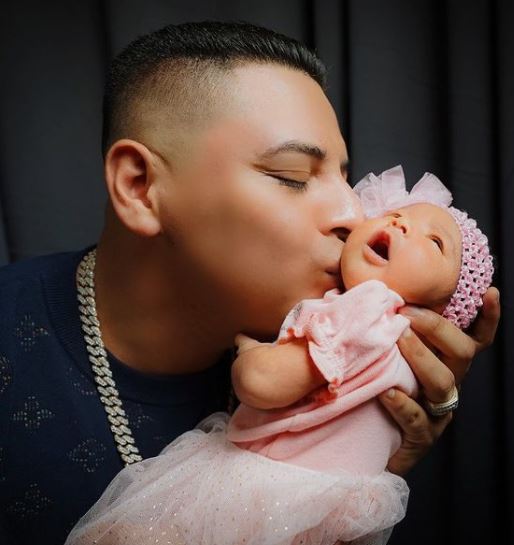 Eudin Caz With His New-Born Daughter (Source- Instagram)
Despite having a happy personal life, Caz's professional life makes him subject to several criticisms. Recently he was wrapped up in controversy during one of his concerts.
Caz's Concert Controversy
The father of two is a big personality in Latin America. He has been curating a strong fan base in other parts of the world as well. During his tour in the USA, a video of him where he fell off the stage circulated on social media. 
As fast as the video started to spread, so did the speculations. Many wondered that the singer was so drunk that he fell off the stage. 
This video was shared on TikTok by the account named lesleyfloresx. In the video, the singer is seen drinking something, and when his fan pulled him for the picture, he leans on and falls on the stage. 
As reported by Globe Live Media, Caz, age 27, took to his Instagram and wrote, 
"Regarding the fall, I was not drunk. It was the fourth song of the show. It did make me angry, but it also made me laugh. It was like a found feeling."
But he also remarked on how it is not proper to do that on the stage. He concluded with, 
"I love you, and I only ask you please not to repeat it again. I'm also human, and it hurts."
The singer handled the speculations in a calm demeanor and did not let the incident affect his career. As of recent, he is back on stage again and has continued his tours.