Entertainment
Elarica Johnson Was the Culprit for Someone's Broken Married Life?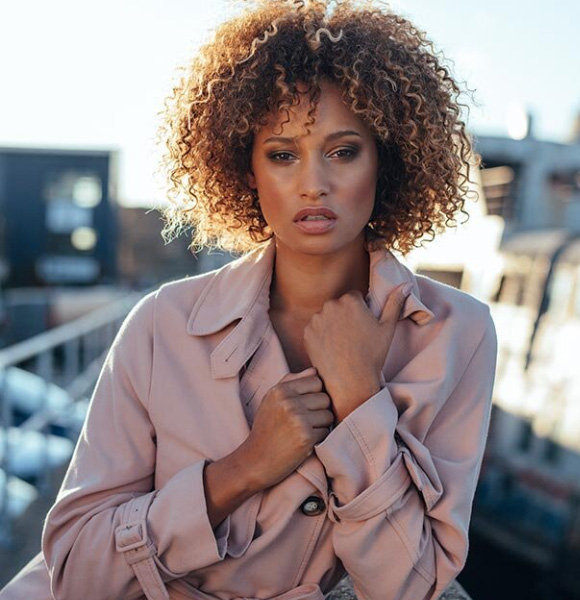 Known for her role in 'P-Valley,' Elarica Johnson also appeared in 'Strike,' a movie based on the detective novel by J.K Rowling in 2017. 
Johnson, an English actress, has over time been successful in amassing a solid fan base, some of whom are very keen to know if she is married or dating someone.
If you are one of the '"some of whom," well, you surely are in the right place. 
Is Elarica Johnson Married? 
It seems like the news of the series 'Strike' returning for its 5th season has made fans curious to revisit its cast's life. The series goes almost hand in hand with J.K Rowling's books (on which the series is based); therefore, it has successfully kept its fans of both the books and series hooked during the same time. 
But let's keep aside the details of the series and dive into Johnson's life for now. Johnson is not married, well it might be a relief for some and might raise a few questions for some. 
While we cannot answer her reason for her not being married, it seems like she has not found the right one yet. 
It's not like Johnson has not dated anyone before. She did date, once.
Johnson might have lived her good amount of dating life, but her recorded relationship was with a well-known rapper, MC Harvey. 
But her love wife was not as smooth as silk. Her relationship came along with a lot of media attention as she was more or less labeled the culprit for coming in between Mc Harvey's and his wife's married life. 
Johnson dated Harvey back in 2016, and as per reports, he was going through divorce proceedings from his second wife, Ghamzeh Mahdizadeh. 
Allegedly, he abandoned his then-pregnant wife just after two weeks of their married to "be with Elarica Johnson." After the birth of her baby, Ghamzeh took her rage to social media and revealed much on her husband's (alleged) infidelity, so to say.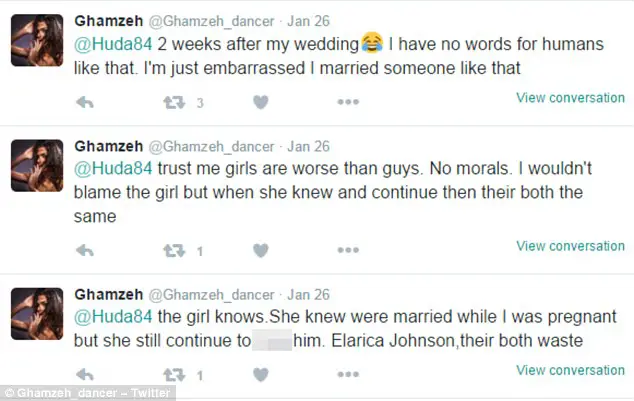 Ghamzeh accusing Elarica Johnson of straining her married life (Source- Dailymail)
When one user congratulated her on the birth of her baby, she responded with, 
 "thank you. Married in august but in the process of divorce already lol. Baby was born a few weeks so in love ... thank you. Once a cheat ..... you know the rest. But I'm so grateful for a healthy baby girl which is what matters so in love"
Whatever might have happened between the two couples, things were not long-lasting from Johnson's end as well, and they eventually split after dating for some time. 
MC was recently engaged to his girlfriend and "baby mama," Mia, this December of 2021. 
As for, Elarica she is currently single, and whether she is dating or not, life still is as joyous and beautiful as it can be for the 32-year-old actress. 
Elarica Johnson's Life 
Apart from being notable for her role in 'Strike' and 'P-Valley,' Johnson is also known for starring in 'A Discovery of Witches,' where she was quite a stunner, to say the least. 
Also Read: Beautiful Sophie Dymoke: Blissful Married Life With Her Husband And Baby, Her Bio?
Johnson has captivated people through her charm and beauty and, not to forget, her amazing acting skills. Although she doesn't have a dating life, her life alongside her friends seems to be fun and amazing.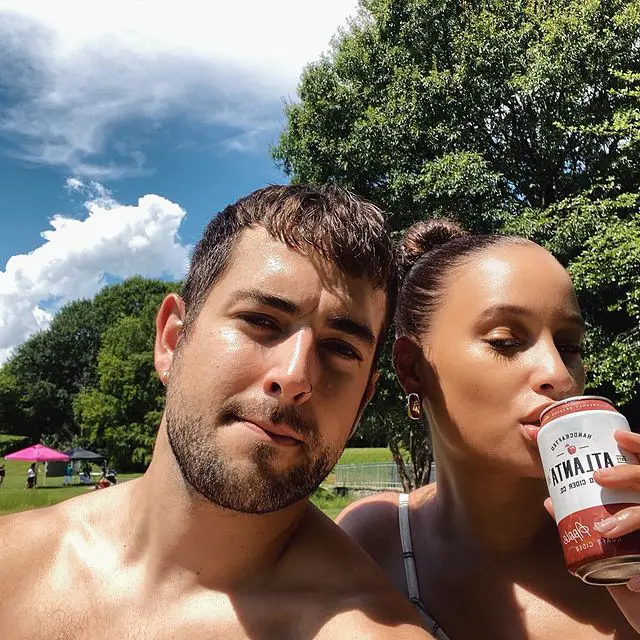 Elarica Johnson With Her Friend (Source Instagram)
She recently shared a picture with Lloyd Pursall and labeled him "The Boy Bestie," and Pursall also reciprocated the love with the reply, 
"My bestie, I Love You"
Johnson also has a Goddaughter who is, well, undoubtedly one of the cutest ever. We mean, JUST LOOK AT HER!
Life has been blissful and amazing for Johnson, by the looks of it. From a career that has rewarded her with fame and fortune to a personal life that is as calm as a millpond, Johnson surely is fully content and happy with her life.