Entertainment
Eric Mondo's Growing Gay Speculation Proves To Be Wrong?
Eric Mondo is rumored to be gay, but his particular relationship with a woman questions his sexuality rumors.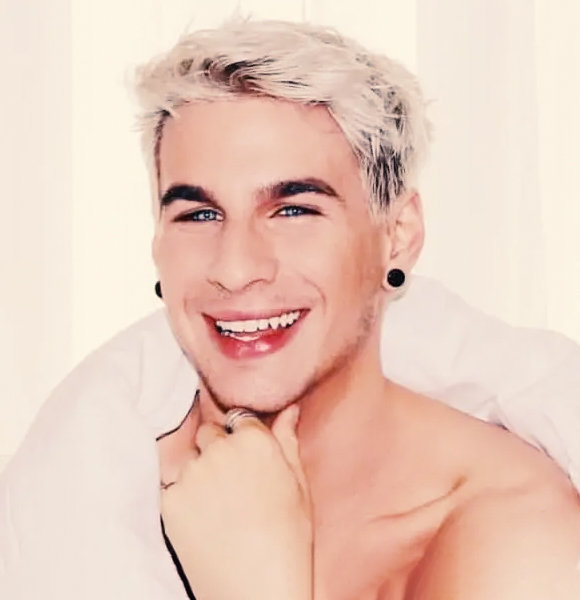 Eric Mondo is famously known as Brad Mondo's brother.
Brad Mondo is known for entertaining YouTube content reacting to hair transformation videos and America's Next Top Model makeover episodes, and Eric often appears on Brad's channel. 
Eric's brother Brad is openly gay, but Eric's sexuality is always questioned as he does not share much about his love life. 
Is Eric Mondo Gay?
Eric, age 28, has never confirmed his sexuality, but his support for the LGBTQIA+ community has always ignited rumors of him being gay. 
Over time, he started posting less about his personal life and more about his social life. 
His pride parade posts featuring his brother, Brad, show his love and support for the community.
But a particular post that fuels up rumor is a post of August 26, 2018. 
Eric was with Brad and two other guys on Fire Island, but it was not the picture that fuels the speculation. Instead, it was Eric's hashtags for the post.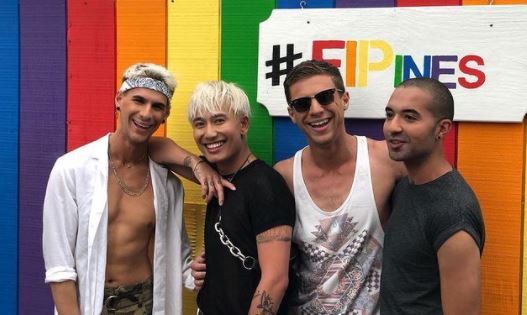 Brand Mondo (Left) and Eric Mondo (third from left) with their friends on gaycation (Source- Instagram)
He used the hashtag #gaycation for the post, which means gay people on vacation. 
But this still proves nothing regarding his sexuality, as he has not come forward accepting or denying anything. 
The reason for the speculation might be his concealed dating life or his brother, a famous personality being openly gay. 
However, some moments from his past hint on him having a girlfriend. 
Eric Mondo's Love Life 
On February 15th, 2017, Eric posted a beautiful picture with a woman.
The two were at Carrie Nation Cocktail Club. Although looking into the picture, some might think that it was just a meet-up with a friend. 
But looking at the date it was posted, the meetup was definitely more than friendship. 
Well, it falls on Valentine's day, and on top of that, Eric captioned the picture, "My Date."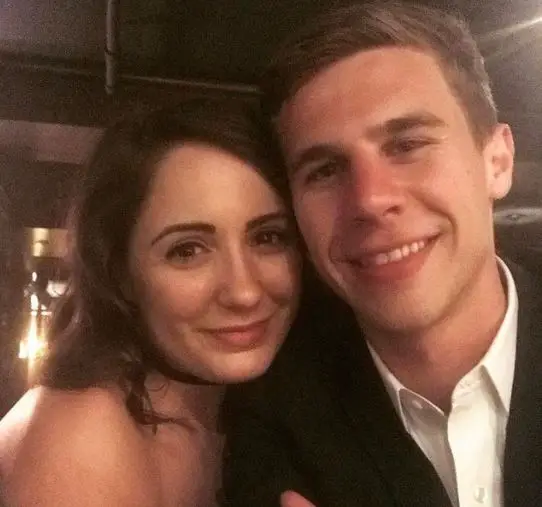 Eric Mondo On A Date Night (Source- Instagram)
And if that's not enough, then the woman from the picture actually commented on the picture. 
She reciprocated the love by commenting,
"My Prince Charming"
The woman in the picture is Liz Viruete, as per her Instagram username. However, unlike Eric, Liz is not a social media personality. 
It is hard to know any details on Liz as she has very few connections on her Instagram account and has kept her Instagram account private.
But this was not the end to the wonderful date. The two often appeared on Eric's social media more around 2017. 
"Living our best life," wrote Eric while sharing a beautiful picture with Liz where she was looking at the gentlemen with all smiles, and he has his hands wrapped around her waist.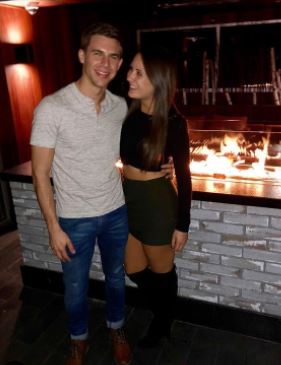 Eric Mondo And Liz Together (Source- Instagram) 
The beautiful chemistry that the two shared in the picture is pure bliss to see, but what seemed to be a growing love slowly faded away when Eric slowly started to post less of Liz.  
While the reason is unknown, it might not be right to say that they fell out as the two still follow each other on Instagram. 
As of now, looking into Eric's social media, he does not post any pictures that hint at his dating life.  
Eric is not dating anyone, nor is he married to anyone, and the question regarding his sexuality remains unanswered. 
But with his growing fan base, it is only a matter of time when he decides to open up about his dating information.