Entertainment
Glenn Danzig's Girlfriend Shared Discreet Details Of Their Relationship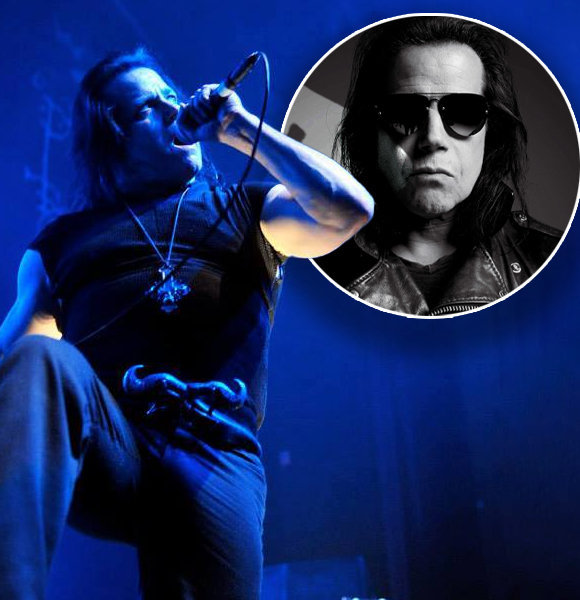 Glenn Danzig rarely posts any details about his personal life. However, a particular picture of Danzig caught immense attention after it was released on social media. 
On Christmas of 2020, social media was filled with joy when Danzig's girlfriend shared a picture of him wrapping Christmas presents.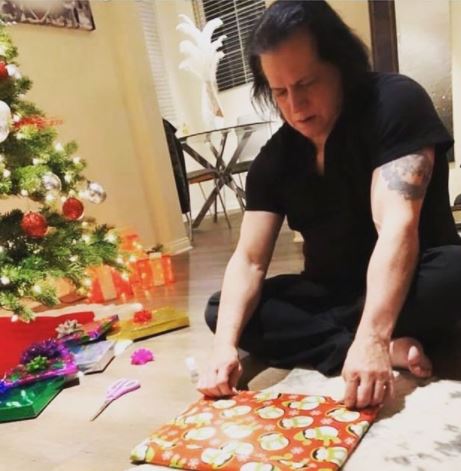 Glenn Danzig Wrapping Christmas Present (Source- Instagram)
Although Glenn might be a private person who does not seem to like much media attention, His partner, on the other hand, likes to connect with their well-wishers and flaunt their relationship openly.
But after the picture caught massive attention from fans and media, his girlfriend quickly deleted the picture. 
Moreover, this is not the first time his girlfriend has given a glimpse of their relationship. The rockstar's girlfriend once took to Instagram to answer some of the fan's questions regarding their relationship. 
Danzing's Love Life 
Glenn, the Misfit's lead, has a girlfriend who is a model and an actress.
While the singer likes to stay low-key with his life, his girlfriend, Ashley Michele Wisdom, loves to interact with their fans. 
The heavy metal singer's girlfriend once interacted with her fans via Q/A sessions and answered some of the most anticipated questions. 
According to her stories, they have been dating for two years now. The couple met in the set of Veronika (2019), an American anthology horror film written and directed by Glenn Danzig.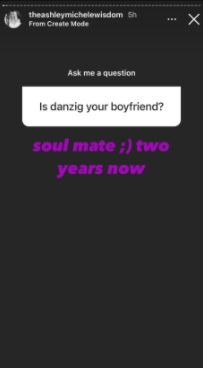 Ashley Says They Have Been Together For Two Years (Via- Instagram Story Highlights)
Her answers also revealed how she is not quite aware of Danzig's music, and she didn't even know him before they met. 
She also seems proud of her boyfriend's accomplishments and has no problem with him being slightly more 'famous' than her. When asked if he has any issues with her boyfriend being more famous than her, she replied, 
"I'm not a jealous person and he's worked his ass off to get where he is now. I'm proud..."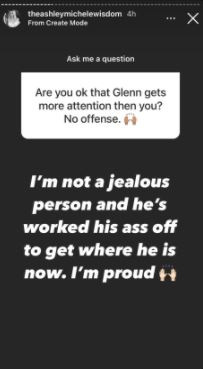 Ashley's Instagram Story Highlight (Via- Instagram Story Highlight)
Further, Danzig and his girlfriend do not share any children of their own. However, Ashley is a mother of a wonderful daughter from her past relationship. 
There have been speculations that the 66-year-old's wife died, but it is not true as he never had a wife. 
Although he has a flourishing personal and professional life now, it was not the same before. He had to endure serious troubles while growing up and was a victim of substance abuse. 
A Rough Childhood
Danzig has worked his way up from a rough childhood. Now a founder of three punk bands, the 66-year-old has a success story like no other. 
In his early life, the singer rarely attended school, and in the process of skipping classes, he discovered Elvis Presley, who was a heavy influence in his music. 
At the age of 10, he started to experiment with drugs and alcohol. Danzig also frequently got in trouble with the law. 
For someone who had an aspiring passion for music, his drug addiction started being a problem. 
The metal singer had a choice to make, and at the age of 15, he let go of his addictions. 
In 1970, he started his first band, Misfits, and he has never looked back in life since. He went on to form two more bands and release hit music ranging from punk to metal to pop. 
He is now known as a legend in the music industry and has garnered a significant fanbase that respects him for his art.