Entertainment
Greg Jennings's Wife Takes Us Inside Their Married Life
Greg Jennings and his wife of more than 15 years have managed to tackle their personal ventures despite having a busy life with four kids.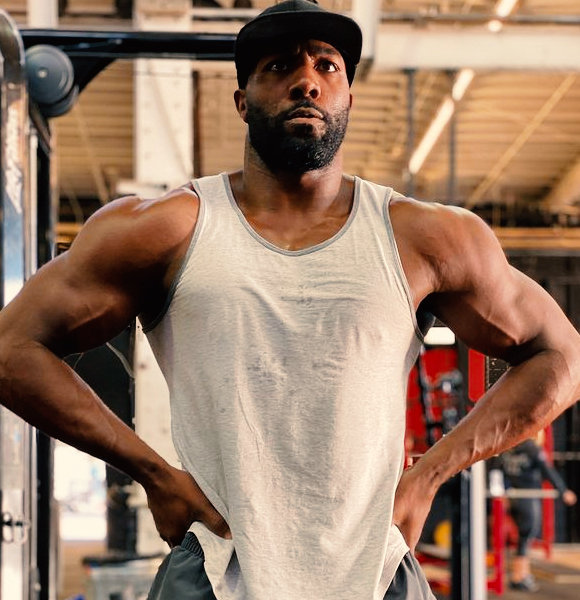 Greg Jennings is married to someone that shares the same career ethics like him. While talking to The Sports Sorotity, Greg's wife opened up about her marriage experiences and their relationship. 
Inside Their Marriage
The former NFL player and his wife, Nicole Jennings, met in the 6th grade and went to senior year prom together. Being two like-minded people, their connection evolved into a commitment of a lifetime after they got married during their junior year in college. 
Back in 2015, when the NFL player's wife was asked about how the two have been able to work out their marriage for over 10 years, she replied, 
"Soon to be 11 years! I don't think that we're any different than anyone. Everyone has their own struggles. We're really rooted in our faith. That's definitely what has kept us going in tough times. Once we made that decision to spend the rest of our lives together, that was it. We're in this. We grew up together. I know him and his heart and he knows me and my heart."
Going by the timeline, the husband-wife has entered 16 years of healthy marriage now. 
"Love is patient. Love is kind. Love is not jealous or rude… it's gentle...," said Nicole while giving love advice to fellow women. 
While talking about the pros of being married to an NFL player, she expressed how people want to listen and talk to them because of her husband's influence. 
She also mentioned how they are able to provide their kids with the best life. 
 "We are able to support our family on different levels. We're not in need of anything. We provide our children with the best we have to offer...life experiences...travel outside of the country...all of my children have passports."
The loving pair shares four children who have made their relationship more connected. 
Life With Kids
NFL veteran Greg has a happy family of six, including him. The family is blessed with three beautiful girls and a kind son.
While talking about her children with The Sports Sorotity, Nicole described that their second child is similar to their father (Greg) as she is very kind and particular about things. 
She also expressed that her youngest son is mini Greg as he usually tells her stuff like, "Mommy, you so beautiful."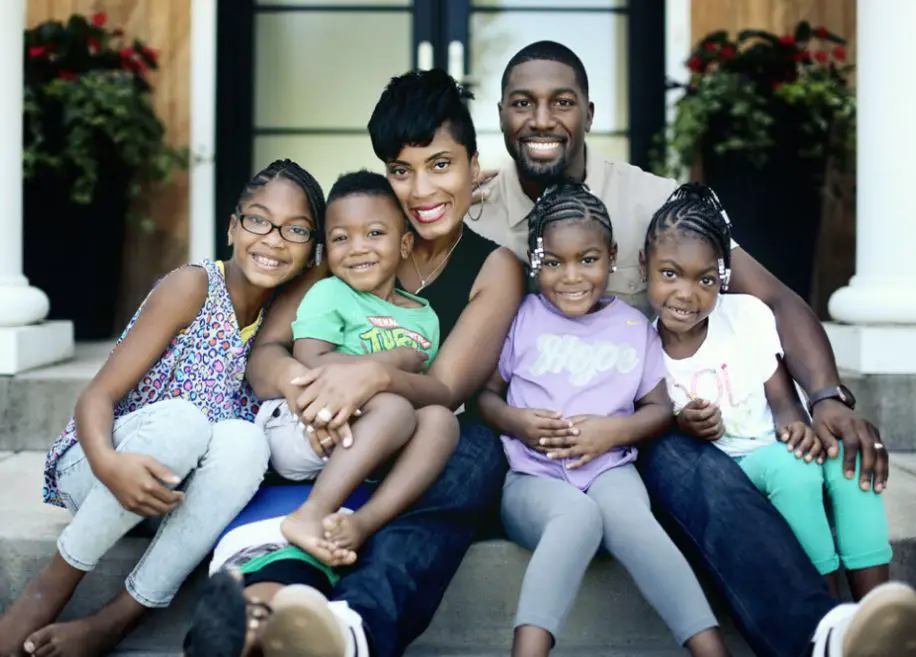 Greg Jennings with his wife, Nicole Jennings, and four children (Source- The Sports Sorotity) 
Nicole revealed that the experience of motherhood has changed her completely and has made her extremely organized. The mother of four has a nanny for assistance while her NFL star husband is out traveling. 
The pair engages in their kid's extracurricular activities and helps them with their homework, dinner, bath, and get them to bed by 8:00 pm. 
Despite having a timely schedule for their kids, the pair also makes time for their business together. The former NFL player Greg, alongside his wife, are partners of their own foundation. 
Ventures Of Their Own 
Greg, an FS1 analyst on FoxSports, has started his own ventures alongside his wife. The two have partnered up and founded Greg Jennings Foundation. 
Their foundation encourages to benefit underprivileged children and youth organizations. Nicole is the President and Co-Founder of the organization.
Likewise, she also has her own brands, One Posh Closet and Queen Anna House of Fashion. 
Well, we can only wonder how Greg and his wife tackle their busy life, but they sure have sustained a happy life together alongside their four kids.