Entertainment
Are Hassie Harrison And Her Boyfriend Still Together?
Hassie Harrison used to post many adorable pictures with her boyfriend but the absence of their social media posts hints towards their possible breakup.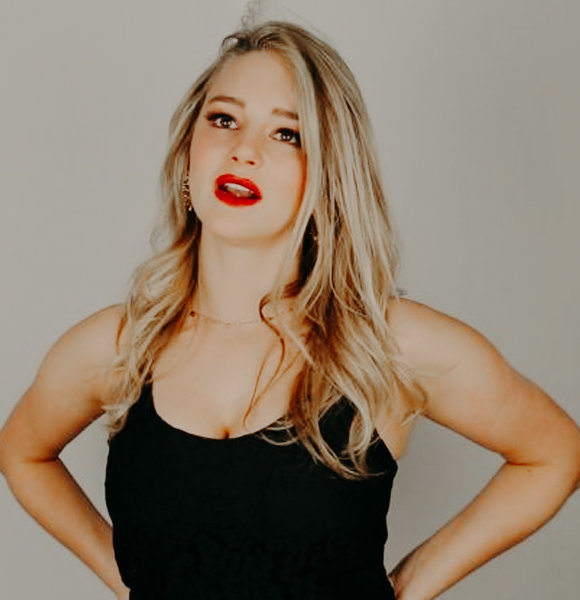 L.A. Rangers fame, Hassie Harrison has maintained quite a low-key relationship with a popular actor. However, their little fur baby gives out much information on their personal life. 
national dog day you say?
Wrote the actress while posting a picture of her dog, Otis, on her Instagram account. 
Look familiar? Well, Otis makes an appearance on another popular actor's Instagram quite often, Austin Nichols. 
Going Strong 
The Hart of Dixie actress and Austin seems to be going strong since 2018. Hassie appeared with her beau, The Walking Dead fame, Nichols in 2018 at Oceana's 11th Annual SeaChange Summer Party on July 21. 
"This is my lady!" 
Told One Tree Hill actor while introducing beautiful Hassie to Us Weekly.
The publication also reported that Harrison confirmed that the pair were dating for a while. 
On July 23 of 2018, Hassie gave a little tease to fans inside her relationship when she posted a striking picture with her boyfriend, Austin, from the same event.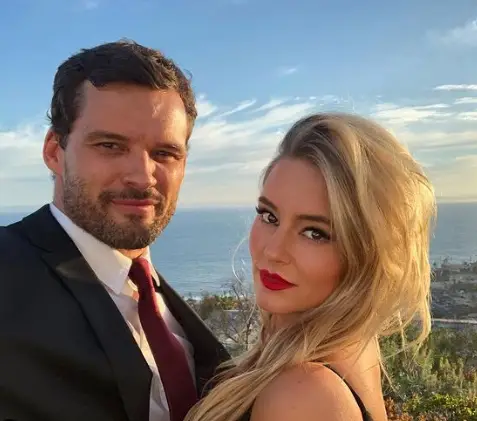 Hassie Harrison And Her Boyfriend Austin Nichols  (Source Instagram)
Posting a picture with her boyfriend, she wrote, 
I loved going to the #seachange party on the arm of the classiest, funniest, kindest man I've ever known. Austin has taught me so much about our lovely ocean. 
Although it was a charitable event, her beau likes to call it a date. Posting a picture from the same event, he thanked the actress for being his 'date.' 
The two love birds absolutely adore each other, and their social media posts are a testament to it. 
One of the most important days of the year. THE DAY YOU WERE BORN. Happy Birthday to you.
Captioned Austin, On March 23, 2020, while wishing his beautiful girlfriend a Happy Birthday. 
But over the year, the two started posting less about each other. Did they break up? Or are the two trying to keep a low profile on their love life.
The good thing is that the two still follow each other and have not deleted any older pictures together. It will be a treat to see if Harrison, age 31, suddenly surprises all of us by introducing her long-time boyfriend as her husband.
Surely can't wait for the day when the two will be boyfriend-girlfriend turned spouses. 
However, this breakup won't be the first for The Iron Orchard actress. 
Past Relationship
The actress/model was in a relationship with quite a popular face in the show biz. She was dating Wilson Bethel. Bethel is an American actor and producer notable for his roles in Hart of Dixie.
During an interview with the Cosmopolitan UK, in 2012 he revealed that he had a girlfriend and talked about spending time with his girlfriend, Hassie. 
He told the portal, 
I spend a lot of time outside. I love the beach, hiking, spending time with my girl, and my dog Tucker."
Same series, love for dogs. Are we even surprised that the two were together?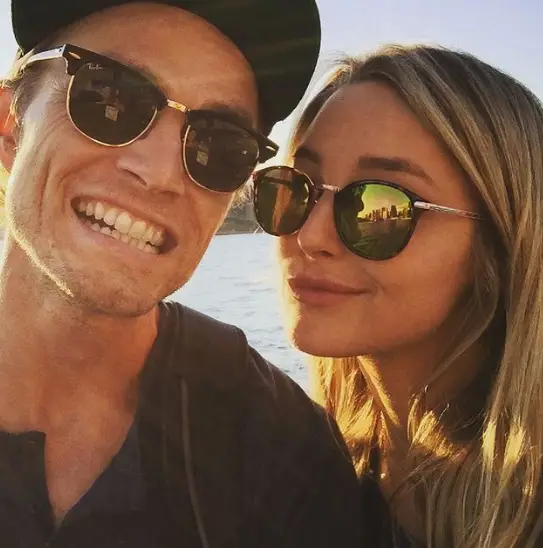 Hassie Harrison And Her Ex-Boyfriend Wilson Bethel (Source Instagram)
31-year-old Harrison seems to be quite strict about not letting go of memories. She has not deleted the picture with her ex-husband that she captioned, 
Getting silly in Sydney with my man.
The picture posted on July 4, 2015, strikes a nice sunny evening, ray bans, and perfect smiles. 
The reason for the two's breakup is still unknown, but going by their social media, the two do not follow each other anymore. 
More On Wilson Bethel: Wilson Bethel's Answer In An Interview Proves He Has A Girlfriend And Is Not A Gay Man; Still Dating Her?
More On Hassie
Hassie was born on March 20, 1990, in Texas, USA. 
She has featured in many popular movies and Tv series that have given her enough recognition, which bags her magazine features in magazines such as Bello Mag and LA Mag.
Harrison's long-awaited series Tacoma FD is making a return on Tru TV. The third establishment of the show is a long-awaited project of the actress, and it will hit the digital screen on September 16th, 2021, and the American actress is clearly excited.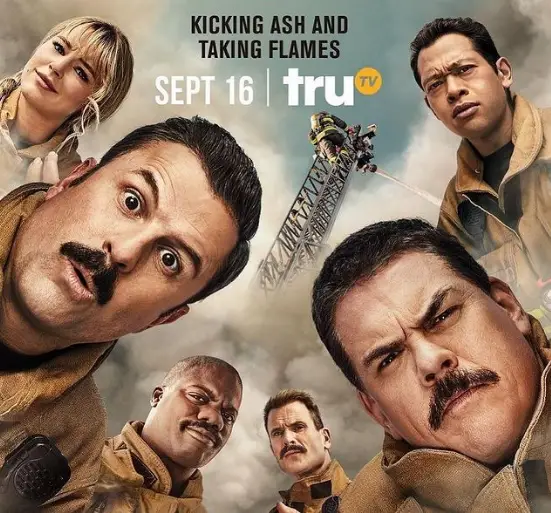 Hassie Harrison (Top Left) On The Tacoma FD Poster (Source Instagram)
But for her fans, things don't stop here. On September 3, 2021, the 31-year-old shared the trailer of the fourth season of the upcoming series Yellow Stone 4. 
With the number of popular series and movies she has done over the years, her net worth is sure to be in the six-figure range.