Entertainment
Ian Fidance Not Having A Wife & LGBTQ+ Tweets Speculate Him To Be Gay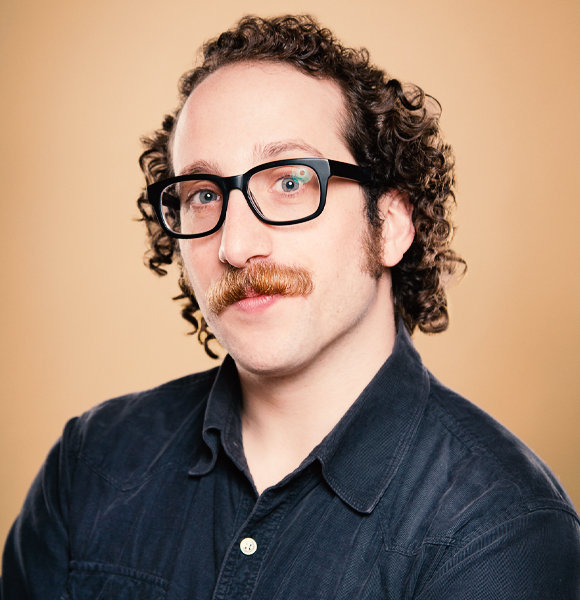 Ian Fidance is always in the news one way or another, but he is in the news more so surrounding his sexuality. He has always been vocal talking about sexuality on his social media. For instance, on April 04, 2020, Fidance took to his Twitter account and shared his views about the partiality between men and women when they come out as bisexual.
Open Since Forever
I love sex and sexuality. I love when women come out as bi, everyone's like "yas ..... bravery! share your story! own your identity!" and when men come out as bi, people are like "lol nah dude ur gay," tweeted the comic actor while pointing out the different treatment men and women get while coming out as bisexual.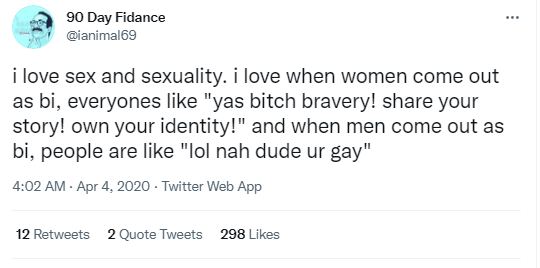 Ian Fidance talks about the partiality between men & women after they come out as bisexual ( Source- Twitter) 
This is not the only time Fidance openly discussed the systematic and stereotypical differences that men endure when talking about their sexuality. 
Ian is a co-host of a podcast with Zac Amico, named Bi Guys. In the podcast, the hosts tackle the reality of bisexuality and highlight another side of manhood. 
His association with his podcast and the subject of this podcast both point towards his bisexuality. The podcast also states the two guys as "The Bi Guys."
Further, Fidance hosted a show named GAY-LARIOUS, a Gay Pride stand-up show in NYC. It was a comedy gig that touched upon LGBTQIA+ subjects humorously and explored queer treasures from Met Museum. 
The Pride Parade standup featured more than dozens of creators who hosted their own Gig. The stand-up is exclusive on Spotify.
He is already a famous social media personality and is only growing. On March 9, 2021, he posted a picture with the famous Paris Hilton on Women's day and captioned, 
"Happy International Women's Day from these two strong gals!"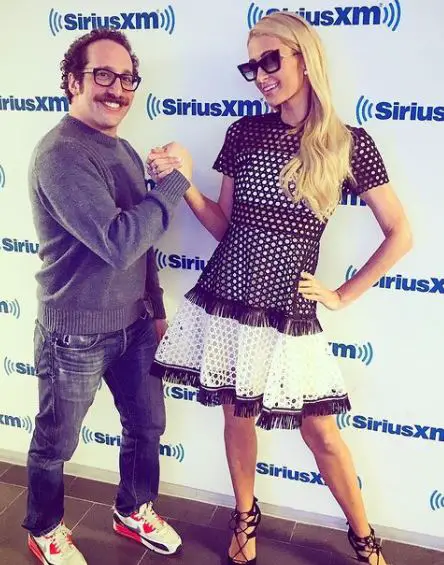 Ian Fidance And Paris Hilton (Source- Instagram)
Ian likes to stay low-key about his private life, but he revealed something unfortunate that he had to go through is ex. 
Yes, Ian was in a relationship with a woman, and posting the screenshot of his tweet, he touched upon an intense subject and revealed his relationship's dynamic. 
Loss Of The Comedian
Judging by his social media posts, Ian's relationship might have seemed like a confidential aspect of his. Well, it was until he revealed a heartbreaking incident relating to his past incident. 
On September 2021, He revealed that he and his ex-girlfriend had to lose a baby through abortion. 
"As we are no longer together and not even on speaking terms, bringing a child into the world in the confines of a failing relationship would only hurt the child for the rest of their life"
Wrote the comedian.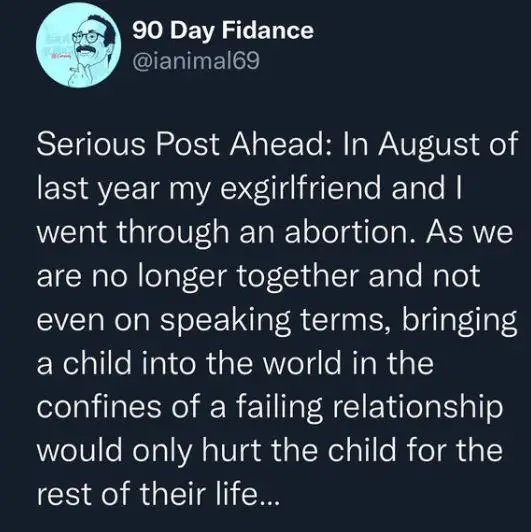 Ian Fidance Post On His Instagram (Source Instagram)
But this was not a revelation that he decided to do just for himself. Instead, it was directed towards the recent Texas law that forbids abortion (2021). 
He found a way to tell his story, raw and real, by pointing out the struggles he would have faced if that was not an option. 
Ian also revealed that he had a major falling out with his then-girlfriend and was not even on speaking terms. 
The comic is now single. Despite being in a relationship with the woman, he does not have a wife whatsoever.
But having a girlfriend is enough the shut the gay speculation that surrounds him. However, being bisexual is still a possibility for Fidance.