Celebs
IceJJFish's Longing for a Girlfriend, His History with His Ex & More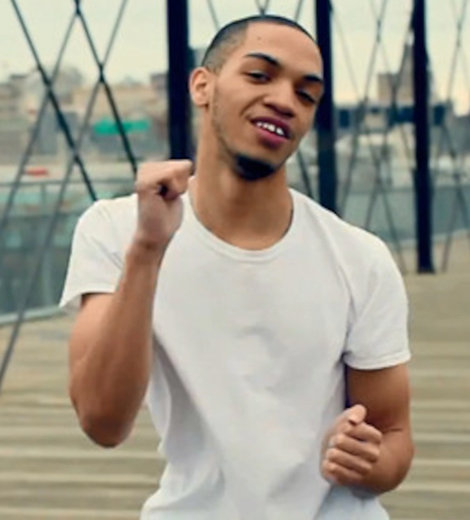 American internet personality Daniel McLoyd aka IceJJFish, is famously known for his song, 'On the floor,' which has over 80 million views on youtube and countless interactions on social media. 
Released seven years ago, his song occasionally pops up into people's minds and gets them curious about where he is now and whether he has a family now or not. 
IceJJFish Has a Family?
To the curious souls out there, Daniel still has not found the right one with whom he wants to start a family with. However, his dire need of wanting a girlfriend in his life is fully evident to his followers on social media. 
Daniel's tweets reflect the longing he feels for having someone special in his life. From quoting how a girlfriend is all he wants in his life to asking people if anyone wanted to be his love, one could clearly see the want he felt to have a family with someone. 

IceJJFish Talks About Wanting A Girlfriend (Source- Twitter)
Yes, Could!
These tweets date back to 2017-18. As of now, very little can be seen in IceJJFish's Twitter regarding his want to have a girlfriend or a family. 
It's not that McLoyd never had a special someone in his life, but there was a time when he had a girlfriend in his life.
Well, it is not an assumption; it is what the internet personality revealed back in 2018 on his Twitter. 

Although we are not sure about his ex-partner's identity, there was a YouTube video back in 2014 with a girl singing his song, and the title read, 
"They found Ice JJFish's Girlfriend- She Sounds Just Like Him."
IceJJFish's Alleged Girlfriend Singing His Song 
We are unsure if she was actually his partner once, but what we know about his relationship is that he once 'supposedly' cheated on his ex-partner of 6 years. 
Apparently, his picture of sleeping with a woman got leaked on social media sometime after he mentioned (allegedly) being in a serious relationship of 6 years. 
As there is no solid proof that he was in a relationship at the time of the picture leak, all of these can be deemed specualtions. However, the truth is that he is single as of 2021 and is focusing much on his social media and career. 
Famous Internet Personality: Lele Pons Addressing Fans Generated Dating Rumors; A Fellow Viner Boyfriend?
A brief word about his family, McLoyd has never really talked about his family (as in parents or siblings) on social media, so nothing much is known about his family with whom he grew up. 
But life might not be lonely for McLoyd, age 27, as he has a good fan following and social media reach.
This makes it possible for him to advertise his content, bag exciting brand deals, and put forward his music career, all of which has given him immense fortune ranking his net worth to be one hefty sum. 
IceJJFish's Net Worth
After the success of his song, 'On the Floor,' the singer has put out two other singles, namely, 'Get Lost' and 'My Bae.'
Initially starting his career as a rapper, he, later on, transitioned his area of singing to gospel music. Thus, as of now, he makes music surrounding his Christian beliefs, which is how he presents his social media as well. 
As of now, he has released three EPs and three studio albums, one EP titled 'The Gospel' and one of his studio albums titled 'Jesus Is The Way.'
Even if there have been times where he experienced trolling regarding his way of singing, he has stood still through it all and still aspires to make music. 
Through its dedication and consistency of putting out albums, it is not much to think that he surely has a good net worth ranking to the six-figure range. 
His studio album released on March 22, 2020, 'Jesus Is the Way,' is his third and latest studio album.