Entertainment
Imani Hakim's Almost Two Decade Long Career TimeLine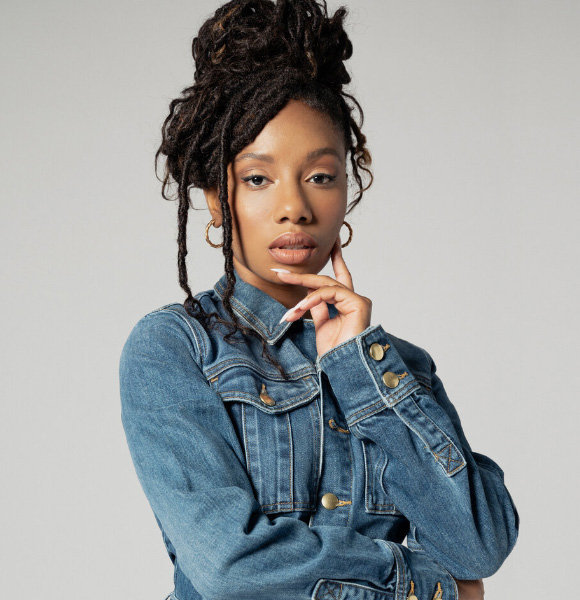 Imani Hakim, famously known for her role in 'Mythic Quest,' has achieved a lot at such a young age, or let's say she started achieving a lot at a very young age. 
She was 11 years old when she joined the industry and coming to 28 years of age, she has been successful in lading one after another role in big banner projects and has a resume of jobs done prolifically. 
Being in the industry for almost two decades, she has prolific movies and series to her name.
As a result, she now boasts a net worth that says all about her success. 
Imani Hakim's Net Worth
Hakim, age 28, stepped foot in the industry at a very young and vulnerable age. She started her work in 'Everybody hates Chris', a show that aired from 2005-2009. Hakim played the role of Tonya, which was her main role. 
Over the course of starring in the television period sitcom, she went on to do various other roles in many Tv series and movies. 
After the end of a successful run of the first phase in her career, she then landed roles in movies such as 'Chocolate City' and 'Burning Sands.'
Today, she is seen in the Apple TV+ series 'Mythic Quest', since 2020, where she plays the role of Dana.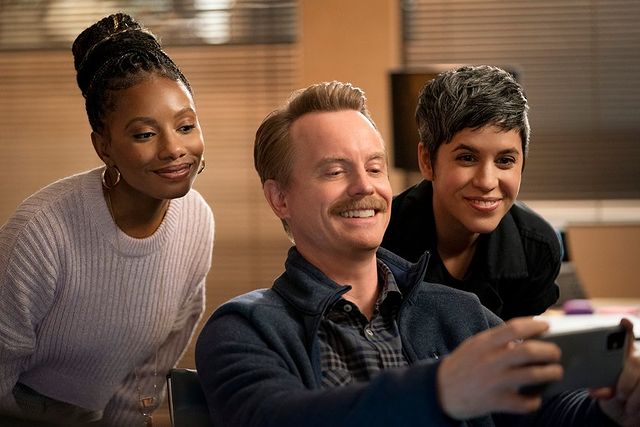 Imani Hakim (Left) Shares Pictures From The Set Of Mythic Quest (Source Instagram)
Her journey in the industry has been amazing so far, and part of the credit does go to her parents, who, as per her, took a leap of faith in her to see how things would turn out. 
In an interview with The Hollywood Reporter, when asked about how she convinced her father of coming from Ohio to Los Angeles when she was just 11 years old, she shared how it was her father who saw the craft in her. 
"I guess my parents would probably say that I've always had a creative instinct about me and that I was one of those kids who would choose alone time writing in my room over play dates with my friends."
She said of her time just before she became a star.
She further added how she wouldn't go out to play with her friends, and it was a sign for her dad, "That became a sign to my dad to take a leap of faith to see if we could do this thing for real. We packed up all of our belongings in our van and drove across the country."
Started Off Young: Addison Riecke's Family; Meet The Parents Of This Beautiful Young Actress
It was just her dad and her on the way to LA while the rest of her family stayed back home. She explained how it was very "jarring" for her when she entered the industry as it was alien for her. 
Well, in no time, this young talent hugged the success and made the industry her home, and she hasn't left since. 
She got a nice apartment (to begin with) in Woodland Hills during the start of her career, and well, over the years, she has just added to her fortune. 
Hakim now stands at a net worth of $500 thousand, all of which she has amassed with her hard work and sheer determination. 
More On Imani Hakim
Born in 1993, Hakim has been present in the industry since 2005. She was born in Ohio with two older brothers and three younger brothers.
She studied there as a kid in Karamu House Theater in Cleveland. Imani, later on, pursued her passion for acting when she moved to LA to find work with her father. 
Eventually, sleeping in the car, she got her first apartment when she was about to shoot to the pilot of 'Everybody Hates Chris.'
Hakim continued working all the while being homeschooled. She is now seen in the popular series 'Mythic Quest', which has been running since 2020 and was renewed for its third season in 2021.