Entertainment
Jackson O'Doherty Makes His Fight With His Girlfriend Public
Like His Gay Rumors Jackson O'Doherty's Fight With His Partner Garnered A Lot Of Media Attention After She Went On A Rant On Social Media.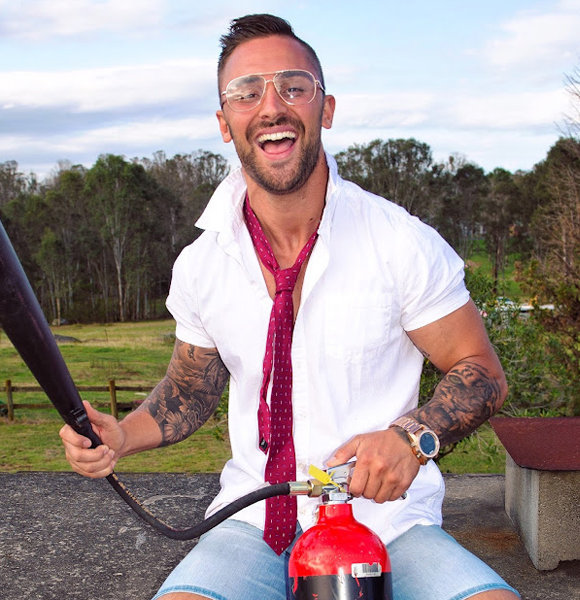 Jackson O'Doherty and his partner's issues in the past have created quite a media frenzy. As a result, his partner took to her Instagram to explain what really happened in their relationship. 
"I am super sad a super upset that things had to go public so.. fast"
Said Jackson's partner on her Instagram stories around Mid June 2020 while explaining the reason for their big fight. 
Issues From The Past
In the video, Jackson's partner Maddy Belle was clearly upset about the situation and explained that the fight ignited because she went through Doherty's phone while drunk. 
She fumed about how the fight shouldn't have been public and implied that Jackson made the whole scenario public first. 
"I haven't told a single one of my friends until this moment..."
Further adding to the explanation, she revealed how broken she was and addressed the influencer as her "ex." 
Belle also explained how she snooped through her partner's phone because she was insecure, which led the YouTuber to have trust issues with her.
The whole scenario led Doherty to think that his partner was cheating on him. 
"I have never .... cheated on my ex or anyone before me," she clarifies before addressing Jackson directly.
Belle added, 
"I am sorry that I.. did that, and now you are gonna.. publicly do this.. to me, it says a lot about you, Jackson, I lost so much respect for you." 
She also revealed that the two were married legally, and her husband wanted to marry her to have US citizenship. 
Amidst all the frenzy, Jackson did not keep quiet as well. The back and forth social media brawl only added fuel to the fire that was already ignited.
"I think if you are secure you don't need to do that thing"
Said Jackson on his Instagram stories. 
Maddy concluded her part of the story by saying she does not care how anyone sees her whilst crying. 
Are The Two Still Together? 
Doherty and Maddy Belle started dating in 2020. Everything was going fine between the couple until their serious fight.  
The whole media frenzy made it seem like the two have separated from each other. However, it was not the case.
The two shortly got back together and resolved any issues that they had behind the camera.
The now-married couple continuously appears on each other's social media quite often and has opened an Onlyfans as well. 
Jackson, in early February, sat down with Logan Paul and his co-hosts on his podcast, Impaulsive, and went through the drama that ignited in their relationship. 
He explained how hard it is to keep the relationship private when you are a public figure. Countering his statement, Logan Paul replied, 
"It not that hard..... We are not 6 anymore."
Caption- Jackson Talks About His Relationship Issue In Impulse Podcast
The Australian YouTuber expressed how he realized his mistake and revealed that she is the only girlfriend he has dated in 26 years. 
Jackson, age 26, is now in a seemingly happy relationship with his wife, and the two continuously appear on each other's social media. 
Belle recently shared a series of pictures with her husband on the occasion of his birthday, and her caption read- 
" I know I'm annoying at times but I know you still love me hehe & I love you no matter what @itsjackson I miss you and will be seeing you soon. Have a great bday xoxo"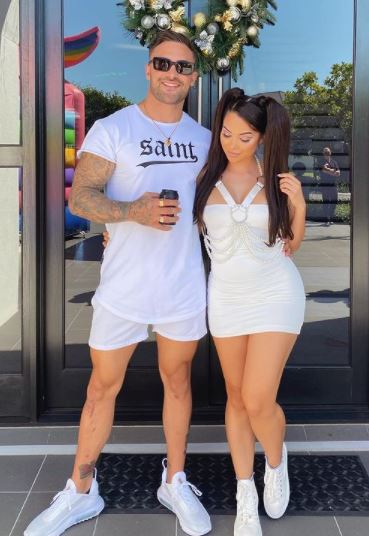 Jackson And His Wife Maddie On A Party (Source Instagram) 
Despite being married to his wife, O'Doherty is still subjected to gay rumors. But it is mostly due to his connection with Shammi, another content creator. 
Gay For Best Friend?
The gay rumors ignited after Shammi and Jackson posted a skit titled "If you don't act a little gay with your Best Friend, you're not really Best Friends."
The funny skit that is posted on Shammi's Facebook handle now has over 151 thousand likes.  
The whole concept of the video revolved around 'Best Friends' being super close to each other and did not imply any of them actually being gay. The two are just good friends with each other and also share an Instagram account.
However, it seems like they have taken a break from posting on social media with each other, as their last picture on Instagram was from 2018.