Entertainment
Jacob Soboroff's Testaments Of Love For His Wife And Children Are Pure Bliss
Jacob Soboroff, a correspondent for NBC, is married to his wife for about a decade now, and his family is completed by 2 children.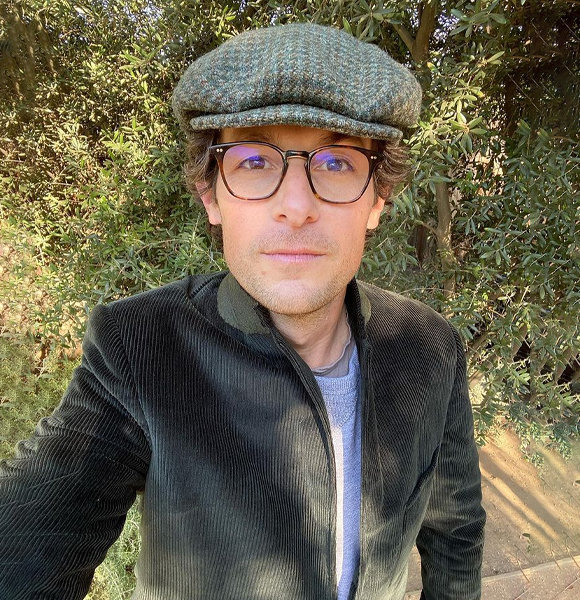 "Your son, daughter and I love and appreciate you every day.. not just today.," 
The caption posted by the American journalist for his wife is a testament to the immense amount of love that surrounds their marriage.
Who Is The Correspondent Married To?
Correspondent for NBC News, Jacob, is happily married to his wife, Nicole Cari, for almost a decade now. The two got married back in 2012. 
Sharing a picture of his wedding on their first anniversary, Jacob posted a wonderful picture of the husband and wife on his Instagram account. He captioned the picture as,
One year ago today we got hitched. Happy anniversary to the one and only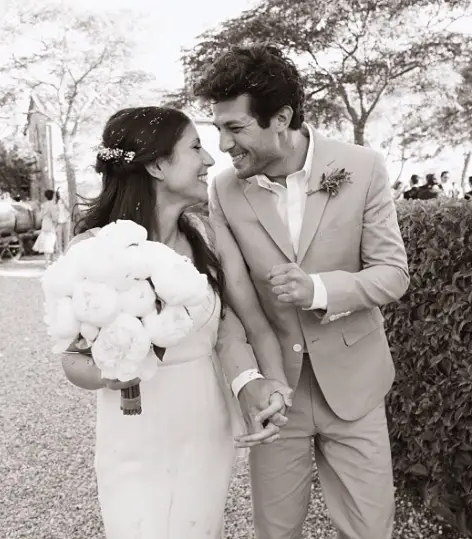 Jacob Soboroff And His Wife On Their Wedding (Source Instagram)
Since then, the pair have witnessed countless seasons together. 
36 ACTUALLY! Just a reminder for those who want to know, four seasons in a year, so technically, that's about it!
From the looks of his social media, 38-year-old Jacob seems to be his wife's biggest fan. 
A husband who brings you flowers early morning randomly! What more does one need, right?
On November 10, 2020, Soboroff posted a picture on his Twitter account of him surprising his wife bouquet of yellow Lily's.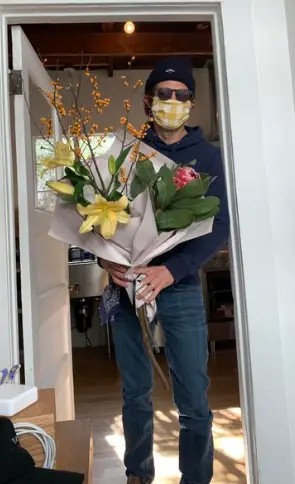 Jacob Soboroff Brings His Wife Flowers (Source Twitter)
His beautiful wife, Cari, works for Band of Outsiders as a VP of Marketing & Communications. Coming to 2016, she had worked for about seven years for the Band of Outsiders. 
With Cari, the correspondent shares two children, a daughter, and a son. 
Bundle Of Joys 
She's here. Baby girl doing great. Mom was incredible. Big brother is stoked. We can't wait to get to know her. 
Wrote Jacob while welcoming his newly born daughter into the world. 
On February 17, 2020, he took it to Instagram to thank everyone for wishing him and his wife well. Posting a beautiful picture of his wife holding their newborn's hand, He said,
Thanks to everyone who checked in. See you back on air later this year. Grateful to have this time together as a family. ‬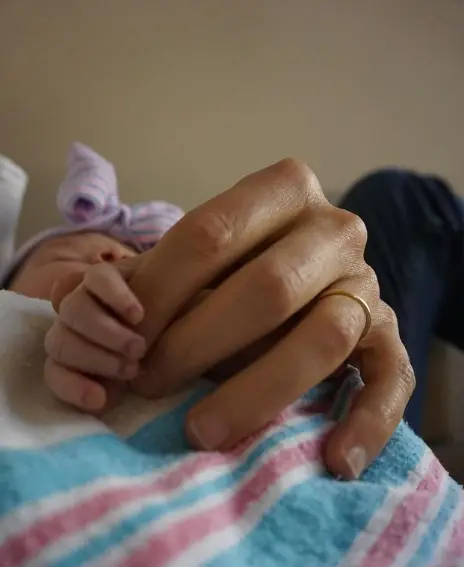 Jacob Soboroff And His Wife Holding Their Daughters Hand (Source Instagram)
Soboroff is not just a father to a daughter, but he also has a son who is his firstborn. His son was born in December of 2015.
The wonderful family of four accompany each other to family dinners and trips. As a loving husband and a father, Soboroff utilizes every free time to be with his family. 
Little do people know, his father, Steve Soboroff, is a Los Angeles Police Commissioner and a member of the Board of Directors of the Weingart Foundation. 
Steve was also appointed by the CSC (California Science Center) to be the Senior Advisor of a project to NASA. 
Jacob, along with a happy family, entertains a successful career. He has worked for NBC News and MSNBC for about six years now and specializes in covering major border issues. 
Career Of Soboroff
Originally Born as Jacon Hirsch Soboroff, the 38-year-old journalist worked as a host of Youtube Nation and co-host of TakePartLive before footing his career in the mainstream news industry. 
He also worked as a contributor to MTV's 2012 presidential election coverage. As a correspondent for the MSNBC, he was on of the first responder of reporter that reported on Trump administration's policy of family separation. 
He is also an author of the book, Separated: Inside an American Tragedy, published on July 7, 2020. The book reflects upon the situation of the separated families due to the Trump policy. 
The founder and former host of HuffPost Live is also an executive director of the nonpartisan organization Why Tuesday? Which helps to create more voter participation. 
As of now, alongside working as a correspondent and advocate, he serves as a board of a nonprofit organization that focuses on education for the LA.