Entertainment
James McCann's Beautiful Life Story And Astonishing Career Achievements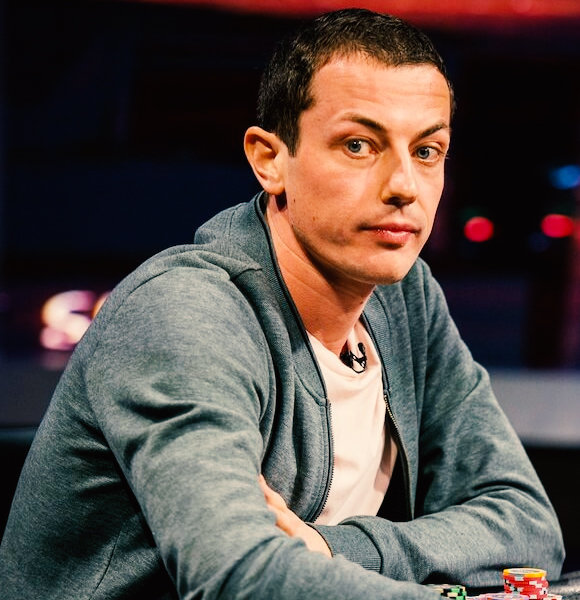 "Six years ago I made the best decision I've ever made by marrying my best friend" these were just some of the many kind words that poured through an American professional baseball player James McCann's Instagram caption for his wife on the occasion of his anniversary.
On November 23, 2020, James McCann took to his Instagram to wish his beautiful wife of six years a happy anniversary.
Sharing a beautiful picture of him giving a peck on his wife's cheeks, he wrote,
You have taught me so much, as well as push me daily to be a better man. I never knew I could love so much. I am blessed beyond belief to get to spend my life with you. Happy 6th Anniversary! Here's to forever more. I love you, Jessica Lynn!
The pair got married back in 2014, and ever since, they have successfully raised a happy family alongside each other.
Beautiful Life With Wife
James is married to his beautiful wife, Jessica McCann. The pair will soon embark on their journey of 7 years of togetherness.
Jessica's Instagram bio shows that she is a proud MLB wife and a firm believer in Christianity.
Together the pair are blessed with two children. Their two sons, Christian and Kane, are twins, and they are three years of age as of 2021.
The MLB star welcomed his twins on December 7 of 2017. On the occasion of their 3rd birthday, the father of two took to his Instagram to express his love for his children. Sharing pictures with his son's, he wrote, 
Daddy loves you Christian and Kane! Happy Birthday buddies!
James is also well aware of his wife's impact on his children and is never short on expressing his gratefulness towards her for being such a great mother.
On the occasion of mothers day, he had some sweet words for his wife. He wrote,
Happy Mother's Day to my beautiful wife @jessmccann3! The rock to our family that makes us go! Christian and Kane are very blessed! We love you!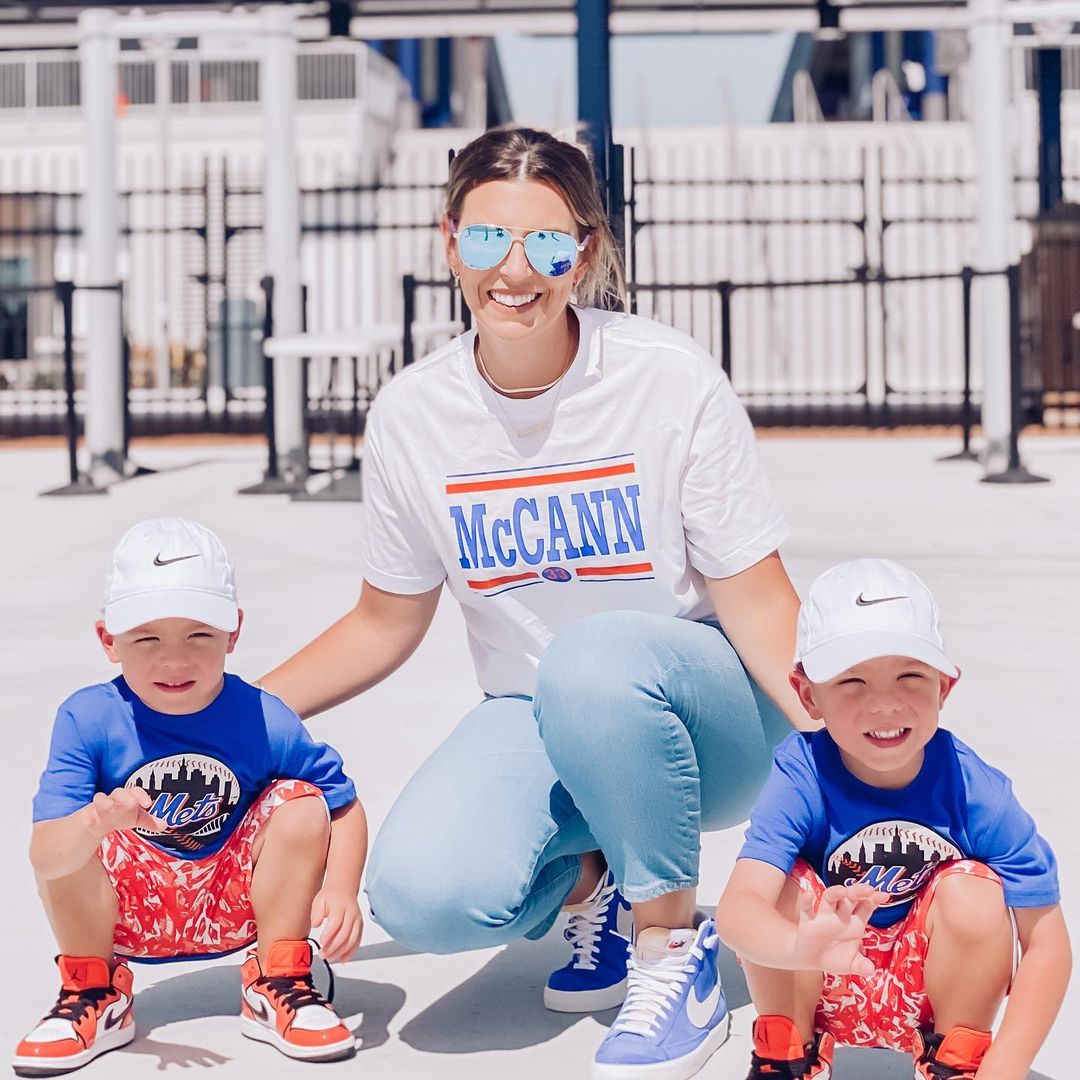 James McCann With His Wife And Sons (Source- Instagram) 
McCann, despite his busy schedule, loves spending time with his family.
Whether it's going on short trips to the beach to being accompanied by his family on match days, James sure is blessed by a family that loves to stay close to him.
The family man has quite a rewarding career alongside a nurturing family. James, age 31, was recently roped by The New York Mets for a contract worth multi-million.
Multi-Million Contract
At just 31 years of age, James has accomplished a lifetime of achievements.
Being an American professional baseball catcher of Major League Baseball, the baseball player started his career with Arkansas Razorbacks baseball for his college baseball.
The Tigers then selected him in the 2011 MLB draft, which started his minor league career. Performing well with the Tigers, he made his major MLB debut from the Detroit Tigers in 2014.
In 2015, he was named Rookie of the Year by the Detroit Tigers/ Detroit Sports Broadcasters Association.
However, his outstanding record of being a catcher without committing error came to a halt in 2016 when he suffered a Grade 2 right ankle sprain.
This made him put on the disabled list. Eventually, the player got back on his feet and signed a one-year deal worth $2.375 million with the Tigers in 2018.
McCann then proceeded to sign a one-year $2.5 million contract with the Chicago White Sox on December 2018. The 31-year-old was again retained for the 2020 season by the White Sox's with a whopping $5.4 million one-year contract.
On December of 2020, McCann was roped by The New York Mets with an astonishing contract deal of $40.6 million for four years.
Although James now has one of a kind professional and personal life, he has had his fair share of heartbreaking losses in the past. However, this has never let his faith on God become any less.
Loss Of A Brother
Born on June 13, 1990, James, as his wife, is also a believer in Christianity and is strongly dedicated to God. On June of 1989, McCann's parents Carla and Jim were pregnant with their first child, but upon the time of childbirth, Carla couldn't feel her baby's kick.
However, the baby was born. Timothy McCann was James's older brother, but James never met him as Timothy never made it. After giving birth to her firstborn, Carla recalls how hard it was for her to deal with the loss and expresses how she could never get over it.
In an interview with Sports Spectrum, Carla shares the devastating moment of her life. She says,
"It's not something you ever get over .... You'll always remember those children that you carried."
But due to God's will, a bright ray of sunshine blessed the McCann household, and one week before his brother's first birthday, James was born, and shortly after, his younger brother was also born.
Whether it's Jame's fulfilling career or his life alongside a happy family, happiness since then has always made way for the McCann family.