Celebs
Sneak Peek Into Jane Goodall's Family Life- Where's Her Son Now?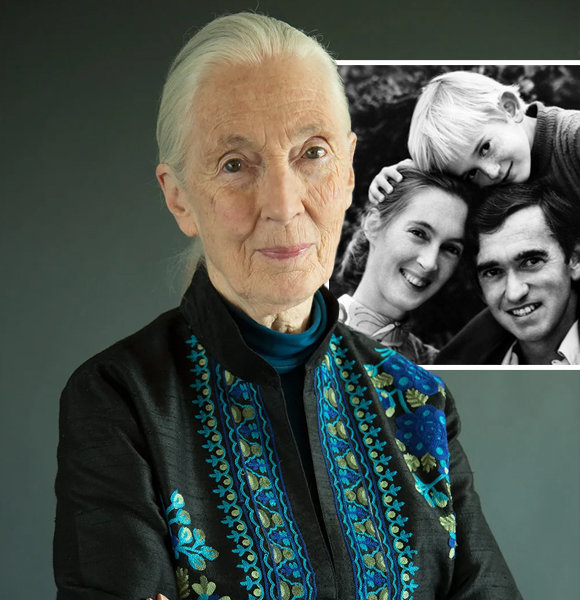 Jane Goodall, a primatologist, is known for her revolutionizing contribution to the study of apes. 
Her never-ending curiosity in animal behavior has led her to numerous valuable discoveries, assisting in broadening our understanding of apes. 
Her rising fame as the world's greatest expert in chimpanzees garnered people's attention on her incredible research, while her family life with her husband and son also gained substantial attention. 
Jane Goodall's Married Life
Jane walked down the aisle for the first time in 1964 with Hugo van Lawick.
The two landed their eyes upon each other for the first time in the 1960s after National Geographic sent Hugo van Lawick to Africa to shoot Goodall's work alongside the chimpanzees.
They had been together for quite a long time since then, leading them to fall for each other, and did not delay tying the knot.
While all was going well and they had started their family being parents to their son, the two parted ways in 1974 after a decade of the marriage. 
No wonder it was tough for Jane initially, but gradually she moved on and exchanged her heart with Derek Bryceson.
But, unfortunately, while they were embellishing their lives with beautiful memories, her husband, Derek, bid farewell to the world in 1980.
Also, read Heather Tesch's love for animals. Plus, her Married Life and 2 Children. Divorce Rumors?
Jane never got married ever since. It was her last wedding. Also, when she was asked about the reason behind not getting married again, she stated,
I had lots of men friends, many. I had lots of women friends too. My life was complete. I didn't need a husband.
She didn't have a husband after, but she has a child from her first marriage, whom she adores wholeheartedly.
Jane and her first husband shared a son, Hugo Eric Louis van Lawick, who is also a person of interest to several of Jane's admirers. 
Also, one of her documentaries, Nat Geo's 'Jane Goodall: The Hope,' which aired recently, included a few clips of Hugo. 
More on Jane Goodall's Son
Jane shares a very tight knitted bond with her son. The primatologist is known for her passionate dedication to her field of work. However, she never let her work come in the way of her motherhood. 
While talking about Hugo when he was little, the doting mother once said, "He was never left even for five minutes without somebody in the room with him. And I never left him one single night until he was 3 years old."
So even while she would be deeply indulged in her research at the forest, she would take her Hugo with her, not leaving him alone.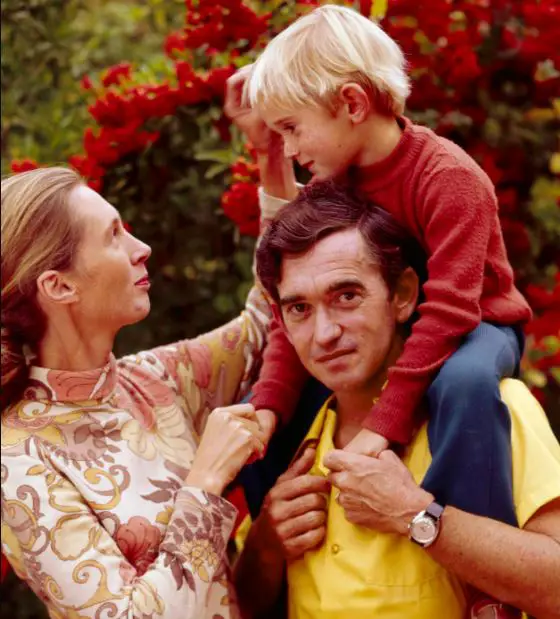 Jane with her husband and son (Image Source: People)
While at her work, she would keep him safely in a little protective cage for his safety so that she did not have to stay away from him.
So far, Jane has established herself as a recognizable personality with her vigorous study of chimpanzees, winning several accolades. 
She became a voice that spoke to millions of people about how the chimpanzees were near to extinction.
Her efforts in saving the chimpanzees are undoubtedly one of the greatest contributions to preserving and understanding other species.
While she has done an exemplary job in terms of her career, she leads a resounding family life with her loving son.