Sports
Jason Pierre-Paul's Amazing Journey Through Fatherhood & Staggering Net Worth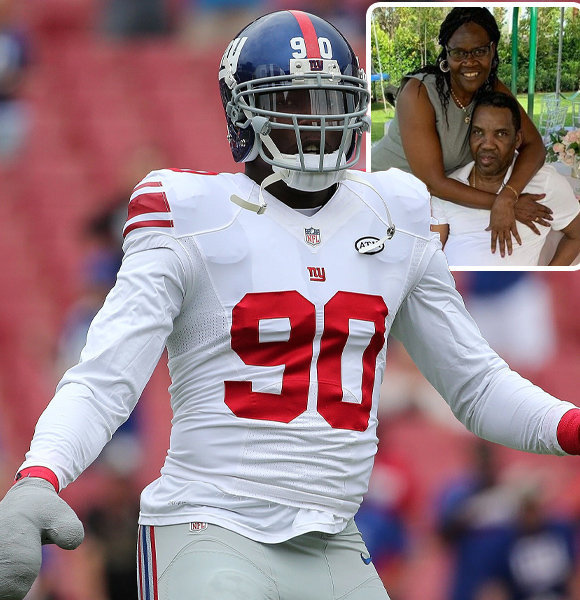 Jason Pierre-Paul has delivered outstanding performances on the field and is a familiar name for NFL fans. The Tampa Bay Buccaneers outside linebacker has impressive stats to speak for themselves.
But what about his life outside the field? He doesn't really talk about his relationships with his wife or girlfriend, but here is what we know.
Who Is Jason Pierre-Paul's Wife?
We hate to break it to you, but Jason is not a married man anymore. He was previously married to his wife Louise Pierre-Paul for a few years.
The couple had made several public appearances together. Furthermore, they are also parents to a beautiful daughter, Joline Pierre-Paul.
Everything was going well in the Pierre-Paul house. Jason had a beautiful wife, and he was elated to become a father to a baby girl. But that was until 2020.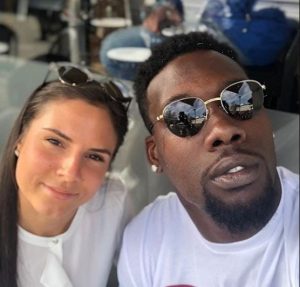 Jason Pierre-Paul And His Wife (Source: Celebs Infoseemedia)
News about Jason and his wife getting divorced suddenly hit the streets in 2020. They have not, however, disclosed the reason for their separation.
Despite his separation from his wife, he has kept his head high. Moreover, he has found something special in his life that keeps him going. Undoubtedly, it is his children.
Jason is the father to two kids; the youngest is his daughter Joline whereas he has an elder son, Josiah Pierre-Paul. Josiah was born to Jason's ex-girlfriend, Farraw Germain, in 2015.
Marking the day of his birth, Jason could not contain the joy of being a father and posted a heartfelt message on Facebook.
Welcome home Josiah Pierre-Paul. I want you to know that you have a daddy that's gonna take care of you no matter what the circumstances are.
Finally, he expressed how he felt about welcoming his son into the world. "I will rebuke all evil and negativity from around you. It's truly a blessing that I have you in my life, you don't know it yet, but you will one day," he wrote.
I wouldn't trade or give this feeling that I feel right here at this very moment for nothing. 
Similarly, if you were to look through his Instagram, it's filled with the things he loves- football and his kids. Jason sure has a sweet spot for his daughter, and he calls her his 'little princess.'
He shared a picture of the toddler looking out to the tennis court and wrote in the caption,
She gone make her own way just like Daddy did, but I'm gone be right here for the ride God willing. Watch what I tell y'all!!!
More on Tampa Bay Buccaneer players: Blaine Gabbert & His Wife - A Sweet Love Story
Indeed, Pierre-Paul is a truly amazing and supportive father. Jason has not only become a great dad himself, but he has also managed to make his parents super proud of him.
More on Jason Pierre-Paul
Jason was born in Florida to his parents, Jean and Marie. Born on January 1, 1989, Jason has reached the age of 33.
His nationality is American, but he comes from a family of Caribbean descent. His parents were immigrants from Haiti who came to the US a few years before he was born.
He started football when he was in high school, and his skills on the field saw nothing but progress over the years.
As a result, the athlete standing at the height of 6'5" made it to the NFL draft and joined the New York Giants in 2010.
After seven years of playing for the Giants, he joined the Tampa Bay Buccaneers in 2018. Throughout his successful career, he has witnessed two super bowl wins.
Surely, Jason's parents are proud to see the heights of success their son has reached. Likewise, he has earned himself a hefty net worth thanks to his glorious career.
According to Celebrity Net Worth, Jason has a staggering net worth of $30 million. Plus, with an average salary of $12.5 million as per Sportrac, that number is sure to grow.