Entertainment
Jemaine Clement's Beautiful Married Life & Debunking His Gay Speculations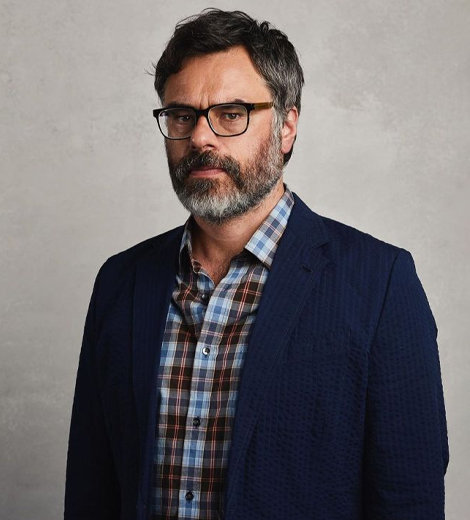 Grammy-winning actor/comedian Jemaine Clement's long-standing career has landed him prestigious accolades, and alongside, his marriage has also withstood a successful run for over a decade. 
The 'Men in Black 3' actor has lived up to everyone's expectations regarding his professional front and likewise passed with flying colors when it comes to fully cherishing happy family life, more precisely, a life with his wife. 
Jamaine Clement's Wife
Sculpting his career to what it is today has taken years of precision and knack on the craft that he now has mastered toppingly, and when that aspect of his life is tied with his merry family life, it results in ultimate happiness.
Ultimate happiness is what life has showered Clement within 13 years of his marriage alongside his wife, Miranda Manasidais.
He married his now-wife after dating her for a long time in a Los Angeles registry office in 2008.
While we surely do not want to jinx anything by constantly quoting how successful his marriage was (we definitely hope not), we do not seem to stop but gush over the fact how adorable the start to his 'forever together' is.
He met his partner, who is a notable face in the theatre world when he was studying film and theatre at the city's Victoria University.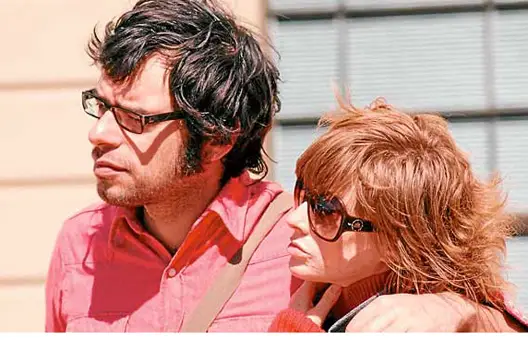 Jamaine Clement With His Wife (Source - Stuff) 
Little to say, we do not think we need to point out where the two shared their common interests. His spouse is also a theatre director but also has some credits in mainstream movies.
For example, she played a part in 'Eagle vs. Shark,' but her most prominent works are in theatres, especially in the plays at Circa and Bats. 
His skilled spouse is a woman of her own who has achieved significance in her professional career. She is also known for her jaw-dropping works in coordination with choreographer Malia Johnston. 
Moving to a beautiful family that the two have created together, their life is complemented by a son named Sophocles Iraia Manasiadis Clement, who is a teenager as of 2021 (13 years of age). 
They welcomed their first child together in October (seemingly) of 2008 in New York. The 'Flight of the Conchords' star was filming the second season of the show in New York during the time of his childbirth.
Also, yes! Their child was born the same year as their wedding. 
His son was named after one of his wife's Greek grandfathers. The six-times Primetime Emmy nominated actor has a picture-perfect happy family, no doubt but well, having a family and a lovely wife has not helped him escape gay rumors that surround his life, time and again. 
Is Jamaine Clement Gay?
Fairly, Clement is not gay as he seems to be in much love with his partner. Also, this is not our speculation, but the rumor's origin itself is not a solid base to call him gay. 
Back in 2010, he played a role of a very out and about personality who has a "penchant for nudity" in the film. But this is not what might have instigated such speculation; it was rather what he said in an interview regarding his role. 
In an interview with The Guardian, he was asked about his character and how a shy personality like him did cope up with nudity, to which his reply was, 
"One of the most embarrassing moments was when I was on holiday in Athens and they sent me all these references for the performance art. I checked my email at an internet cafe and opened a PDF with 20 or 30 pictures of naked guys. "
The email also contained a lot of gay porn, and he funnily had to replicate the pictures for the film. Clement then explained how he had to replicate the "gay porn pics" in his underpants as he did not find any studio. 
So, to be fair to the story, he is not gay; rather, he has a very soulful family life alongside his wife and his son.
You Might Also Be Interested In : Baby Bliss! Marco Perego and His Wife Zoe Saldana Welcomed their Third Child to the Family
He recently has been roped in for 'Avatar 3' in the role of Dr. Ian Garvin. Also, Clement is set to appear in the second installment of the famous 'Avatar' franchise which is now in post-production set to release in 2022.