Entertainment
Does Jennifer Grant Have A Husband? All About Her Children
Jennifer Grant's love for her children is all over her socials but her kids' father is nowhere to be seen which raises the question is she even married?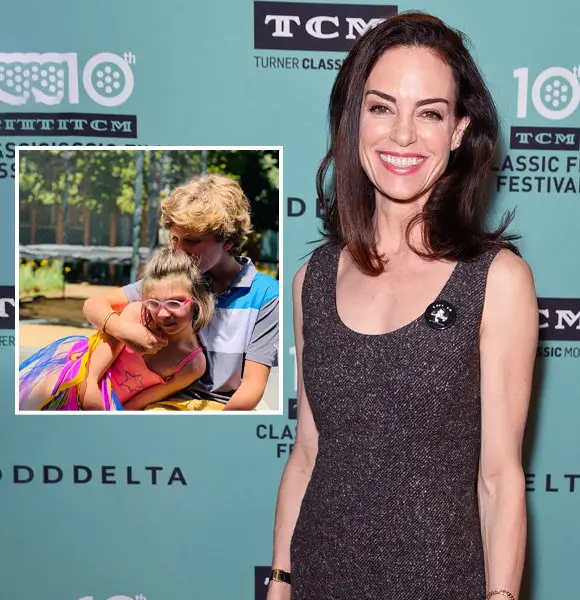 "I wasn't ready to have a child until I was fairly well into the writing process," American actress Jennifer Brant shared with Inquirer about what triggered her to welcome children in her life.
The actress, also recognized as the daughter of the late actor Cary Grant, realized she was ready to embrace motherhood while working on her book Good Stuff: A Reminiscence of My Father, Cary Grant.  
Reliving her relationship with her late father through the process of writing the book on her father's life story let her create the space she needed to welcome kids in her life. 
Jennifer, A Mother of Two Children
The Beverly Hills actress experienced motherhood for the first time in 2008 when she gave birth to her son Cary Benjamin at Cedars-Sinai Medical Center. Describing a moment of motherly bond with her firstborn, she quoted, 
Cary Benjamin sleeps dreamily on my stomach as we're both bonding and recuperating.
Two years later, the actress made an addition to her family with a daughter, Davian, born in 2011. 
The proud mother, who is mostly private of her personal life, could not back away from flaunting her mother-children moments on her Instagram. 
Her daughter first appeared on her 'gram in August 2019. Through the post, Jennifer treasured the memory of her daughter learning some surfboard skills, as seen in the picture.
Likewise, the actress's social handle is flooded with such treasured memories of her children. And as it appears on her 'gram posts, both her son and daughter seem to share a tight-knitted bond. 
In one of her Instagram uploads, the kids are seen playfully embracing each other, displaying their affection as Cary plants an adorable kiss on his sister's head. Too sweet to handle!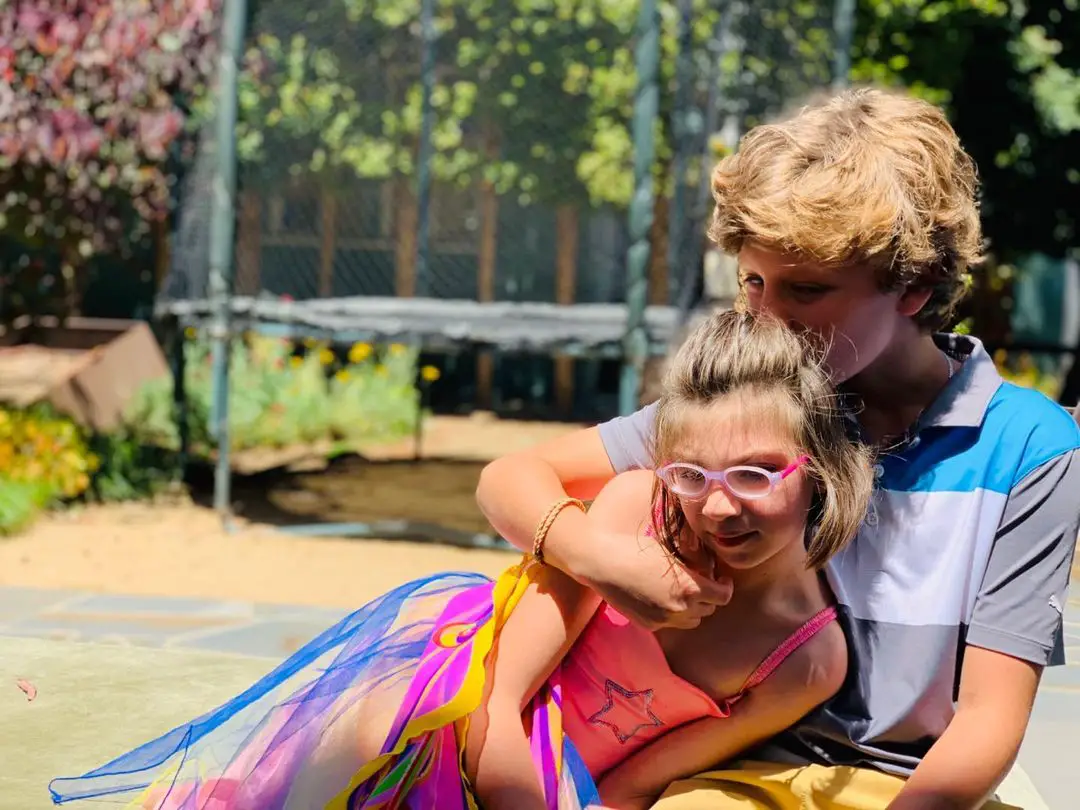 Jennifer Grant's son and daughter adorably display their affection (Source: Instagram)
Several such sweet family moments fill her 'gram feed, and Jessica takes pride in being a mother to her loving kids. 
While she is unhesitant about showcasing her children to the world, she does not like publicly sharing her love life or her baby daddy. 
Does Jennifer Have A Husband? 
The actress likes to keep a low profile when it comes to her romantic relationship. But her past failed marriage with director Randy Zisk caught several eyes. 
Although the details on their love life remain unrevealed, it's known their marriage only lasted for three years, from 1993 until 1996.  
But since her divorce, the 90210 actresses kept her whereabouts, so private not even a single rumor on her relationship has ever surfaced. Not to mention, even her kids' father's identity remains away from public reach. 
The actress who maintained privacy regarding her personal life for a long time finally broke the silence giving insight on a different aspect of her life that none of her fans had ever heard of. 
Grant's Bond With Her Father
In 2011, Jennifer published Good Stuff: A Reminiscence of My Father, Cary Grant. The book explored the never-heard-before part of her relationship with her father, actor Cary Grant whose contribution to the entertainment industry still echos through his outstanding works.
Jennifer's father was the heartthrob star of his time and had a reputation for being involved in several romantic relationships, including five marriages.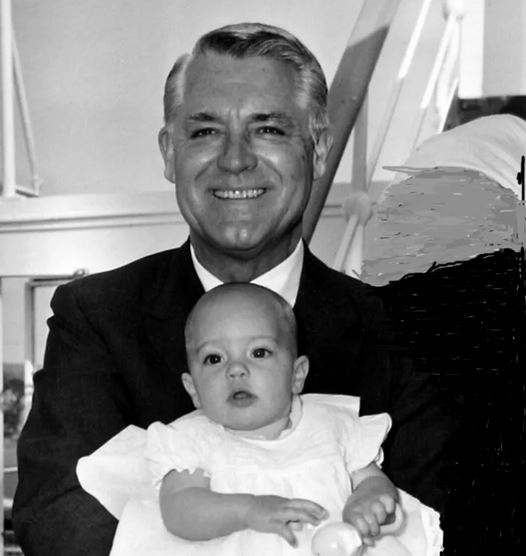 Jennifer in her father's arms as a child (Source: Amomama)
Despite his five marriages, the legendary actor was the father to his only child, Jennifer, born in 1966. 
Being the only daughter of Cary at a later age, Jennifer received all the fatherly love from her doting father while she was growing up. As she shared an extremely close bond with her father, his demise while only 20 left her with a void that nothing seemed to fill. 
Twenty years later, the daughter came forth to tell the tale of her superstar father through her memoir and presented the side of him no one had ever seen.