Entertainment
"I love You Since The Moment We Locked Eyes" Sang Jeremiah Watkins To His Wife
Comedian Jeremiah Watkins's love for his wife is all over his social handles and to top it all off he even wrote a song for the love of his life.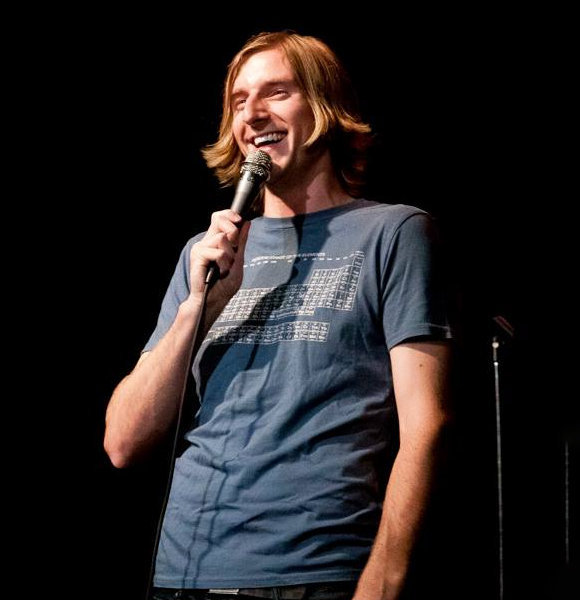 Comedian Jeremiah Watkins's love for his wife echoes through the song he shared on his YouTube channel.
I love you. Since the moment we locked eyes...I long for your warm embrace. The caress of your face.
The above mesmerizing lines from his song is enough to tell how much he loves his wife. 
Inside Jeremiah's Married Life
The lovely pair, Jeremiah and his wife, Maja Watkins, exchanged their vows on 2017 October 21.
After three years of marriage, the couple welcomed their first child, Wilder Jay Watkins, in 2021. Ever since the family expanded to three, Jeremiah's social media feed is flooded with the adorable posts of his little heart-stealer.
Besides his son, the comedian also takes every chance to flaunt his proud husband moment, dedicating social media posts to his beloved wife.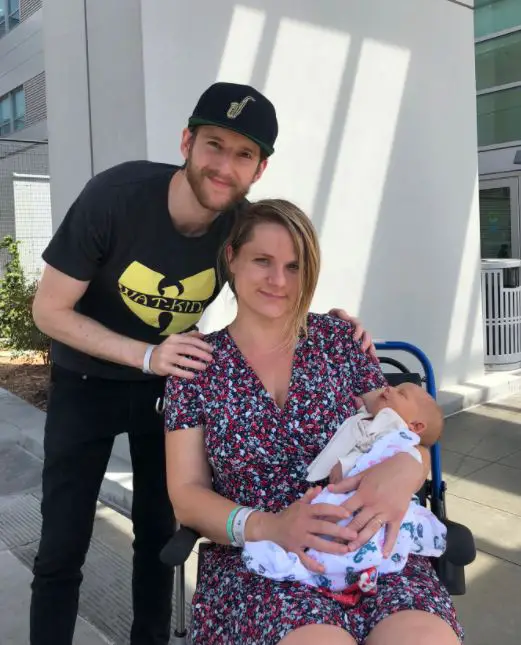 Jeremiah Watkins with his wife and son (Source: Twitter)
On that note, Jeremiah took to his Twitter to share his wife's achievement and expressed his proud moment. 
Who Is Jeremiah Watkins's Wife Maja? 
Maja Watkins, who works as a Social Emotional Learning Specialist, is the co-founder of Zip Zap Zop Enrichment, an organization that focuses on enhancing social and emotional learning abilities in children. 
Completing her education in Child Development, she founded her company in 2015. Over the years, she has garnered years of expertise working with children.
Besides, having a brother suffering from autism also deepened her understanding of special needs children and broadened her perspective.
In addition to handling her own company, she also serves at Larchmont Charter School as a Social and Emotional Learning Specialist.
In 2020, She published a book titled The Brain's Playground: Using Improv Games To Teach Social And Emotional Learning that encapsulates her understanding of children from her years of devotion in her field of work.
Celebrating Maja's debut as an author, Jeremiah took to his Twitter to share his wife's work and expressed,
The multi-hyphenate author has also spread her wings in the entertainment industry, appearing in over a dozen series and short films, with her most recent one being I Lived, released in 2015. 
Jeremiah Watkins's Journey As A Comedian
Just as how ambitious and driven Maja is in her professional aspect Watkins, age 33, equals his wife in his professional achievements.
The stand-up comedian had an inclination towards acting, singing, and impersonating since his childhood.
Honing his skills since a young age, he became popular for his comical music videos and sketches while in high school.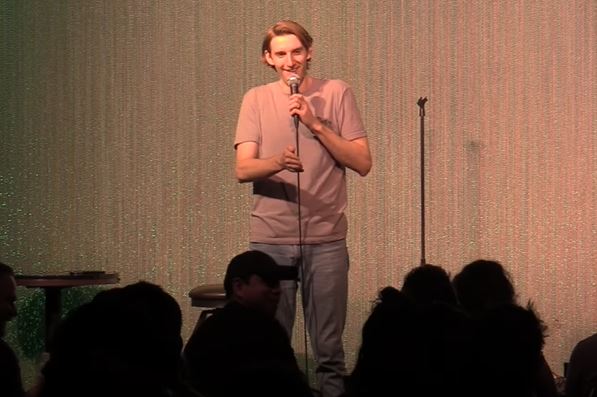 Jeremiah performing in front of a crowd (Source: YouTube)
Recognized for his comical abilities, he entered the entertainment industry while at the age of 19.
Working his way up from his first job at Kansas City radio station as an on-air personality, he has performed on various big platforms such as The Comedy Store, The laugh Factory, The Improv, and so on.
Besides, his online presence on YouTube with 53.4 thousand subscribers as of 2021 also adds to his exposure. Moreover, the comedian's flourishing career excelling rapidly definitely has a promising future.