The resurfaced murder case of Jermier Stroud's could-have-been wife sparks the curiosity about Jermeir's whereabouts today.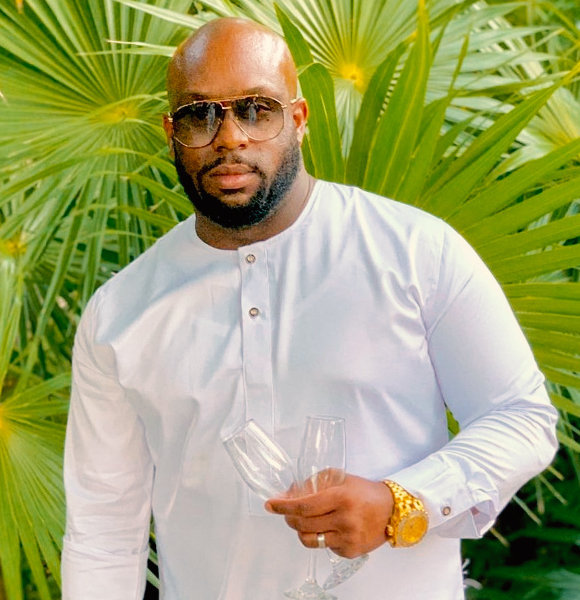 Police officer Jermeir Stroud came to the media's attention after a murder case took over the news headlines by storm in 2007.
While the police officer was soon to get married to Denita Monique Smith, she was brutally killed by his secret girlfriend before Denita could be Jermeir's wife.
After Dateline NBC uncovered the murder case years later, the internet reignited with curiosity regarding the case and whatever happened to the individuals involved.
Love Triangle Turned Wedding To Murder Case
The love affair of Jermeir did not turn out well for his late fiancée Denita. Though he proposed to Denita for marriage, his secret girlfriend, Shannon Elizabeth Crawley, could not stand seeing him with another woman.
Jealousy took over Shannon's head and resulted in a bloodbath before Denita could see herself in a white wedding gown.
As the report from Inquisitor suggests, the murder took place in Durham, North Carolina, on 4 July 2007, where Shannon shot and killed Denita, envying her relationship with Jermier.
At the time of her death, Demita was at the age of 25 and was a graduate student at the North Carolina Central University. Further, she had just begun her career in journalism and photography, earning a fellowship with the New York Times.
It only took one bullet to shatter Demita's life-long ambition and her dream of living a happy married life with Jermeir, who, on the other hand, was never faithful towards her.
Jermeir and Denita's relationship dates back to their college days when they began dating. Having been in a relationship for six years, the police officer asked Denita the big question, and she was more than thrilled to build a family with him.
Devastatingly, the incident occured after a couple of months from the proposal. Denita was spotted dead in her building by a campus crossing resident, Corey Smith, who instantly called the police, but she had long passed away until the police arrived.
What Happened To Shannon Elizabeth Crawley?
While all the leads from the murder case were pointing towards Shannon as the murderer, she alleged that Jermier was with her assisting in killing his could-have-been wife during the trial.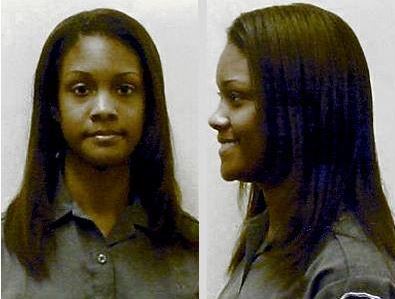 Shannon Elizabeth Crawley (Source: Facebook)
As per the report by Case Text, Shannon claimed Jermeir shot Denita after a heated argument between them.
Shannon pleaded not guilty during her trial, standing firm with her story of innocence. Further, she also made a false allegation claiming Jemier had raped her.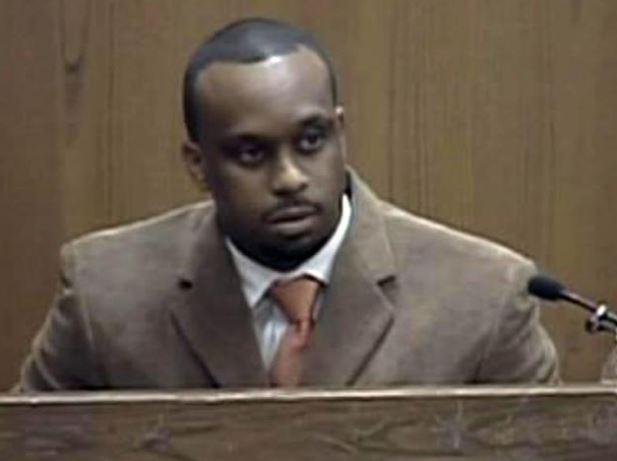 Jermier Stroud testifying for the murder case (Source: WRAL)
As none of the evidence supported her story, the jury declared the judgment holding her guilty of the crime. According to the jurisdiction, today, Shannon serves a lifetime prison sentence.
Where Is Jermeir Stroud Now?
Since the murder case, Jermeir's life has turned upside down. Yet, he remained under the spotlight for several years.
But, maintaining privacy, he lives a low-key personal life. However, he is known to be married and has kids.
Although it has been over a decade since the murder case, the story still echos and ignites from time to time. The devastating incident has left Jermeir with a lingering consequence no matter how well settled he might be with his new family.