Entertainment
John Boockvar's Life Inside And Outside Of Lenox Hill
John Boockvar's Netflix series has made people curious about doctors' journeys & garnered significant attention towards Boockvar's personal life and his salary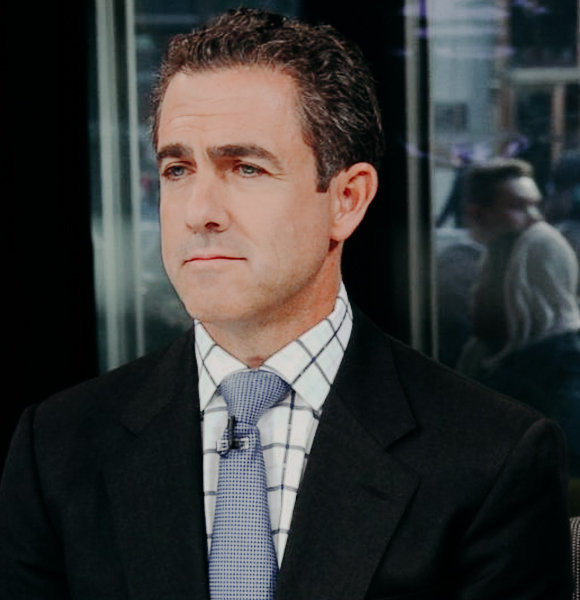 Professor of Neurological Surgery, John Boockvar, rose to fame after the hit Netflix series Lenox Hill.
The series shares the Doctor's experience of turning a hospital in Manhattan's Upper east side into something that is regarded as one of the best in the country.
What Is Lenox Hill?
Netflix launched a show called Lenox Hill surrounding Boockvar's life, who is the vice-chairperson and neurosurgeon of the Lenox Hill Hospital. 
The show takes viewers to Boockvar and Dr. David Langer's journey, and showcases the highs and lows of frontline workers, and pulls out raw emotions of patients and doctors in front of the television. 
Further, Dr. Langer explains that the uncertainty of his work is what pushes him to do more. He mentions, 
 "I don't even dare to imagine what I'm going to encounter on any given day when I arrive at work. In neurosurgery, in research, there's just so many anomalies,"
The doctor started new research involving a new surgical technique to treat Glioblastoma Multiforme (GBM), one of the most aggressive forms of brain cancer. 
On 9 December, the doctor sat down with Mr. Alex Alamri from the Brainbook on a virtual segment to talk about research and clinical practices on the field, but the two also touched upon the show and how it changed John's life. 
"My life has changed I'm recognized a little bit more in public.. My identical brother is recognized and that is a little bit more fun" 
John also shared that although that part of his life has changed at the end of the day, he still has to perform operations and surgeries and has a professional duty to cater to. 
The 50-year-old recognizes the exposure he has got and appreciates it. He further adds, 
I go home to my wife, four children, and puppies, and that doesn't change.
John Boockvar On His Interview With Brainbook
Being in the profession for a long time and having the honor of making appearances few other series, his name is taken on the list of the best neurosurgeons in the world. Reportedly, his contribution at Lenox Hill helps him bag a salary of $2,154.231 with added compensation of $60,771. 
The busy neurosurgeon toggles life between his commitments at the Lenox Hill and his home.
Boockvar's Married Life 
"Thank you for being mine. Love you and the beautiful life & family we've created." John's wife posted this beautiful message on the day of their 22nd wedding anniversary in early September 2021.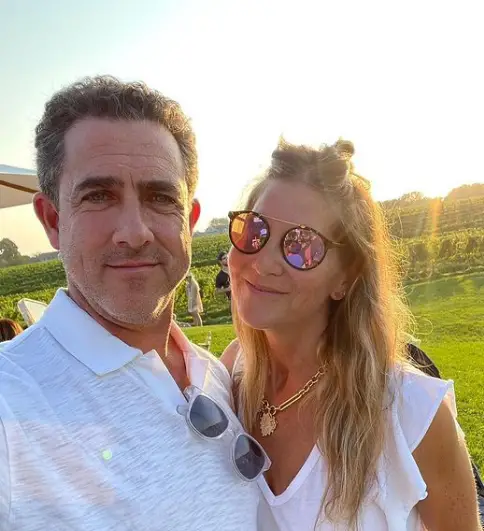 John Boockvar With His Wife (Source Instagram)
John is married to Jodi Boockvar, with whom he shares 4 children. 
The family consists of two daughters and two sons. Their sons are named Nateboockvar, and Charlie Boockvar, and Daph Boockvar, and Ivy Boockvar are the daughters of the house. 
The amazing father of four loves spending time with his children, and any free time the busy doctor gets, he makes sure to spend quality time with them.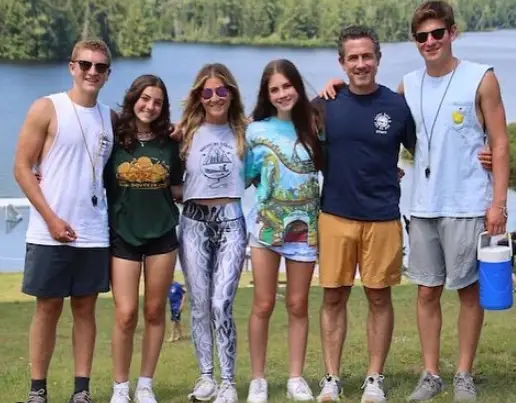 John Boockvar And His Family (Source Instagram)
Balancing professional life to personal life might be slightly easy for the 50-year-old as all of his children are grown-ups and almost ready to go to college. 
Boockvar's Wiki
Boockvar, age 50, is also the Director of Brain Tumor and Pituitary/Neuroendocrine Center of the Lenox Hill Hospital. 
He completed his degree from the University of Pennsylvania in Biology/Biological Sciences and Neurological Surgery Residency Program. He has been affiliated with the Hill facility since 2014. 
Lenox Hill was not the only program that he was seen in. Back in 2014, he was featured in the ABC show NY MED as a neurosurgeon. 
John is also a professor for the Department of Neurosurgery. As of now, he is selected for the American Academy of Neurological Surgeons (2016) and the Senior Society of Neurosurgeons (2017).
He was also featured in CNBC Squawk Box back in 2019 and The Dr. Oz Show. 
From being named as the New York Magazine's Top Docs, Best Doctors in New York Castle Connolly, New York Super Doctors, Americas Top Surgeons, and Awardee for various National awards, including the Eric Lichtenstein Humanitarian Award, Boockvar is one of the most notable and reputed surgeons in all over the world. 
His amazing experience and prestigious career front also landed him on one of the highest salaries lists back in 2018.