Celebs
Meet John Dean's Wife Who Was Beside Him During Watergate Testimony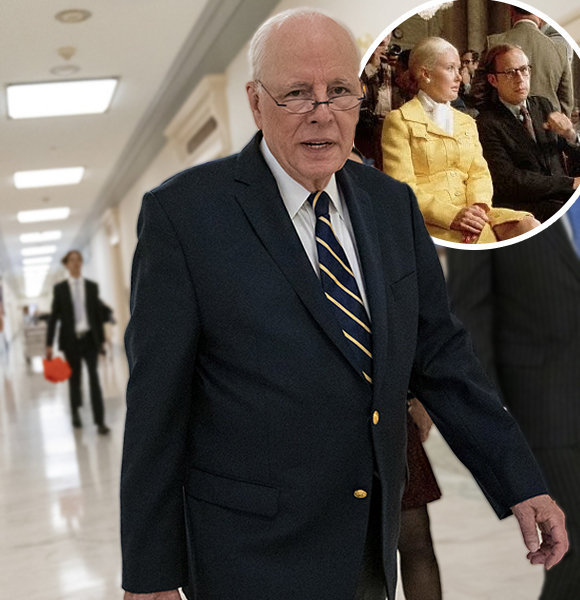 A former attorney who remained as a White House Counsel, John Dean, served the US government for three years in the office. 
As a White House Counsel, his time spanned from July 9, 1970, to April 30, 1973. But he gained more eyes and ears for his cover-up in the Watergate scandal and his testimony. 
A mini-series recently came out named 'Gaslit' in 2022, where Dan Stevens plays John's character. 
The series again opens up the box of curiosity among people regarding John. People seem to want to know what life is like for him, his wife, his married life, his family, and more. So, is John Dean still married to Maureen?
Who Is John Dean's Wife?
John, age 83, got married to his second wife, Maureen Dean, in 1972. And yes, the two have been together ever since. The two have completed almost five decades together. 
If you have been familiar with and kept up with John's Watergate hearings, you must know Maureen because she caught all the attention during the time. 
Maureen sat just behind her husband during the hearing and her just being there garnered a lot of attention, one people talk about to this day. 
Maureen was married twice before meeting her husband, John. She worked out as a secretary and a flight attendant after dropping out of college after her father passed away. 
Sadly, her husband from one of her previous marriages passed away in a car accident after two years of their marriage. 
Maureen has always been known to the people, especially those who have followed the Watergate scandal, and although she wasn't associated with the scandal herself, her presence alone created a lot of buzz. 
So yes, now entering half a century in their marriage, Maureen is still right by her husband's side like always.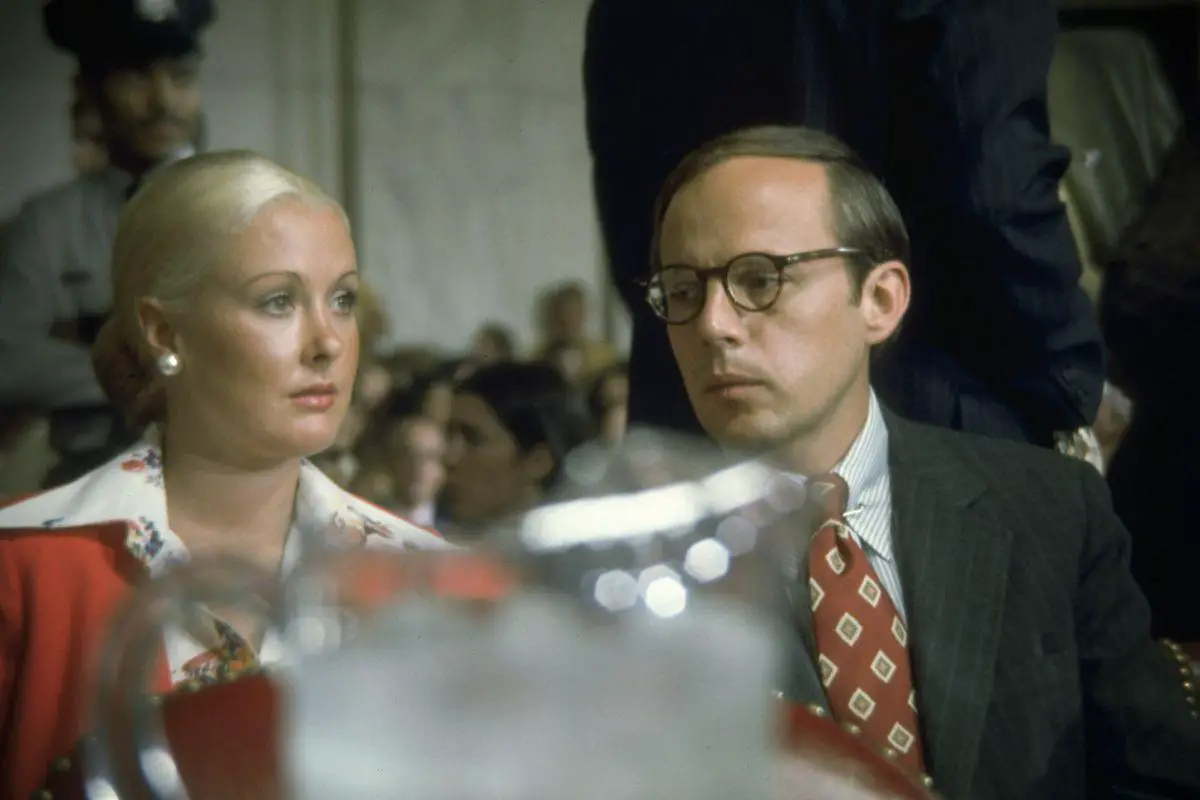 John Dean and His Wife Maureen During The Time of His Hearing (Source Geekybar)
Before getting married to Maureen, he was married to another woman named Karla Hennings, with whom his marriage wasn't as long-lasting. 
The two got married in 1962 and were together from 1962 up until 1970, for eight years. 
The only child that John has is with his first wife, and he shares a son with her named John Wesley Dean IV. 
Dean became Associate Deputy Attorney General in January of 1969, and only six months into his new job, he decided to let go of his relationship with his spouse.
He separated from his wife six months into his new job and left his wife with their son, who was just two years old at the time. 
It is hard to know what kind of relationship he shared with his son and his first spouse, but Dean did have an enjoyable life, to say the least. 
His profession did earn him a hefty sum, one that he surely enjoys to this day. While we do not know his exact net worth, his time as an attorney in the White House Counsel sure paid well for him.