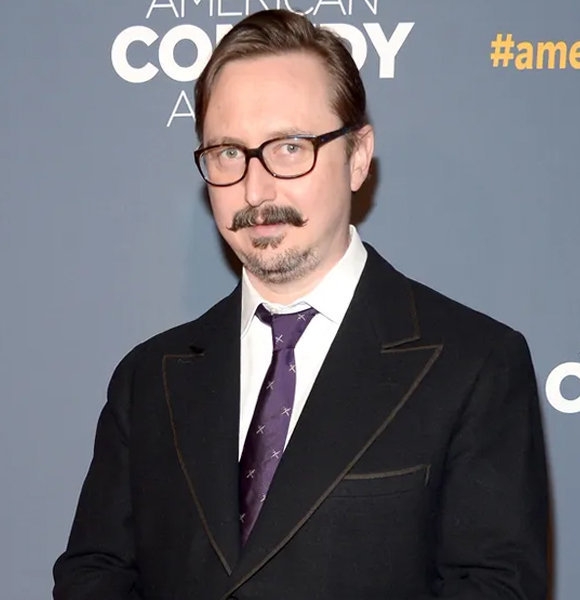 John Hodgman is a well-known author and actor working in the comedic field. But, as they say, behind every successful man is a woman. So is the case for John as he has the continuous support of his dear wife.
Hodgman usually only displays his humorous side to the public, but he has nourished a beautiful relationship with his family behind the scenes. In addition, his marriage has stood firm throughout the years.
Who Is John Hodgman's wife?
John is married to his high school sweetheart Katherine Fletcher. They have been married for over 22 years.
Over two decades, they have been through sweet and sour incidents together. John doesn't really open up about the nitty-gritty of his personal life, but he shares a few important treasurable events through his social media.
You might like: Who Is Kingsley Ben-Adir's soon-to-be wife?
It takes a strong and supportive woman to make a relationship last, and Katherine is the perfect woman for it. John shared an instance of his wife's bravery on Twitter. 
"This is the 2nd time my wife has had to escort students away from the close proximity of a terror attack in 16 years," read the tweet. So we can guess that Katherine is a strong and calm personality in his life. 
She was there for him, standing beside him like a pillar when his mother had passed away. She has always been a supportive figure for John.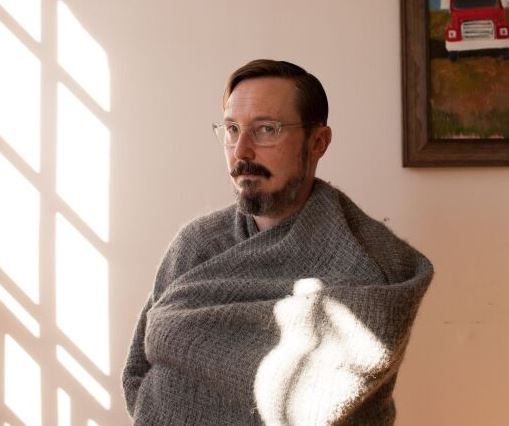 John Hodgman (Source: Maine Public)
Moreover, he also takes inspiration from his wife and kids for his humorous and clever writings. For example, he wrote his book 'Vacationland' based on his experiences with his beloved partner in her hometown Maine. 
The same goes for his children. He doesn't like to share many details about them but has based a few of his works on his daughter.
John Hodgman And His Kids
John has two children- a son and a daughter. He says he does not wish to talk a lot about them on social media.
So, he came up with a clever pseudonym for his daughter and used it as the title of his essay, 'Hodgmina.' He wrote the essay about his young daughter and his experience as a father. 
He told Mental Floss about his desire to keep his children away from the public eye-  "I would like her to have some semblance of a childhood before she inevitably becomes a famous public personality like her father; so to protect her privacy, I will refer to my daughter herewith only as 'Hodgmina.'"
Hodgman is a wonderful husband and father, but he has his wife to thank for it.
He was a single child and wasn't ready to welcome children in his married life, but with a little persuasion and support from his partner, he is now a proud parent to two wonderful children.,
He told npr.org, "We had our daughter, and that was a very good experience. And when she said I would like to have another child, I was like, that's impossible. There can only be one."
But, Katherine insisted. He added,
And she said no. And I said, well, you were right the first time, so I'm going to have to step on faith that you're correct the second time that I can split my love between two - not only two but now three human beings.
He ended the anecdote by saying,
And it worked out. And we had our son. And that's also been a largely positive experience, I would say.
Well, they say the lady is always right for a reason! John is now leading a content life with his dear family, and his career is blooming in success.