Entertainment
John Iadarola's Picture Perfect Wedding With His Wife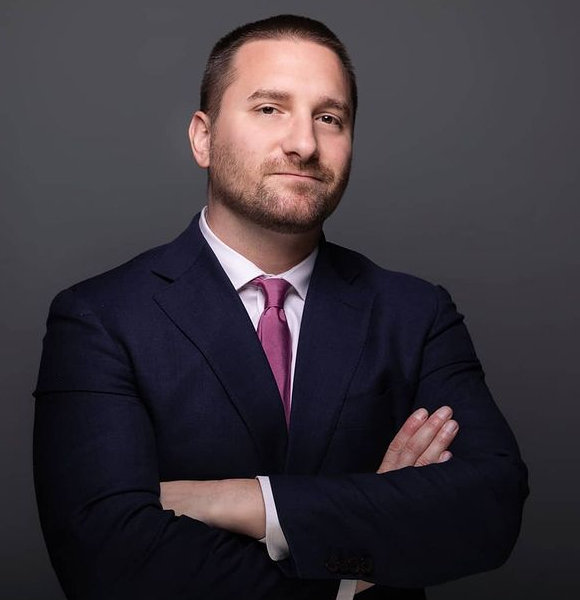 "See, I'm lucky though."
Wrote the newly wedded Groom while sharing a beautiful picture alongside his wife. The American talk show host, John Iadarola, had a beautiful wedding alongside his beau of 4 years.
The host of The Damage Report even took to his Twitter account with over 247k followers to thank everyone on wishing them on their wedding. He tweeted,

John Iadarola Thanking Everyone On His Wedding (Source Twitter)
Married To Love Of The Life
The picture-perfect couple donned a perfect wedding outfit.
A classic tailored suit with a pop of pink tie and a classic white wedding gown, the picture was complete with the newly wedded couple giving warm smiles to each other.
John got married to his long-time girlfriend, Arlene Sanatana, on November of 2019. On November 22, 2019, His wife, Arlene, took to her Instagram to share her newly married life. Sharing a picture with her now-lawful husband, she wrote,
we got our marriage license yesterday.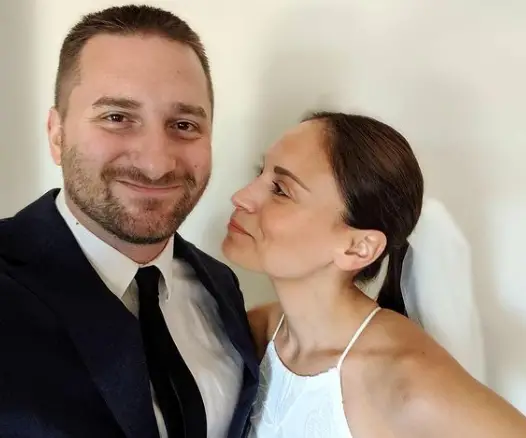 John's Wife's Post After Getting Marriage License (Source Instagram)
By the looks of John's social media, it seems the couple has known each other for over four years now. 
Arlene is very supportive of her husband and shows immense pride and support every time her husband starts something new. But she is the woman of her own dreams and perfectly juggles time between her professional life and personal life.
Who Is Arlene Sanatana?
Santana is in the field the same as her husband, well, more mainstream!
She is an actress and has starred in big blockbusters such as Star Trek Beyond and Fast 5.
Her talent extends to television series as well. She has worked in widely loved television series such as; Brooklyn Nine-Nine, Scandal, and Agents of Shield. Apart from immense love and now a house, the couple also share the same career aspect.
Like her husband, Arlene is also a host. She has hosted E! News Now and Live from E! for E!
The pandemic also could not stop this working wife from being busy. During 2020 she worked for the El Rey Network as a Segment Producer for Maria!.
The show highlighted the impact that the 2020 Presidential Election had on the Latinx community.
Little do people know, Arlene is a mother as well! A MOTHER OF TWO... 
Two fur babies! Actually. The couple does not share any children, but they are proud parents of two wonderful dogs. The happy family of four loves spending time with each other and celebrate occasions like Christmas together.
Here is a Merry Woofmas post from the family.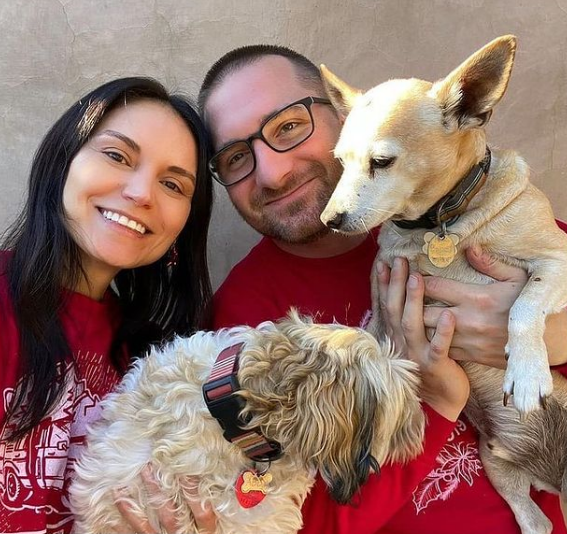 John Iadarola, His Wife And His Two Dogs (Source Instagram)
Arlene's support for her husband is simply beautiful, and it is a thing of a mystery how her husband manages to make time for the family while he does so much on his professional front.
Professional Career Of Iadarola
Iadarola started his career in January of 2012 when he became co-host of TYT University.
After working under different firms, he decided to start is own business and started his own independent YouTube channel, The Damage Report, in 2013.
He expressed his views on world affairs, media and commented on social and technological news on his channel.
John, age 38, appeared on "The Ultimate Gude to Sounding Smart" on the History Channel in 2017.
This was the same year he started his journey of True North. He, along with his co-host Chavala Madelena traveled to the Arctic to document the effect of climate change on the Arctic. In May 2018, their show was included in the YouTube OTT programming service.
His series True North returned on April of 2020, which can be streamed through The Young Turks.
Apart from appearing in front of the camera, he has also produced his own shows. He is also a producer and writer for The Damage Report, Addicts Anonymous and TYT University. 
With massive projects and multiple ventures up his sleeve, the popular American Host certainly bags a hefty sum annually, probably ranking his net worth to Millions.