Entertainment
Jon Meacham's & His Wife Completes 24 Years Of Marriage
Jon Meacham has been relishing a fulfilling life alongside juggling his work and family time with his wife and children.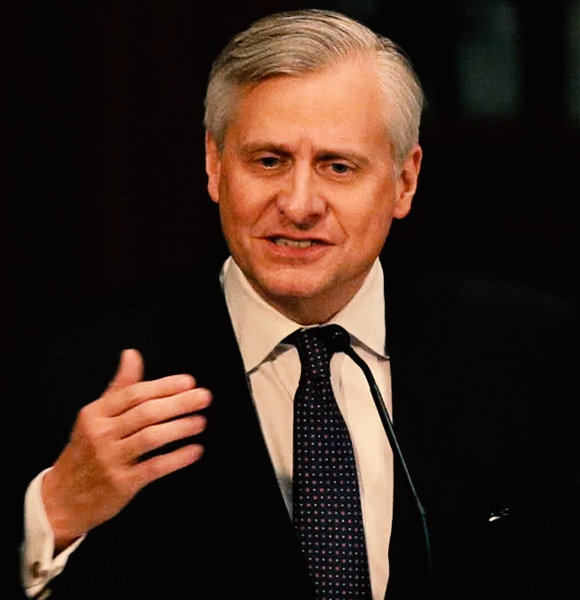 "24 years. You still look skeptical. I love you," wrote the editor of Times Magazine's wife on the 24th anniversary of their marriage while sharing a beautiful picture of the two on Instagram. 
A Happy Married Life
On December 14, 2020, Mrs. Meacham posted a wonderful picture with her husband. A nice evening, the rays of sunset in the face and warm smiles, the Instagram post was picture perfect to announce their 24 years together.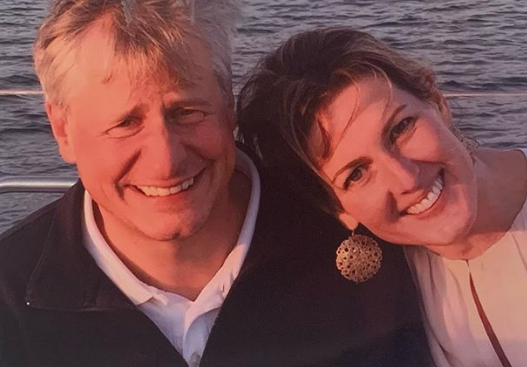 Jon Meacham With His Wife (Source- Instagram)
Meacham is married for 24 years now. He tied the knot in December 1996. A newspaper even published his marriage announcement. 
The Star-Herald posted the picture from a Newspaper that announced their marriage in 1996. It read, 
"Margaret Keith Smythe and Jon Ellis Meacham, both of New York City, will be married at 6:30 p.m on Saturday, Dec. 14, at St. John's Episcopal Church in Leland."
His marriage with Margaret blessed them with three children. His children Mary, Maggie, and Sam, are 17, 13, and 19 as of 2021. 
The happy family of 5 goes on vacation together and comes together to celebrate every occasion together.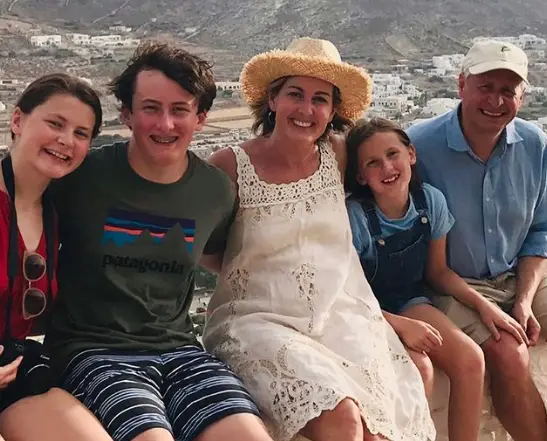 Jon Meacham, His Wife, Margaret and Their Three Children (Source- Instagram)
Watching his children grow fast is both a treat and a thing of shock for the father of 3. He often takes to his Instagram account to wish his children a happy birthday and expresses his love, disbelief, and pride. 
In over two decades of marriage, Margaret is often introduced as the wife of a famous writer and historian. Still, she is a woman of her own that manages to juggle time between her family and work. 
Who Is Margaret Smythe? 
Smythe is an English major who graduated from St. Andrew's Episcopal High School in Jackson and later on went to the University of Virginia and University in Aix En Provence, France. 
Smythe was an English teacher in France under the fellowship of Fulbright in Metz, France. 
Further, she was an English teacher in The Nightingale-Bamford School before she married Jon. 
Margaret, later on, changed her career path and ventured into entrepreneurship, and established her own business. 
She is the proud owner of Reed Smythe that collaborates with artists to create masterpieces for houses and gardens.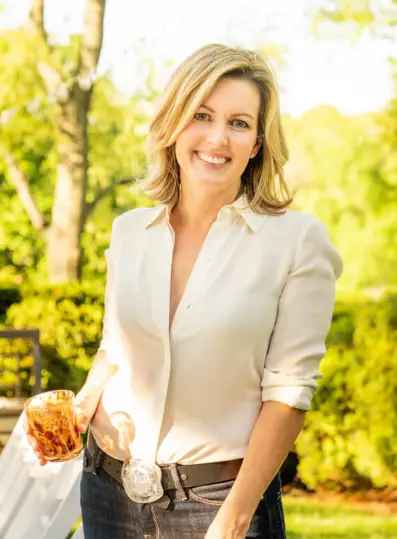 Portrait Of Margaret For Reed Smythe (Source- Reed Smythe)
From jewelry to stationery to furniture, her online shop sells household and lifestyle items on their website
The husband and wife duo have successfully managed to uplift their ventures and celebrate life alongside a happy family.
Margaret's wonderful husband has stepped on a remarkable and glorious 30 years in his career now. However, Meacham's career was not the only part of his life that gives him the utmost happiness. After a long day from home, he has a family to come home to.
Life With Family
Meacham comes from a line of family that worked in the line of service. His grandfather was a judge from Tennessee, and his father served in the US army. 
Jon's father, Jere Ellis, served in the US Army's Fourth Infantry Division in Vietnam from 1968 to 1969. 
After returning to the US, Ellis worked as a construction executive with Brock and Blevins Co. Unfortunately, Jon's father passed away in late 2008 from cancer. 
Born to Jere Ellis and Linda Brodie, Jon was raised by his grandparents after his parent's divorce. 
A newspaper article published in 2003 explained how Jon's career sculpted since he was a child. 
Jon, who now works as a writer in The New York Times, grew up in an environment where most conversations happened were from talking about politics, world affairs, and local business. So, naturally, this developed a certain interest in world affairs in young Jon's mind.
Which eventually led him to curate a career in the field of Journalism.
More On Jon Meacham
Jon, age 52, embarked on his career journey as editor-in-chief of Newsweek in the 2000s.
Born on May 20, 1969, the American writer worked as a former executive editor and executive vice president in Random House.
The 52-year-old is the author of "American Lion: Andrew Jackson in the White House," which won the 2009 Pulitzer Prize For Biography or Autobiography.
He also was the editor for Voices in Our Blood: America's Best on the Civil Rights Movement that was released in 2001. Jon released another book in 2003 named Franklin and Winston, Partners of an Intimate Relationship.
The Bush family selected Meacham to write the biography of George H. W. Bush which was published in 2015 under the title Destiny and Power: The American Odyssey of George Herbert Walker Bush.
Jon is also the writer for Joe Biden's speeches for the 2020 United States Presidential Elections and also wrote Biden's acceptance speech.
Apart from writing and working in an editor's post, he teaches history and is also a professor of political science. 
 As of now, he is a contributing writer to The New York Times and The Washington Post. He also has promised his career to Time Magazine, where he works as a contributing editor.