Entertainment
'This is why I hate American weddings,' Wrote Julia Ioffe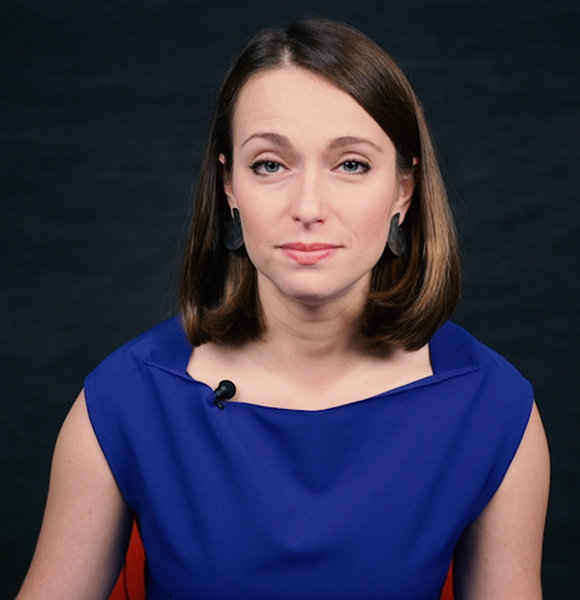 "This is why I hate American weddings," American journalist Julia Ioffe captioned her Twitter post that described a scene from a wedding ceremony amidst the COVID pandemic.
While the pandemic was at its peak, affecting almost every life globally, several reckless situations were going on, keeping people's lives at risk. Speaking out on one of the reckless scenes, Julia Ioffe could not hold back her thoughts on American Weddings.
Julia Ioffe Hates Wedding?
Her Twitter post shed light on a wedding event where a wedding photographer was keeping her life in line, shooting wedding photographs of a COVID positive bride and groom.
Most surprisingly, nobody cared for the photographer's health at risk while she even mentioned she had kids at home.
Agreeing to her post, several other Twitter users passed relatable comments on her resentment towards her situation.
Well, Julia's bitterness towards weddings is understandable, but does that mean she is not into getting married?
She is not known to have a husband yet, but her Twitter post from 2013 had her followers confused if she was in a relationship. 
She wrote,
You guys, meet my new boyfriend.
In the post, she referred to Ahmed Angel, a model, as her boyfriend, but it is unclear whether she was serious or simply joking.
However, besides her confusing post on her love life, she is yet to spill the tea on her secretive partner, and well her followers are patiently waiting for the day when she will finally introduce her husband. 
Inside Julia's Personal Life
No matter how secretive she is of her love life, her socials are filled with quality times with her beloved friends and family members.
It's almost like her Instagram handle is a photo gallery of her personal life with her loved ones. After all, she is not that private about her personal life, excluding her dating life.
Flaunting her relationship with her parents, Michael Ioffe and Olga Ioffe, she shared their adorable pictures of having a fun family dinner time. She paired the pictures with a sweet caption in a funny tone that read,
These two teenagers are my parents. They're the best.
Of course, they are not teenagers, but their happy faces do radiate that teenager glow.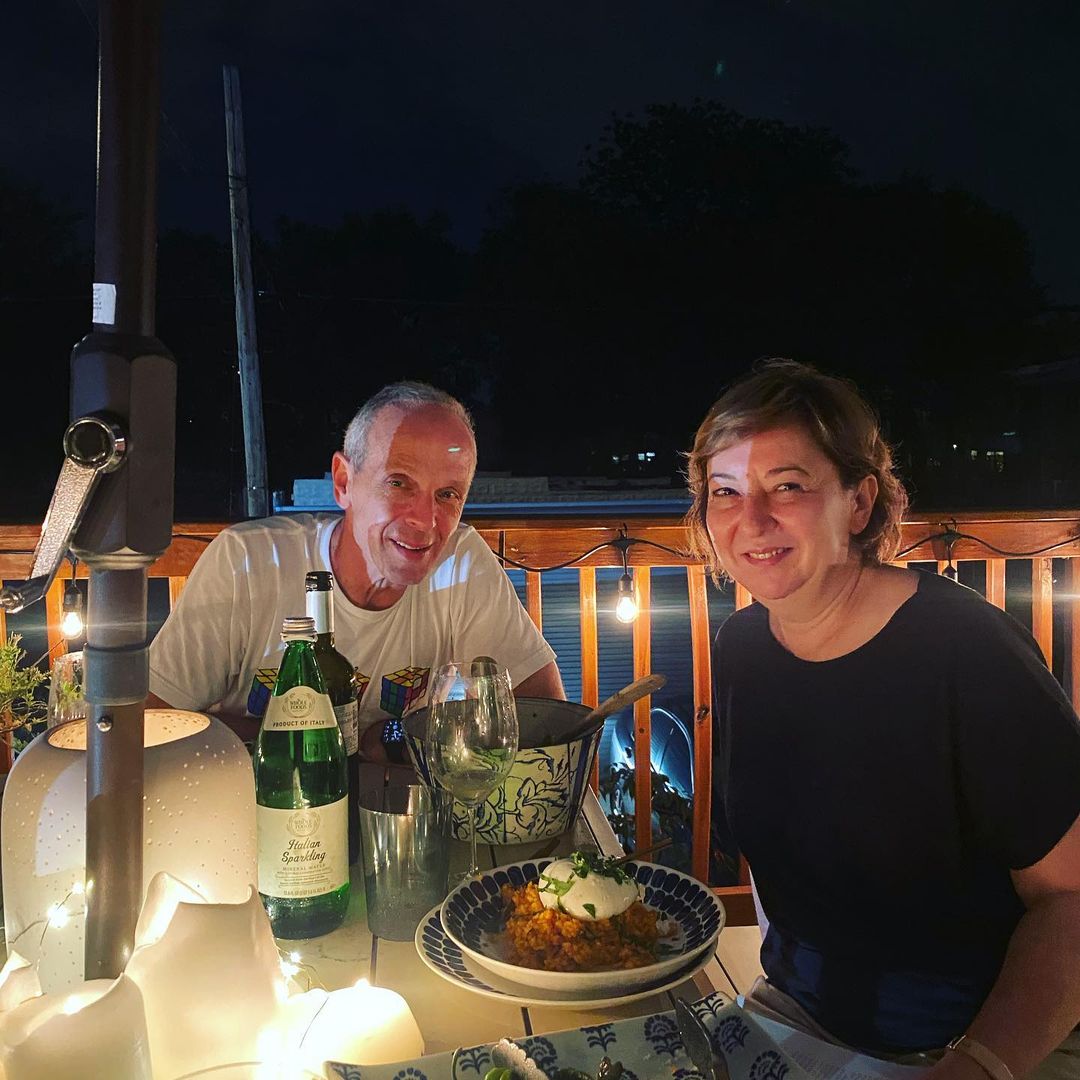 Julia Ioffe's parents enjoying their fine dinner (Source: Instagram)
Also, she occasionally shares throwbacks pictures reminiscing her days during high school and college. 
One of such instances is her picture from high school, where she is seen dressed up as a dancer with her dancing team.  and captioned, "this is what I did for fun in high school."
Likewise, showing her gratitude towards the friends she has in her life, she once wrote,
Sometimes I crawl out of my writing jail and remember that, yes, my friends are the very, very best.
Julia's exciting personal life is filled with amazing relationships with her close ones, but more so, another fulfilling aspect of her life is her excelling profession.
More On Julia Ioffe
Julia Ioffe, age 38, well established herself in the field of journalism as a Russian -born American journalist. However, her life would have taken a different turn if she had not migrated to America with her family while she was young.
After settling in Columbia, Maryland, she went to Beth Tfiloh Dahan Community School and later enrolled in Princeton University with a major in history.
In 2009, as a participant of Columbia Journalism School's Knight Foundation Case Studies Initiative, Ioffe obtained a Fulbright Scholarship to return to Russia. Upon her return to Russia, she started working as a Moscow correspondent for The New Yorker and Foreign Policy. 
She has further nurtured her career by working with some of the prestigious magazines in the country, including The New York Times, The Washington Post, Bloomberg BusinessWeek, Forbes, Politico, GQ, and many more. 
Currently, she is a founding partner and Washington correspondent at Puck News, which generally covers everything from power to money.