Entertainment
Julia Morales's Successful Married Life Of Over 5 Years
Sports reporter Julia Morales's sixth anniversary with her husband is near and while she celebrates the special day she has managed to juggle her married life alongside her husband & professional life with a generous salary effortlessly.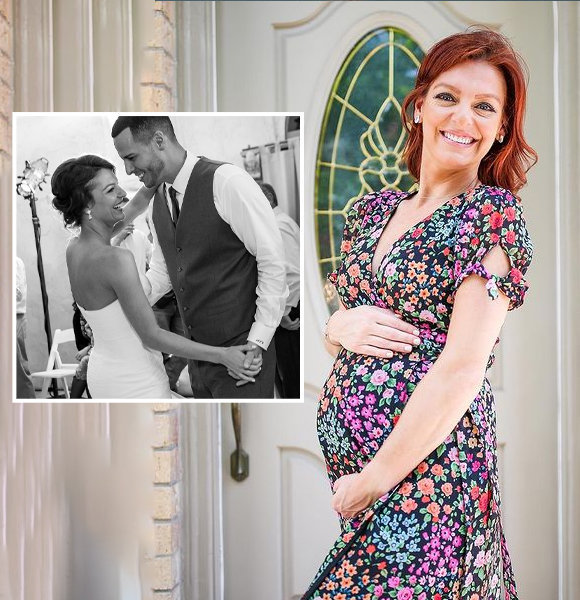 Love and happiness are always intertwined with each other; one is always incomplete without the other. In the case of sports anchor Julia Morales, she is blessed with both. 
"5 wild, crazy and wonderful years. Happy Anniversary."
Few words, but words that spoke thousands of sentences on their own indeed.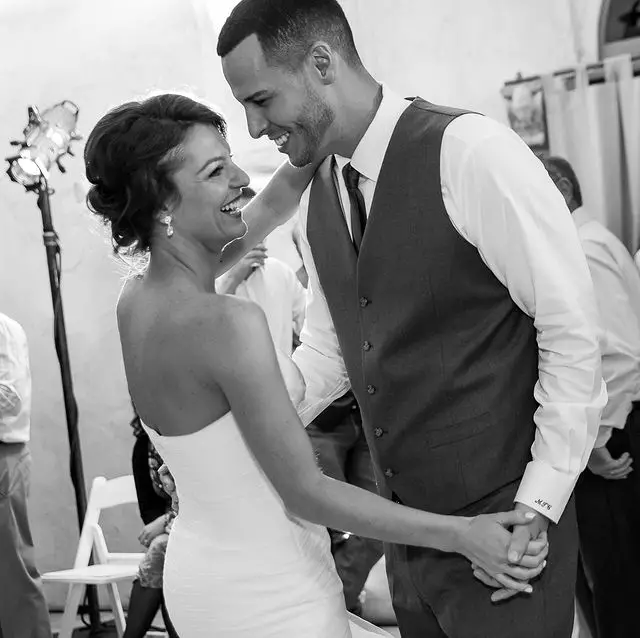 Julia Morales And Her Husband (Source Instagram)
Morales expressed her happiness of being with her husband of 4 years without saying much on her Instagram post, but the smiles shared in the picture she posted are just enough to make people understand the nature of her relationship. 
Love & Happiness Alongside Husband 
Morales married a Texas-licensed real estate agent, Matt Clark, in 2015. Morales shared their anniversary picture back on November 9, 2020, meaning they will soon embark on their journey of 6 years of togetherness. 
Coming into six years of marriage, the couple share their happiness with their newborn daughter 
Apart from being a real estate agent, Clark's main career front is his baseball career, because of which he has to be away from his wife and daughter, but Julia usually looks forward to meeting her husband after his season is over. 
Back when Matt was playing for The Mexican League regular season, he had to be away from home, and while the season was being wrapped, Morales made a post showing her excitement of having her husband home. 
Another Famous Baseball Player: Baseball Player Charlie Blackmon: Is He Dating Someone? Or Is He Married? His Contract Details Also
The mother-daughter duo also usually accompanies their best man to his matches. Sharing a post with her husband and daughter together on the field, she wrote, 
 In this crazy world and life, nothing is guaranteed and no clue how many more games he has left in him but taking our child to see him do something he's committed so many years to was an absolute thrill for me.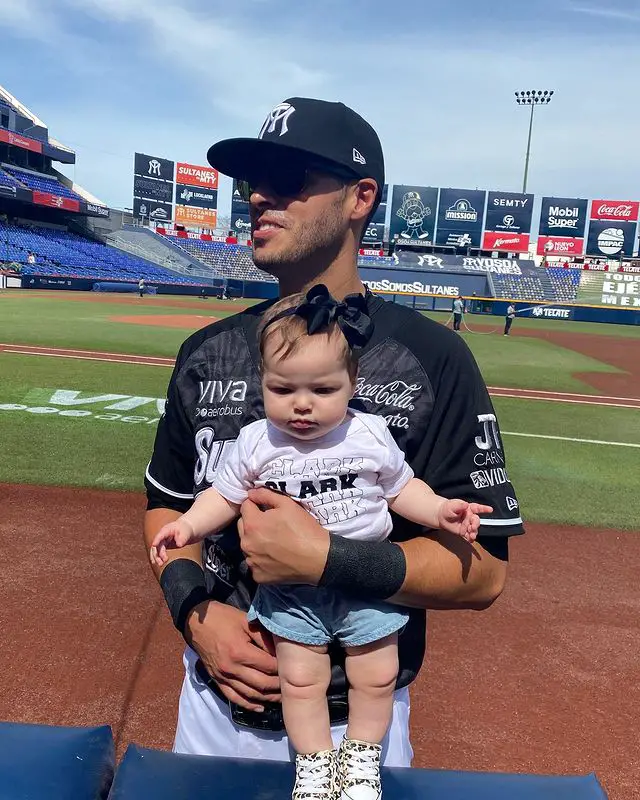 Julia Morales's Husband And Daughter (Source Instagram)
While her husband is out in the fields playing matches, Clark is also in the field reporting other matches and giving post-game talks. 
Having a husband in a similar field must be lovely for the couple, and no wonder they decided to be together. However, being working parents of a toddler is surely not an easy task for either of them. 
Balancing Life 
The AT&T SportsNet Southwest reporter gave birth to her child on September 25, 2020. The mother of a newborn daughter did not keep her excitement and happiness to just herself and decided to share it on her social media. 
She wrote, 
"She's here! Valerie Rose Clark is my new favorite thing in the whole world..." 
Their daughter turned one this September, and as any father would, Clark took no time wishing his beautiful baby daughter a happy birthday. He wrote, 
Can't believe it's been a year… Happy Birthday Valerie...
Having a child is bliss for every parent, and they would never trade this happiness for anything, but life does get hectic when you have to balance your professional career while being there for your newborn. 
In an interview with Our Esquina, Julia explains that she felt the pressure of trying to juggle a new mom's life. She revealed that she felt the stress and was not prepared for that. 
While she was trying to fix stuff for her baby, she had an essential season coming up. Talking about the experience, she said, 
"I got a crazy season coming up that we haven't had in a couple of years, and I haven't done it with a child. So I was trying to prepare myself for being away from her for hours at a time and making sure that she would have bottles when I left for a game that could end up being a 14-inning affair."
Life is definitely hectic for a 36-year-old mother, but she is not alone in the run. Her husband makes sure to support his wife in every way possible. 
He acknowledges his wife for being a working mother, and during mothers day on May 9, 2021, he wished his wife with an Instagram post that read, 
 "Valerie is so lucky to have such a great role model as her mom. We love you so much." 
Julia's career might be overbearing at times, but it sure is worth it, considering the salary she gets. 
More On Another Sports Reporter: ESPN's Sports Journalist Rachel Nichols: Her Married Life With Husband Max Nichols and Their Twin Daughters
Julia Morales's Salary 
Morales works as a sports anchor and reporter for AT&T SportsNet Southwest and Houston Astro's. 
She has reported the Super Bowl, NBA Finals, and the World Series. 
Graduating from the University of Texas, she initially worked as a reporter at KTEN-TV, KYTX CBS 19, and Your News Now. 
As per Glassdoor, a sports anchor averages a salary of $47,196 annually. So, looking at her career and average salary of an anchor, Julia Morales has garnered an estimated salary of over $45,000 annually. 
As of now, 36-year-old juggles the life of a new mother and a sports anchor, and to say the least, she does it effortlessly.