Sports
Justin Fields Hush-Hush Dating Life And Relationship With Former Players
Apart from Justin Fields's girlfriend and possible dating life, his dedication towards his game despite fighting with a disease has drawn people's attention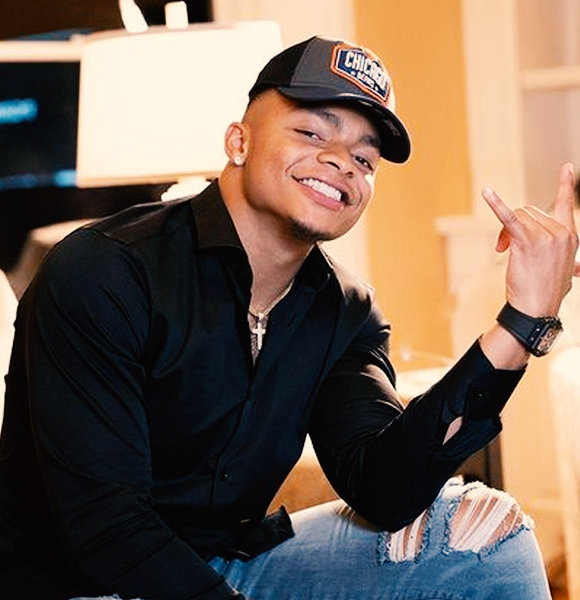 Chicago Bears player Justin Fields's relationship with fellow American football stars is strong as ever, but what about his love life?
A Football Star
Justin and Trevor Lawrence's relationship dates way back to their childhood. The spots stars have lived close to each other since their childhood.
The two grew up in Northern Georgia. The two have been linked to one another for a long time dating back to their childhood. Now the two play against each other. 
He's from right down the road from me, probably 20-30 minutes and just to be playing each other for the second time. We have kind of been matched up for years going back to high school. I haven't really seen it as that [a competition]. We're just out here [on the field]. We're friends and we have a good relationship.
Said the Jacksonville Jaguars star while talking about his relationship with Trevor.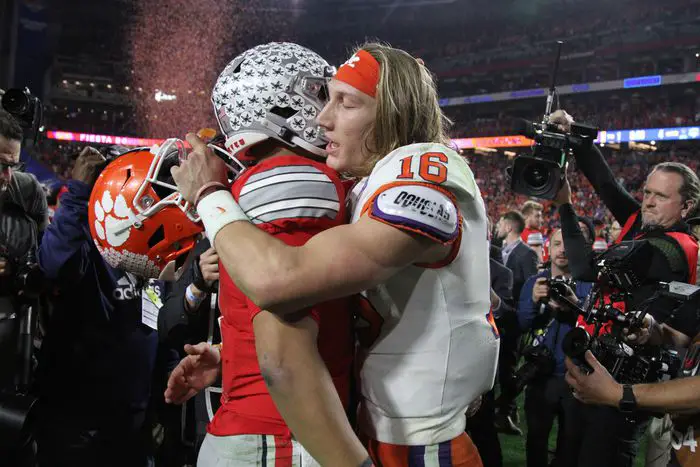 Justin Fields And Trevor Lawrence (Source Cleveland.com)
He also expresses how people try to pit them against each other, but they are still friends at the end of the day. 
The Chicago Bears player also has a good relationship with the San Francisco 49ers head coach Kyle Shanahan. The head coach reunited with Fields ahead of the draft selection, and the smile on their faces were simply priceless. 
While his brotherly bonding with fellow American football stars is clearly evident, he has long kept his dating life a mystery and still continues to do so. 
Unlike Trevor and other football players, Fields has not revealed any details regarding his past.
Either he already has met the love of his life, or he cares to keep a tight lip towards the detail of his girlfriend.
Either way, Fields cannot seem to stop intriguing people when it comes to his personal life. 
But recently, some details of his life circulated on the internet, which made him gain only more respect from the people in the industry.
Already A Winner
During the 2021 NFL, Draft Field was tipped as the top-three prospect. But this was not the story that drew people's attention towards him. Instead, it was his battle with epilepsy. 
The 22-year-old player revealed that he had epilepsy and is still under treatment and medications.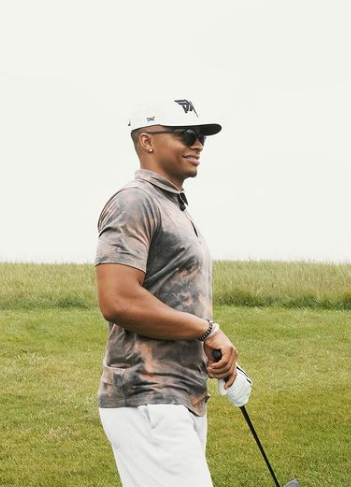 Justin Fields On Golf Court (Source Instagram)
To our readers, Epilepsy is a neurological disorder that can cause seizures, but the player has not let it affect his professional career. 
He never let his battle with Epilepsy win over his performances. As per sources, his team became aware of his condition during the pre-draft process. 
According to NFL, Fields was diagnosed as a youth, and he has seen progressive changes over time, and his symptoms have reduced. 
"Justin's health, toughness and work ethic have never been an issue and I am incredibly proud of his professionalism and the character he displays on and off the field," 
His coach, Ryan Day, prises his willingness and work ethic amidst his treatment plans during his NFL career.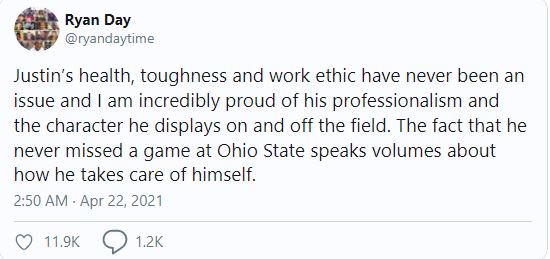 Although Justin was not selected as the No.3 pick in the 2021 NFL Draft, His journey to success despite all the hurdles in life is pretty commendable.