Entertainment
Justin Moore's Recent Single 'With A Woman You Love,' Is A Sweet Dedication To His Wife
Justin Moore's latest released song 'With the Woman You Love' has described his love for his wife and the family they have built together.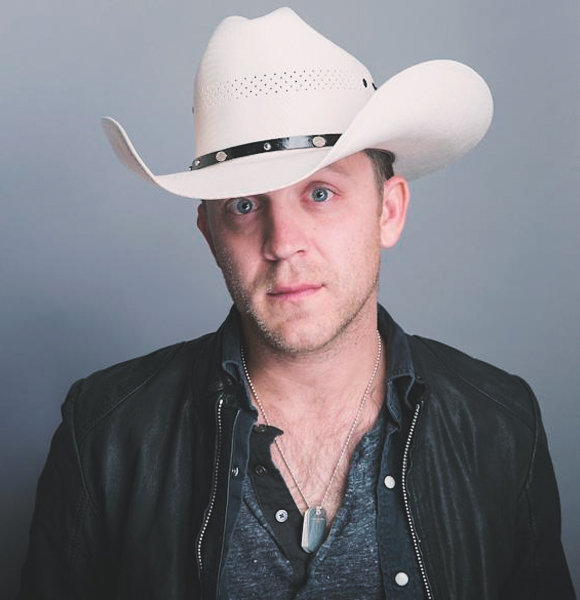 "Forever just ain't long enough," wrote American country music singer Justin Moore's while wishing for an everlasting bond with his wife of fourteen years on their wedding anniversary post of September 30. 
But their fourteenth anniversary was even more special as Justin showcased his tribute to the beautiful family life he has built with his wife, Kate Moore, through his newly released song With the Woman You Love. Through the song, he communicates how his life changed for the better since finding the love of his life. 
A few mesmerizing lines from his song goes as, 
With a woman you love, you'll talk all night. Buy five acres and a farmhouse and paint it bright white. With a woman you love, you'll get home at a decent hour. Don't need to look no more 'cause you finally found her. 
Justin Moore's song titled 'With the Woman You Love' (Source: YouTube)
Justine Moore, With the Woman He Loves 
Justin's good days began since the day he exchanged vows with the love of his life in 2007. 
He not only sealed the deal with his wife for a lifetime of adventure together but on the same day they exchanged their vows, Justin signed a record deal with Big Machine Label Group that marked the beginning of his flourishing musical journey. 
Ever since their wedding, life has been treating them well. 
To begin with, Justin and his wife's fateful journey began as teenagers when they met on a vacation trip in Panama City Beach. 
Struck by the beauty of Kate, who wore a black and white floral dress on the trip, Justin's heart had already begun beating for her since their first encounter, and the pair have been together ever since.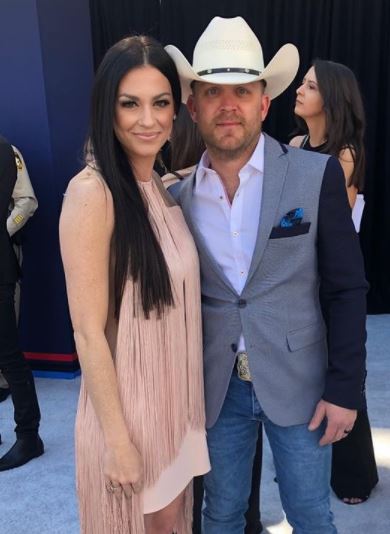 Justin and his wife attaining an event together (Source: Instagram)
However, Justin's wedding day filled with a whirlwind of emotions is another story to tell.
Coming home drunk the previous night of his big day, the Til My Last Day singer accidentally let his dogs out of the house at night and had to spend his wedding day searching for them. 
But luckily, he made it to the ceremony on time to share his vows and later signed his breakthrough record deal the same day. Justin said, 
I mean, getting married, signing my record deal the same day. It's funny, the day you get married, you don't even remember anything. So then I get there and sign my record deal, and three months after that, we're on tour with Lynyrd Skynyrd and Hank Williams Jr.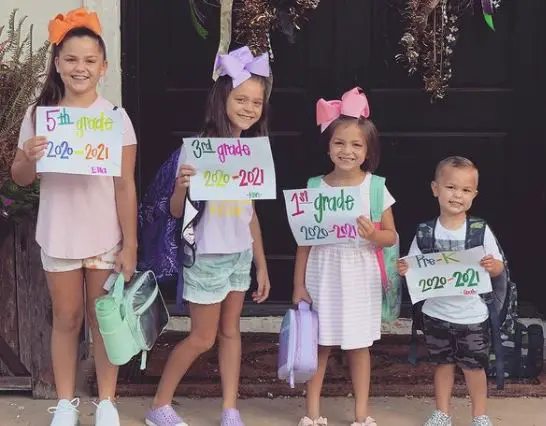 Justin Moore's kids (Source: Instagram)
With his married life and career going hand in hand, Justin and his wife later expanded their family by welcoming three daughters, Rebecca Klein, Kennedy Faye, Ella Kole, and a son, Thomas South. 
Justin's Display of Love Through His Tattoos 
The big family man who admits to being a dad as his' favourite thing in the world,' is very expressive of his love for his kids on his social handles.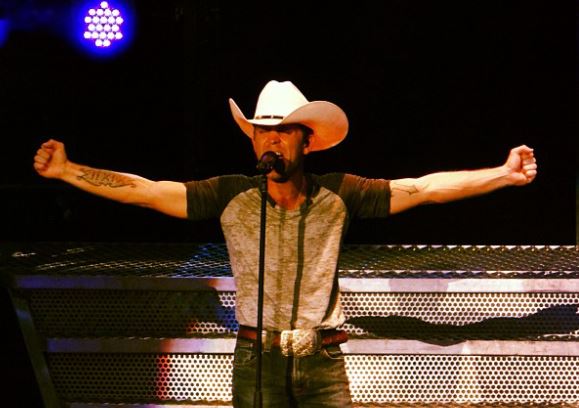 Justin's tattoo on his right forearm (Source: Instagram)
But apart from his social media posts, his large roman scripted tattoo on his right forearm, displaying the date of birth of his daughter Ella, speaks a lot about him being a proud dad. 
He also wished to have a tattoo dedicating to his daughter Kennedy and said he would get a smaller one the next time.  
Moore's Net Worth
Justin Moore, age 37, has it all! From prosperous family life to an exponentially flourishing career in music. 
The country singer's career came to rise since he signed with Big Mchine Records in 2007. With his first radio single release, Back That Thing Up, Justin climbed to 38th spot on Billboard Hot Country Songs list. 
Continuing to take up spots on various recognized music charts with songs such as Til My Last Day, If Heaven Wasn't So Far Away, and so on, the Arkansas-native has released six studio albums to this date. Further, as Celebrity Net Worth reports, he garnered a massive net worth of 10 million dollars from his music. 
Moreover, his hard-earned net worth includes his house in Arkansas spread in a large piece of land bought from his grandfather.
With his expanding musical reach, the singer, with a height of 5 feet 6 inches, continues to mark his prominence in the music industry, adding to his increasing net worth.