Celebs
Kai Greene's Love from Decades Ago - Is She His Wife?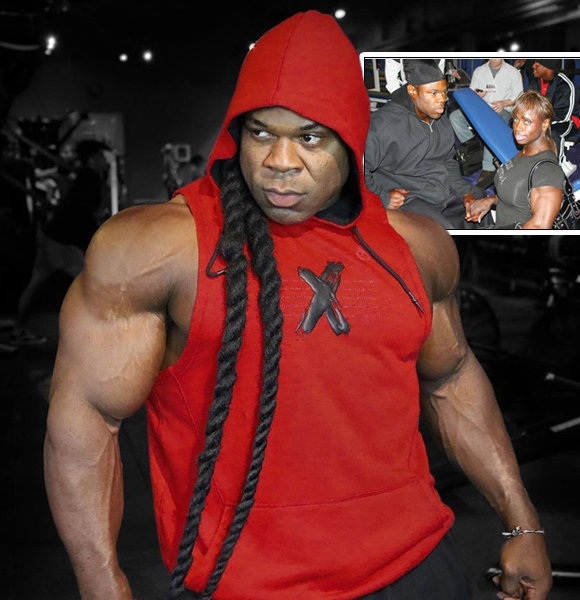 Kai Greene's introduction is simple, he is beefy brawny, and his body goes way beyond toned. Greene's robust physic adds up well to his overall personality and his handsome face.
Greene in 2021 made headlines when he became the face of a gaming cryptocurrency, Gapefriut Super coin. 
Then sparked people's curiosity to know more about him, what he does, if he has a wife, and what life is like for him were the types of questions asked. 
With very few people to answer all the questions, we are here to give one to more insight into his love life. 
Kai Greene Has a Wife?
Greene is retired from professional bodybuilding now and giving most of his life to bodybuilding, it seems like Greene has found the perfect someone to spend his retired life with.
So, is it a wife? You may ask, well, she is much more than a wife.
They say opposites attract each other, maybe, in the case of personality but very rarely have we seen two people's goals and ideologies being different. 
Greene's relationship with his "potential wife" is no different. 
While we surely cannot speculate what the two's personalities are like one thing we know for sure, they have an immense passion for bodybuilding. 
As we have seen, the profession itself demands a lot from one.
From hardcore training (hours of it), extreme determination to a 'no disturbance' attitude, a bodybuilder's life isn't exactly easy. 
But it does get somewhat lighter when you share the same mindset, determination, and passion with someone. 
For Kai Greene, this person is Dayana Cadeau, a professional bodybuilder. Cadeau is an inspiration for many women bodybuilders, and she is just as passionate about it as Kai is.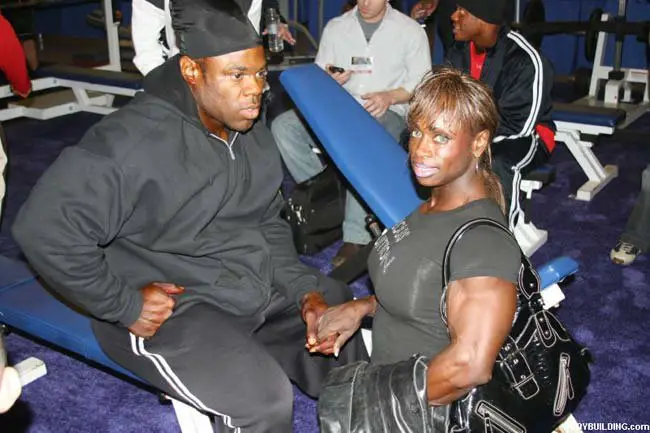 Kai Greene & Dayana Cadeau Together at the Gym (Source Bodybuilding)
We dont think we need to venture out on how it all came to be as it is pretty evident, but a peek into it would not be bad, would it?
How Did It All Happen?
The two have always been highly focused on their journey in bodybuilding. They had their respective goals to achieve and worked through each hurdle and, to some extent, even successfully gained the victory.
But through it all, one thing has been constant in their lives, their support for each other. 
Kai loved his now "beloved one" since the first day he saw her on stage in 1998. She was competing for a bodybuilding contest at the Jan Tana Classic, and as per Cadeau, he was "too shy" to talk to her. 
But that was not the only reason Kai wanted to achieve a milestone in his life before he stepped any forward in his love life. 
He waited to win his pro show, which he did in 2007, and then everything found its place. First, Kai contacted her through an email, which turned out to be a number exchange, and then their dating phase started. 
Per Cadeau, the two met in July 2007 and "started flirting." He then came to see her compete at Olympia 2007, and the two started dating soon after. 
Talking further about the blissful time, Cadeau shared, 
"We began dating; he came to visit in Florida and the news was on: we were officially a couple! It was the most romantic weekend I ever had David. We were so happy; we will never forget it!"
And that happiness seems to have lasted till now and indeed will for the days to come.
Although it is unknown if the two have tied the knot and if she is Kai's wife, we do know that the two have now been inseparable for a long time, and maybe soon we get to introduce Cadeau as Kai's wife, who knows?