Entertainment
The CNN Journalist Kaitlan Collins's Net Worth And Salary Are Worth Taking A Look
Kaitlan Collin's rise towards becoming one of the influential CNN journalists has helped her obtain a massive salary and net worth under her name.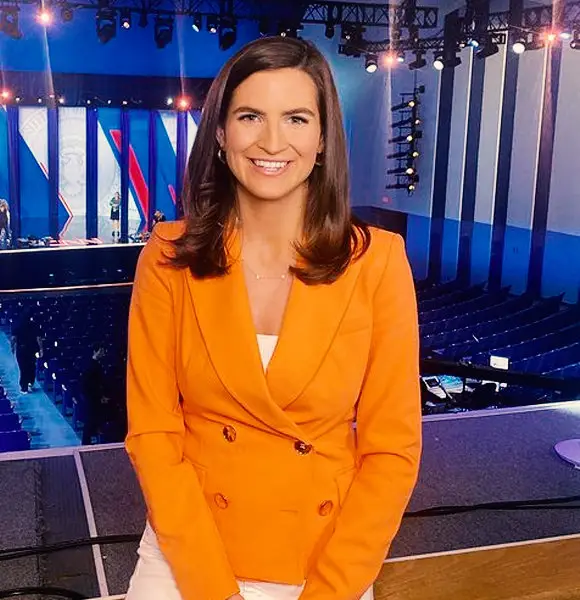 While to many, it might take years and years of dedication to reach the height of their profession, Kaitlan Collins, on the other hand, is already at the top of her game as a well-reputed CNN's chief White House Correspondent at the mere age of twenty-nine, earning a hefty salary. 
However, it was not a smooth sail reaching the position she is in today. The recently appointed chief White House correspondent of CNN rose to fame after her coverage on former US President Trump, leading to unexpected challenges.
Kaitlan Collins's Challenging Journey to CNN
As soon as she finished her education from the University of Alabama in journalism, she began her career as an entertainment reporter for The Daily Caller, a Washington D.C.-based website, in 2014.
No doubt she was doing great with her job at The Daily Caller, but the attention-grabbing moment in her career only came after she covered the 2016 presidential campaign.
Since the Trump coverage, she landed a position of White House correspondent for the website in 2017.
Noted by several news networks, she soon became a sought-after journalist and began appearing on CNN while she was still working as The Daily Caller's White House Correspondent.
Giving her remark on CNN inviting her to report for them, she said to Forbes,
It was pretty rare for a Daily Caller reporter to be invited on CNN, and I knew that at the time and felt very grateful that they didn't care about that. They just saw me as a reporter and wanted me to come on because they thought I asked good questions in the briefings.
Soon after, she was offered to join the White House team at CNN in 2017. With the appointment, she got the opportunity to travel with President Trump in numerous countries.
While the Trump administration was followed with several large-scale changes, it was obvious that Kaitlan was in for an unexpected ride with her new position at CNN.
Kaitlan Collins reporting for CNN (Source: Instagram)
Not to mention, she did know what she was going in for as she said,
I think one of the key aspects of being a good reporter, apart from knowing where the story is and what the news is, is knowing where your skills are the best fit, and for me, that was Trump.
While she shared the inside scoop with Forbes, she claimed the people associated with the Trump White House were very manipulative and would often lie.
In 2018, the journalist was even banned from White House reporting as she was alleged of asking 'inappropriate' questions to Trump.  
Recalling the headline-making incident, the journalist said,
You had to really make sure you were always on your game so that no one could question you or your credibility.
Indeed she stood up to her game, overcoming any challenges that befell her.
The challenges shaped her into an eligible journalist whom CNN later appointed as the chief White House correspondent in 2021, making her the youngest chief White House correspondent of the network. 
Besides the Trump coverage, her intriguing questions to Vladimir Putin and Joe Biden are amongst the highlights of her career. 
Kaitlan's CNN Salary And Net Worth
Given her astonishing accomplishments, it would be entirely fair to say her net worth is presumably seven figures or more.
As per the average salary range, a journalist probably has an annual income of over 94 thousand dollars at CNN as of 2021.
Moreover, based on her professional success and influence, her name landed on the 30 Under 30 by Forbes, which is listed in recognition of influential people under the age of thirty.
Since she has made it this far in such a short time, she is sure to achieve milestones through her brilliance while inspiring several others sharing the same journey as hers.