Kaleb Wyse's decades-long bond with his blogging partner Joel Kratzer has many guessing he might be Kaleb's husband, but what really is the case?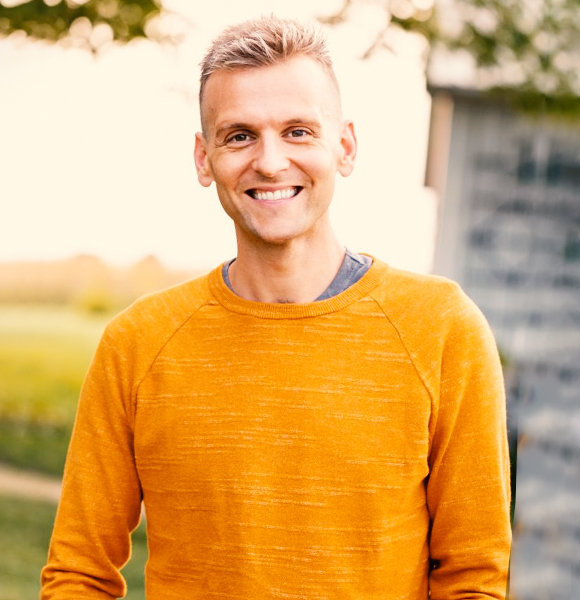 "We just seem to match together really well," YouTuber Kaleb Wyse said, talking about his blogging partner Joel Kratzer.
While the duo is widely famous for handling the lifestyle YouTube channel Wyse Guide, their fans seem to be interested in something more than just their YouTube content.
It's been a while since the pair have been subjected to a rumor, and the rumor has it that Joel is Kaleb's husband. 
Is Joel Kratzer Wyse's Husband?
Well, being famous does not always come with perks. Every aspect of your life becomes a matter of public interest, especially your personal life, which grabs most eyes.
The same happened with Kaleb Wyse.
Whoever is a regular viewer of Kaleb's content pretty much knows how closely bonded he is with his blogging partner Joel who takes the responsibility of almost everything that happens behind the camera in creating their lifestyle content.
Having worked for almost a decade together on their YouTube channel, their relationship is stronger than ever.
But witnessing their bond, many assume they might have been involved romantically, and now the internet searches are filled with Joel being speculated as Kaleb's husband.
However, the assumption holds no truth as the duo has never confirmed such speculation. Also, Kaleb is not known to have been married yet.
Although the pair seem unbothered by the gossip, they often talk about their decade-long friendship and how they came about sharing the same journey through a shared passion.
Origin of Wyse Guide
Sharing the story of the creation of their YouTube channel and their lifelong friendship, the two passionately talked about their common interests, bringing them together as tight-knitted friends through in a video of 2014 uploaded in their YouTube channel,
Kaleb Wyse and Joel talking about their friendship and their lifestyle showcased in their work (Source: YouTube)
Joel said,
Kaleb and I met in college. We took many of the same courses together, and so we were bound to meet up and learn that we were very similar in many parts of our lives.
Having realized that they shared a common passion, it did not take too long for the duo to figure out their friendship is forever.
As Kaleb describes, being influenced by his mother and grandmother, his inclination for cooking, gardening, and decorating shone through from a young age.
Intending to shed light on Kaleb's passion, Joel suggested creating a blog where he could share his desirable lifestyle.
Kaleb instantly took the idea and got the ball rolling. As of now, the YouTube channel, created in 2012, has accumulated 103 thousand subscribers as of 2021 with numerous guide videos on life on a farm.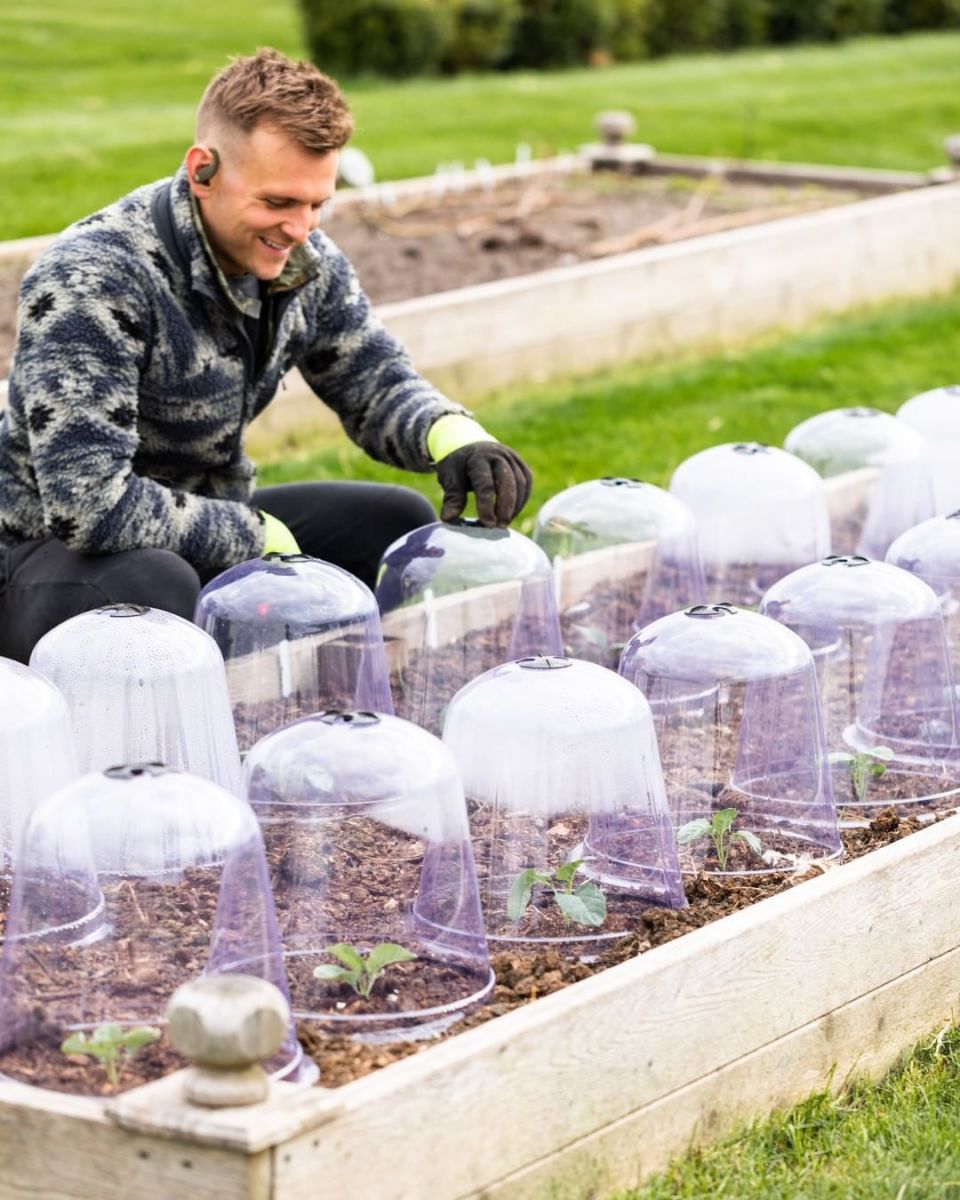 Kaleb planting broccoli on his farm (Source: Instagram)
Commenting in their effort to inspire people to live a simple and soothing lifestyle connected with nature, Kaleb said,
Right now, we both really enjoy using the talents and skills that we have in these capacities.
Continuing to build a community through their wholesome content, Kaleb and Joel extended their ideas by creating a website, The Grey Boxwood, that further elaborates on their rural lifestyle.
More On Kaleb
Growing up on a farm in Iowa, Kaleb Wyse, age 33, saw life differently.
Miles away from the influence of city life, his inspiration for what he is doing today as a content creator comes from witnessing the way of life his family taught him since young.
After finishing his education at Mennonite High School, Kaleb joined Mennonite University with a degree in business.
Although he was expecting to have a career in business, working in the office crunching numbers, his journey took a different turn after he met Joel who helped Keleb take his passion for cooking and gardening to the next level.
With the intent of inspiring others with his way of life, Kaleb and his blogging partner Joel are making incredible progress with their inspiring content on YouTube and their website.