Celebs
Game of Throne's Kate Dickie's Reason to Not Marry Her Partner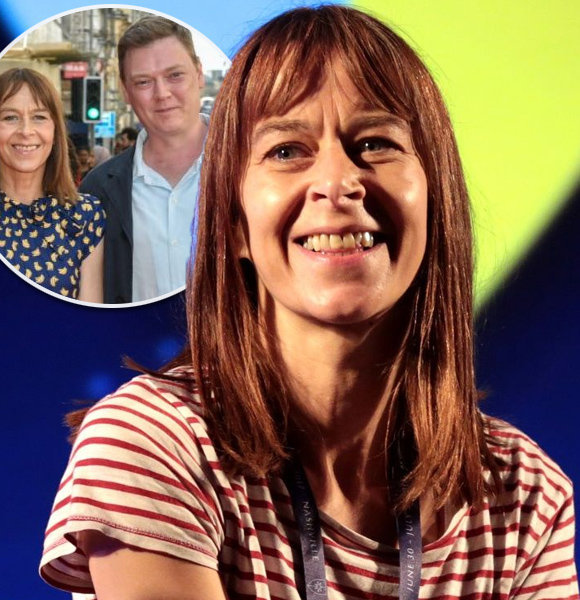 Known for her role as 'Lysa Arryn' in the world popular series, 'Game of Thrones,' Kate Dickie played the role of Caitlyn Stark's sister, who went quite vile during the end of it. 
But it was all but a character as Dickie is quite fulfilled with her life as of now. Although it seems like it's a "no marriage" for the Game of Thrones actress, her relationship with her partner has only gone from strength to strength over the years. 
Kate Dickie's Partner & Family
Born to House Tully, Lysa was married to Jon Arryn of House Arryn, and oh well, all that unfolded in eight whole seasons of 'Game of Thrones' that we may not be able to explain.
But what we can surely do is dive into her real life and what she has been doing all this while. 
The Scottish actress is not married; however, she has a partner named Kenny Dickie with whom she shares a daughter named Molly Dickie.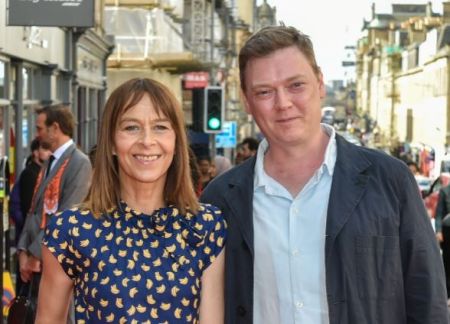 Kate Dickie With Her Partner (Source MarriedCeleb)
Her daughter was born in 2004, so confirmedly, they have been together for around two decades now, or even more. 
Although the two have a family together, they have not been married. While there is no answer for their decision, this couple has proved that love is enough to hold two souls together. 
Married or not, all that matters is Dickie being happy with her life, and well, she very much seems to be. 
Her partner Kenny, a sound engineer, has often made appearances with Kate on various occasions. 
You Might Also Like: Finn Jones Questioned To Be A Gay After His Gay Role In Game Of Thrones But What About Girlfriend and Dating?
While the love that the two share does not need any validation, after all, they have come as long as over two decades together, the love she shares for her daughter is another salient part of her life. 
Love for Her Family
"oh my heart."
A combination of very few words yet holds an unexplainable meaning. That is how Kate described the love for her now all-grown-up daughter on her official Instagram profile. 
The mother-daughter duo can be spotted hanging out together and having good times with each other on Kate's social media. 
But Kate and her partner is not the only one that gets to witness their daughter's love. There is someone very special in her life as well. 
She is in a relationship with a guy named Josh Gardiner, and well, the teenage romance seems to be in full bloom.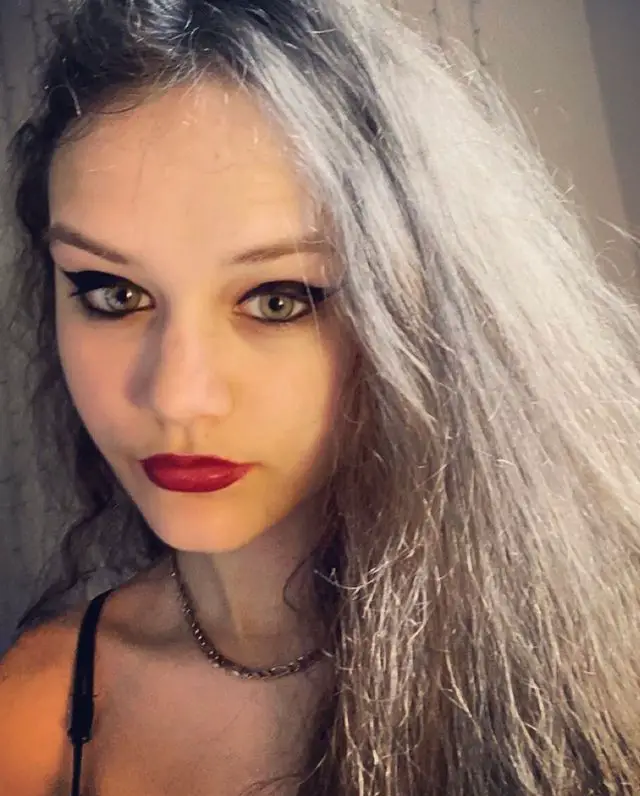 Kate Dickie's Daughter (Credit Due To Kate's Instagram)
Going through her daughter's Instagram, another evident thing is her love for cats. 
A wonderful love life alongside a partner and a family that provides warmth and comfort during the coldest nights, what more does one need?
And when all of this success in family life is backed by success in professional life, life cannot be any merrier. 
Kate Dickie's Net Worth 
Kate started her career in 1994 with 'Rab C. Nesbitt,' where she played the role of a mother. She then appeared in Television shows such as 'The Vice,' 'Tinsel Town' (from which she gained further prominence), and 'Film '72.' 
Dickie has never put a break in her long-standing career. Smaller to bigger roles, she has always played roles that made an impact on the narrative of the story. 
Whether it's 'Game of Thrones' or its 'Peaky Blinders' to as of 2021, 'Shepherd,' her roles have been noticed and appreciated. 
Might Interest You: Nathalie Emmanuel Refuses To Say If She's Single Or Dating! Says Having A Boyfriend Is Hard
She is also a holder of several accolades for her role in Red Road, which won her British  Academy Scotland Award Best Actress in a Scottish Film, British Independent Film Award, and various other awards. 
Her exceeding talent has been the prime reason why she has lasted as long as she has in this very competitive industry. 
Although her exact net worth is unknown, with all her work over the years, it won't come as a shocker if she has amassed a net worth ranking to over a million-dollar range.