Entertainment
Amid His Excelling Career Pro Bowler Kyle Troup Loses His Mother To Cancer
Kyle Troup who always shared his accomplishments with his parents faced a heart-rendering bruise when his mother lost her life.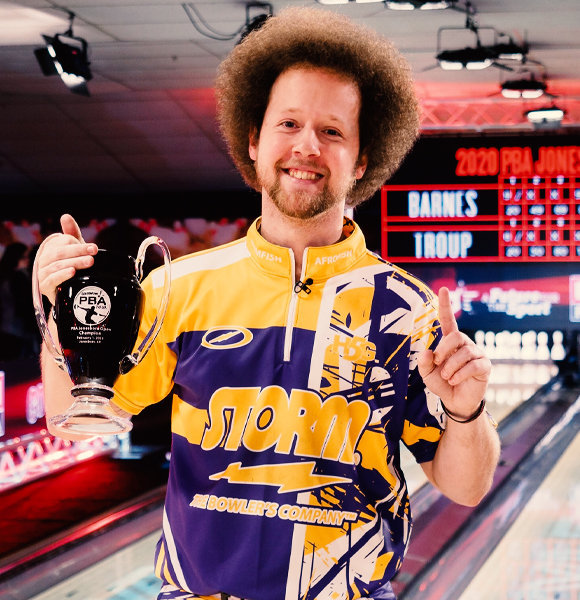 With a unique style of bowling and perfect strikes, Kyle Troup is now a household name as a PBA champion.
His dedication to the game has led him to achieve milestones, but it would have been a different story without his parents' support.
While Kyle is used to seeing his parents on his games, cheering his flamboyant style, the saddening demise of his mother in 2020 has left him with a never-filling gap.
Kyle's Mother's Battle With Cancer
Taking to Facebook on February 10, 2020, the pro bowler announced the devastating news of his mother, Sherry Hemdon Troup, losing her life to cancer.
With a heavy heart, he wrote,
Heaven gained an amazing angel tonight. I'm' blessed to have been home to spend these last moments with my family and mom. Sherri Herndon Troup passed away peacefully at home this evening.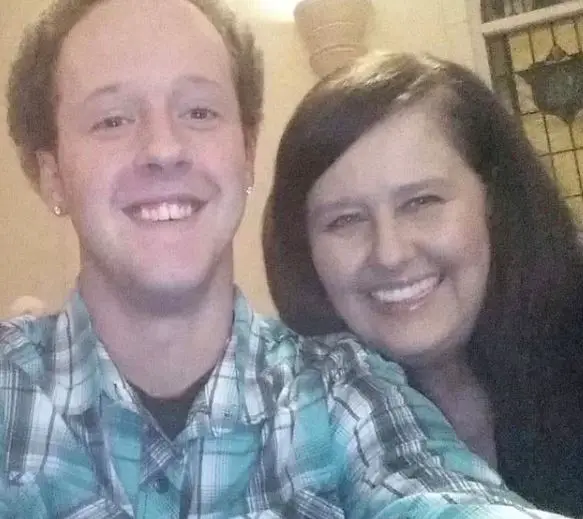 Kyle's selfie with his mother (Source: Instagram)
Kyle's mother had had a long battle with cancer. While Sherry was on her deathbed dealing with the severe disease, her son's win at the fourth PBA Jonesboro Open was a happy moment for her.
Just a few days before Sherry passed away, the proud mother shared her happiness of seeing her son with a trophy through her Facebook. She paired Kyle's winning moment with a caption that read,
Momma couldn't be more proud. Kyle is a showman on the lanes, but he's also my kid with a huge heart. Thank you for making my day. Love you bunches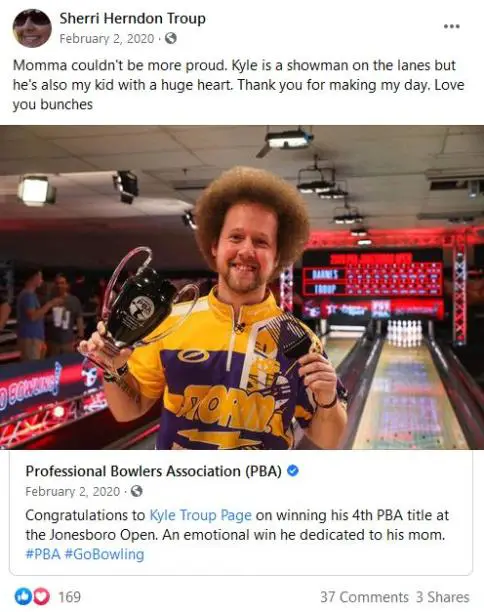 Kyle's mother's proud mother moment (Source: Facebook) 
Kyle dedicated his win to his ill mother. However, the victory was even more special as he defeated the Hall of Famer Chris Barnes to secure the title.
Although Kyle misses seeing the happiness in his mother's eyes brought by his wins, he does not stop putting on a show for his father.
Kyle Loves To Impress His Father
"I enjoy putting on a show for him and being able to bring home the trophies together, that is a pretty awesome feeling."
Kyle said to Flobowling while talking about his father, Guppy Troup after his 2021 PBA Playoffs win.
After his impressive victory, the player handed the WWE belt, which he won at the game, to his father, who was more than thrilled to flex it to the cheering audience.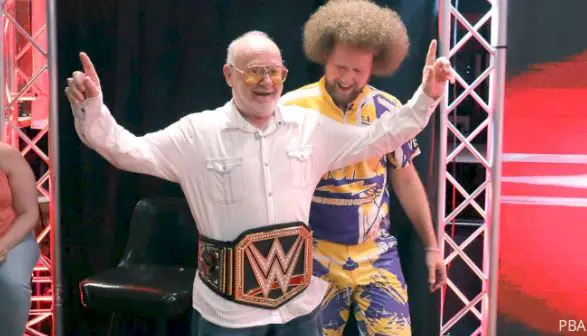 Kyle enjoying his PBA win with his father (Source: Flobowling)
More interestingly, Kyle's father is also a former PBA professional bowler, an acclaimed name in the PBA history with eight national titles and forty-one titles in PBA Regional Tour competitions.
No wonder where Kyle got his inspiration from, becoming one of the greatest in bowling.
Further talking about his father, he mentioned how his father's presence gave him comfort.
While Kyle is at the top of his game, his fans are pretty curious about his personal life, desperately looking for an answer if he is married.
Is Kyle Troup Married?
Although the pro bowler has reached the age of 30, he is yet to find a fitting wife.
Known as the PBA Tour's most eligible bachelor, the bowler appeared on a comical video on August 2020, where he acted as if he was looking for a suitable partner. 
Kyle on a video titled 'Kyle Troup: The PBA Tour's Most Eligible Bachelor (Source: YouTube)
Kyle, describing himself as playful, spontaneous, and affectionate, elaborated on how his first date would be like saying, 
If  I have to describe a perfect date, I would say, probably start out...like a Dave and Buster's. I love darts, so maybe find a dartboard somewhere. You know a woman's gotta love her food because I definitely love mine, so maybe like a home-cooked pasta or you know go out for a nice dinner. 
As he sends out his appeal for a suitable partner, the universe might be working to send his pair on his way. But, until he finds the one he is looking for, his career remains his primary focus.
More On Kyle Troup
His success in bowling is a major shout-out to his former bowler father, whose motivation played a significant part in Kyle's achievements. 
Not only has his father influenced Kyle to be among the best, but the PBA champion also continued his father's flashy showmanship.
Kyle's signature look, colorful attire with a jersey that reads 'storm,' with his curly locks is quite an eye-catcher.
Besides his lively aura that shines through wherever he goes, his brilliant two-handed striking style is another one of his unique traits that makes him different from the others.
Given Kyle's overall wins, PBA reported his total earnings to be 381,573.33 dollars. With the pace his career is flourishing, he will soon enough be on the list of bowlers with a massive fortune.