Entertainment
LaToya Tonodeo's Everlasting Love with Husband-To-Be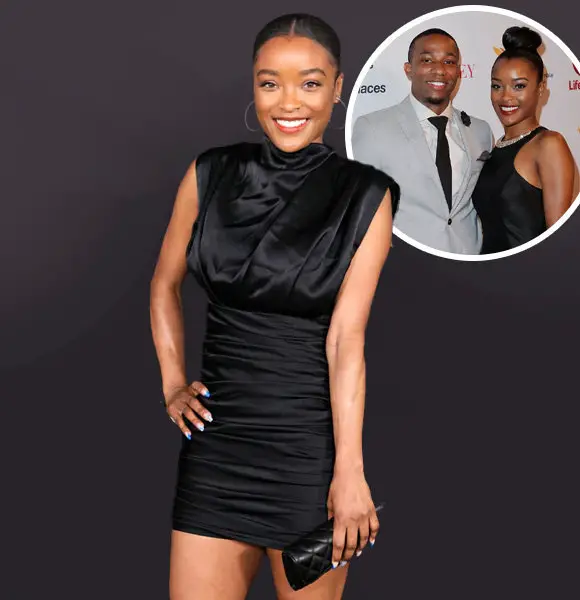 The stunning actress LaToya Tonodeo has risen to popularity with her roles in movies and shows like 'Power Book II: Ghost' and 'The Fosters.'
With rising fame, she has also gathered questions from fans wanting to know more about her, such as her husband, parents, and ethnicity. So keep on reading to learn all about her.
LaToya Tonodeo's Husband and Family
LaToya has been pretty open about her relationship with her man, but she is yet to call him her husband. 
The actress is in a relationship with actor Arlen Escarpeta. They have been together for years now, seven to be exact. It's reported that they have been dating since 2014.
Seven years sounds like a pretty good time to settle down as husband and wife, but Latoya and Arlen are yet to take the big step. 
However, Arlen has already put a ring on it, so we might be hearing wedding bells anytime soon.
Yes, LaToya is engaged to her long-term beau, and they share a loving bond that has strengthened more as the years have passed.
Also check out: Jackie Warner Alleges Her Former Partner Used to Spit on People!
Looking at their Instagram posts, you can hardly tell that they've been together for so long.
LaToya and her husband-to-be are still gushing over each other like their relationship is brand new, and they cannot get enough of each other. 
"Love is a force more formidable than any other. It is invisible-it cannot be seen or measured, yet it is powerful enough to transform you in a moment, and offer you more joy than any material possession could..." wrote Arlen in an Instagram post describing his love for his beau.
Likewise, LaToya also doesn't shy away from appreciating her man as she's constantly posting pictures with him.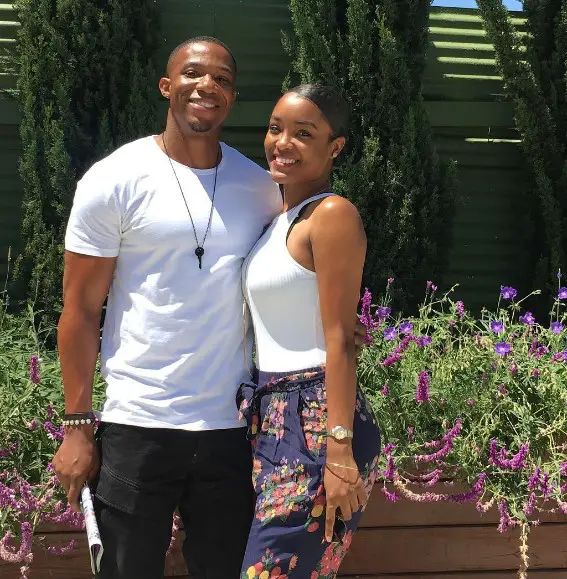 LaToya Tonodeo and her husband-to-be, Arlen Escarpeta (Source: Instagram)
"No filter on us baby!!" she wrote in the caption for this stunning photo. Truly, the dashing couple requires no filters as they look Instagram-ready and perfect in every shot.
Moreover, Tonodeo's beauty has captured the hearts of many. And some still lament in the comments when they stumble upon her posts with her soon-to-be-husband, saying that he "stole" their love.
Her looks and her name have raised further queries about her ethnic background.
LaToya Tonodeo's Ethnic Background
Contrary to her relationship, LaToya has remained private about her family. However, it is reported that she has mixed ethnicity, with her parents coming from Black and Hispanic race, but she holds American nationality. 
You might wonder if it's because she doesn't have a good relationship with her family, but that isn't the reality. 
LaToya has mentioned that she is very close to her family, especially her parents.
"I'm exceedingly thankful to have both parents n my life...married forever. Big ups to my pops and mom they r so good to me!" she wrote in a 2010 tweet. 
She has an example of a happy marriage right at home, which might also be the reason behind her long-lasting relationship with her lover. 
It might be the case that her family isn't really fond of the media attention; being in the public eye isn't everyone's cup of tea. So, she might be giving them the privacy they desire. 
Whatever the reason, she has a great family and a loving relationship alongside a thriving career that keeps her happy and smiling, so it's all that matters.