Celebs
Laura Ingraham's Unmarried Status Sparks Lesbian Rumors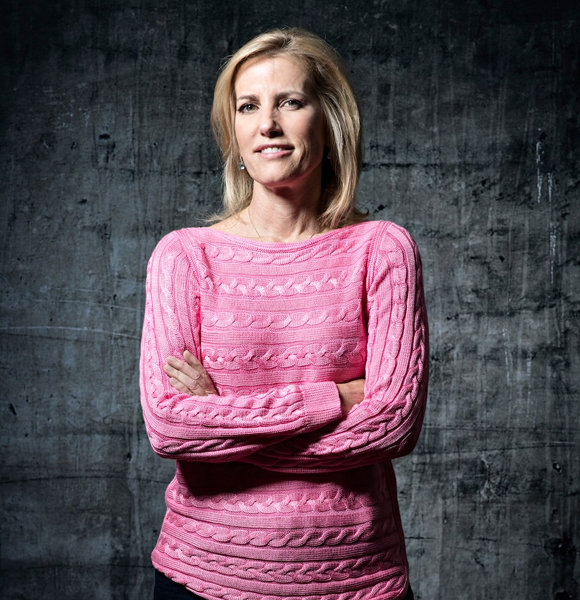 The Fox News channel host, Laura Ingraham, is usually under the pit fire for her opposing comments regarding the LGBTQIA+ community.
Host of, The Ingraham, Laura, ironically has been surrounded by the question, "Is Laura Ingraham a lesbian?" primarily due to her marital status, that remains unmarried. 
Regardless of the lesbian speculations, Laura has had some recorded relationships in the past, which clarifies her sexuality. 
Is Laura Ingraham Lesbian?
To simply put it in words, no, Ingraham is not a lesbian. However, she does hold quite a strong opinion regarding most matters. 
The Fox News host has multiple times been regarded to be a Lesbian, but her views regarding the community make one believe she is not. 
Well, for someone who claimed that LGBTQIA+ rights activities are "child abusers," the theory about her being a lesbian can come to an end. 
Yep, Ingraham's seeming hate towards the community does rule out the possibility of her being a lesbian, but there is another thing that adds to it. 
She is a mother of three from her past relationships. Although she has never been married, Ingraham has had her share of relationships, failed relationships to say so.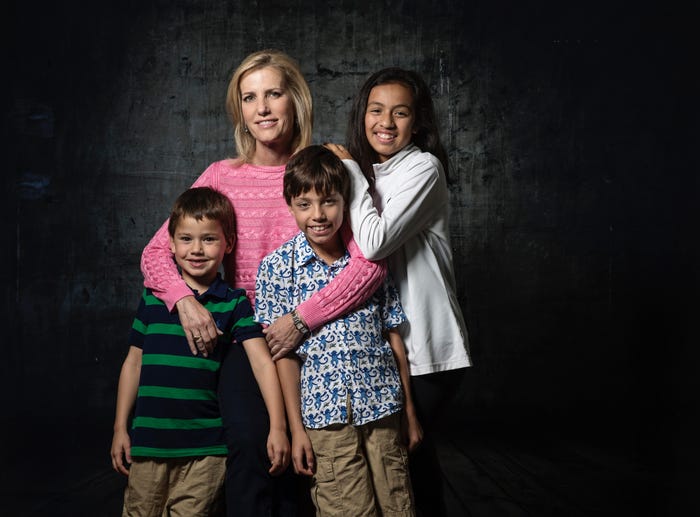 Laura Ingraham with Her Children (Source- Insider)
Her expression of "disdain" for various groups of people who support BLM (Black Lives Matter), LGBTQIA+ community, DREAMers does make the list of people she can date very limited. 
The editor-in-chief of LifeZettee and also described as an "ardent nationalist" by the New York Times, Ingraham was almost married to a beer distributor, James Reyes. 
Keep Reading: Fox News' Harris Faulkner's Married Life with Husband Tony Berlin is Rock-Strong, No Divorce in Sight
The two, back in 2005, nearly married each other after getting engaged. However, the wedding was called off because Ingraham was coping with breast cancer. 
Daily Mail also reported that she was once engaged with ultra-conservative pundit (as described by Suggest magazine), Dinesh D'Souza. 
D'Souza was pleaded guilty to making illegal campaign contributions during Obama's presidency, and he was later pardoned by Donald Trump four years later.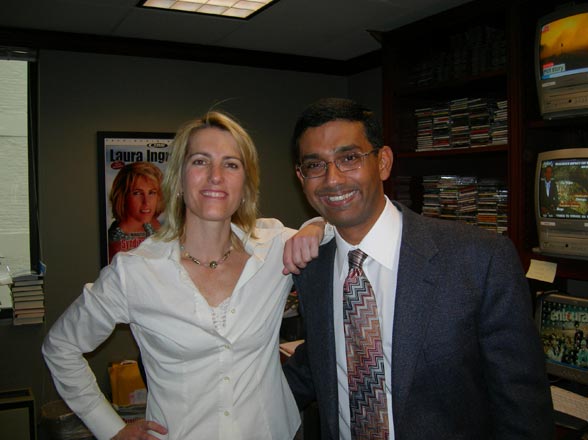 Laura Ingraham with Dinesh D'Souza (Source- MarriedCeleb)
Ingraham was also specualted to date Lindsey Graham back in 1999.
As per a post by the New York Post, the two were "hand-holding" at a coy banquette in D.C. Washington Post also confirmed the news as they reported their source saying, 
"She put her hand up in his sleeve.... They were practically sitting in the middle of the table, they were so close together."
However, Laura never provided any official statements regarding the matter and has never confirmed herself. 
Apart from that, she was also in the news to have dated Keith Olbermann, a former MSNBC host. Now, Ingraham has at times called her out for her political comments. 
Ingraham has also been speculated to have dated Robert Toricelli and a former Harvard University president Larry Summers. 
However, she has never been married to anyone to date. 
Ingraham's family life consists of her parents and her brother, with whom her relationship seems to have been completely tarnished. 
Her brother is openly gay, and, well, hearing Ingraham's views about the community, it kind of makes sense why the relationship is not all too well. 
Laura Ingraham's Gay Brother's Take on Her 
The host of The Ingraham Angle, Laura, is described by her brother as a "Monster." Her openly gay brother has been speaking up against her due to the beliefs she holds for the community. 
Laura has at times used her brother's name (since he is gay) to counter the allegations of her being homophobic. 
However, her brother seems to agree on the matter. 
"It is not easy for me. My heart has been bruised, it has been kind of irreparably bruised. But I'm trying to illuminate and shed a light on hypocrisy."
He said, reminiscing on the closeness they shared in the past.
Also Read: Meet Fox News Channel's Eric Bolling and His Beautiful Wife Adrienne: Married in 1997. Meet Son Eric Chase
All said and done, her brother, Curtis, a few years back in an interview with The Daily Beast, described her as, 
"I think she's a monster,"
In August of 2021, it was also revealed that Laura and her ex, Dinesh outed some members of Dartmouth's Gay-Straight Alliance, leading (allegedly) to the suicide of one individual.