Entertainment
LongBeachGriffy Welcomes Baby Boy But Who Is The Mother?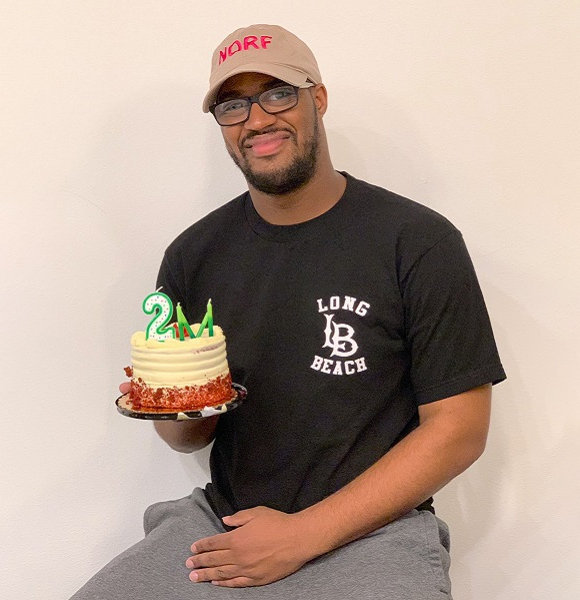 YouTuber LongBeachGriffy welcomed his baby boy into the world, and the new father clearly seemed grateful and excited about new beginnings. 
Can't wait to teach Lil Cuh how to roller skate, I love you Ayden welcome to the world baby boy.
Wrote the YouTuber on his Twitter account on Jan 22, 2021. The new father can be seen holding his newborn in his hands and smiling.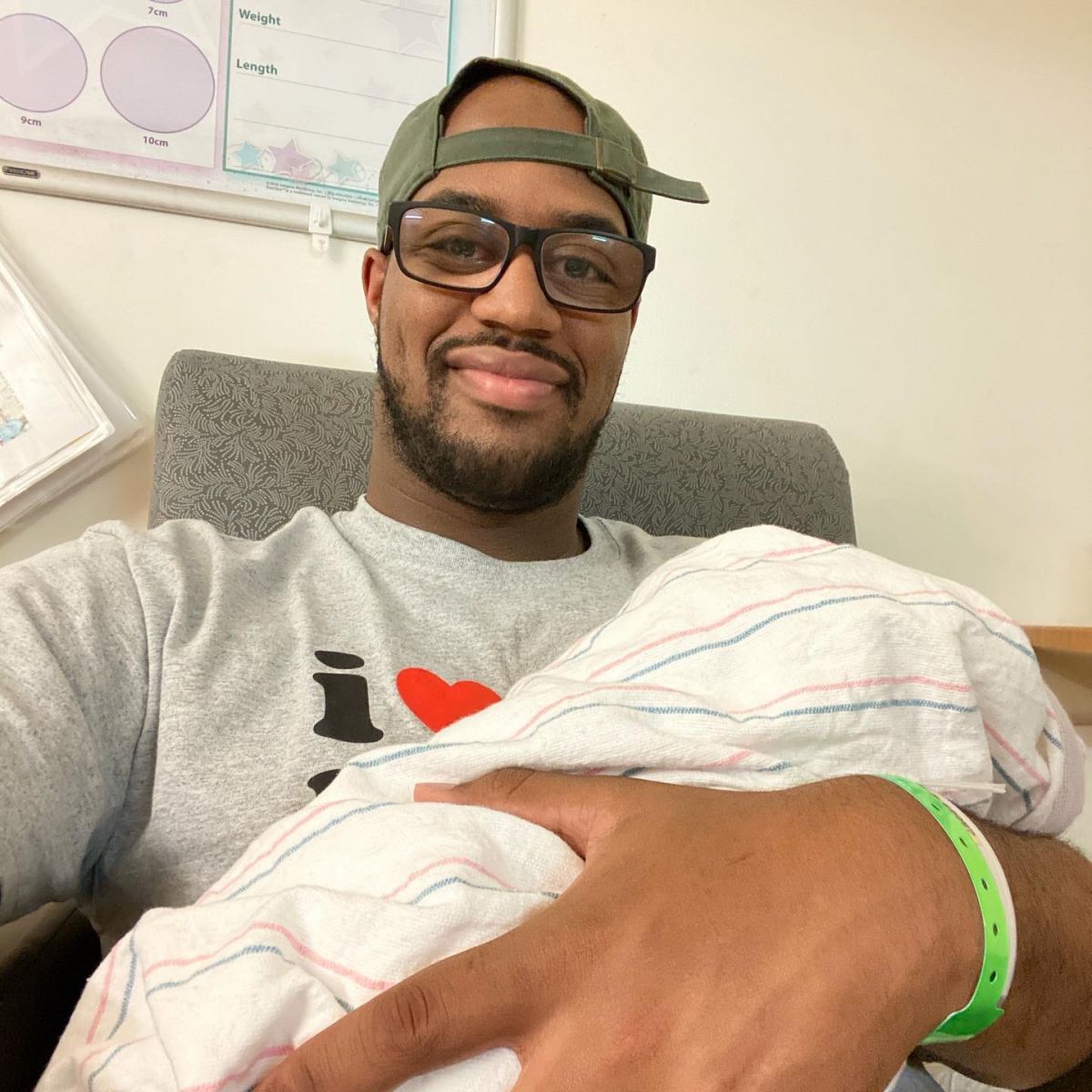 LongBeachGriffy With His Son (Source Twitter)
While the happy father was holding his son, the mother was missing from the frame. So, who is the mother?
Who Is The Mother?
LongBeachGriffy, originally known as Anthony Devon Griffin's love life, is an open book for all. However, the identity of his girlfriend is always concealed. 
On the occasion of Valentine's day in 2019, he posted a video of what looked like a candlelight dinner with his girlfriend. Sharing the video on Twitter, he wrote, 
 Tried to be romantic for my Girlfriend Happy Valentine's Day y'all!
The YouTuber has a lot of YouTube videos where he mentions his girlfriend and life alongside her. But for the most part, all the videos are skits of him pretending to be his girlfriend. 
Funny skits like those are the reason people love the social media star so much.
He has made videos titled "When your baby mama's family don't like you" and "When your girlfriend is crazy." 
It is unknown if his skits are an interpretation of his real-life scenarios, but he successfully gives everyone a good laugh. 
But the most interesting turn of events came when he revealed that he linked up with his baby mother after breaking up with his ex and that he also has broken up with his baby mother. 
On the No Jumper podcast, Griffin sat down with the show's host and talked about his love life. He told the host, 
I was dealing with my ex of the time, we have broken up and I was dealing with a girl, not a rebound necessarily but it was someone I was actually interested in but she came around , the mother of my child, and I got her pregnant and it was ... too much and I was like .. i would rather be by myself at this point. 
This implies that the video he posted back in 2019 on Valentine's day was with his ex-girlfriend, and he had met someone after that, but as of now, his relationship with the baby mother seems to have ended as well. 
Long Beach Girffy's Interview With No Jumper
But the YouTuber is still grateful for having a child and said that he always used to manifest having a child. When asked if he wished not to have kids, he said, 
No, I feel like I always manifested a child, I feel like I always wanted to be a dad, I never want to have kids at 30
His statement is then followed by the host saying, "I am 36!" and some laughs. 
Well, there you have it. It looks like the 27-year-old dad is single as of now. 
Although having a child and known relationship with women, he is always speculated to be gay. Most of it might be because of all the jokingly gay tweets he makes. 
Is LongBeachGriffy Gay?
On June 16, 2021, Anthony made a serious tweet regarding his sexuality. He expressed how hard it is for someone from Gay Black Community to come out because people get canceled for their sexuality. He Tweeted,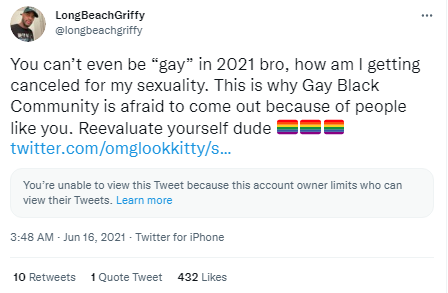 LongBeachGriffy Talking About Gay Rights (Source Twitter)
On the podcast with No Jumper, he also revealed that he watched adult gay videos once. But he also added that he wasn't into it. 
The 27-year-old still makes gay-related content, but he primarily focuses on gay rights and activism videos all around. 
Although it is hard to know what part of his statements he says jokingly, his dating history clearly shows that he likes women.
From having over 213K followers on Twitter and almost 3.4 million subscribers on his YouTube platform, it is no wonder why so many people get confused about his sexuality when he posts any stuff related to the LGBTQIA+ community. 
Nevertheless, he seems to be serious regarding LGBTQIA+ rights and more primarily for gay rights. So, his sexuality is the last thing that should matter.